Beanie Feldstein Performs Final Funny Girl Show
Jane Lynch Reveals the Reason She Exited "Funny Girl" Early: "There's No Drama Here"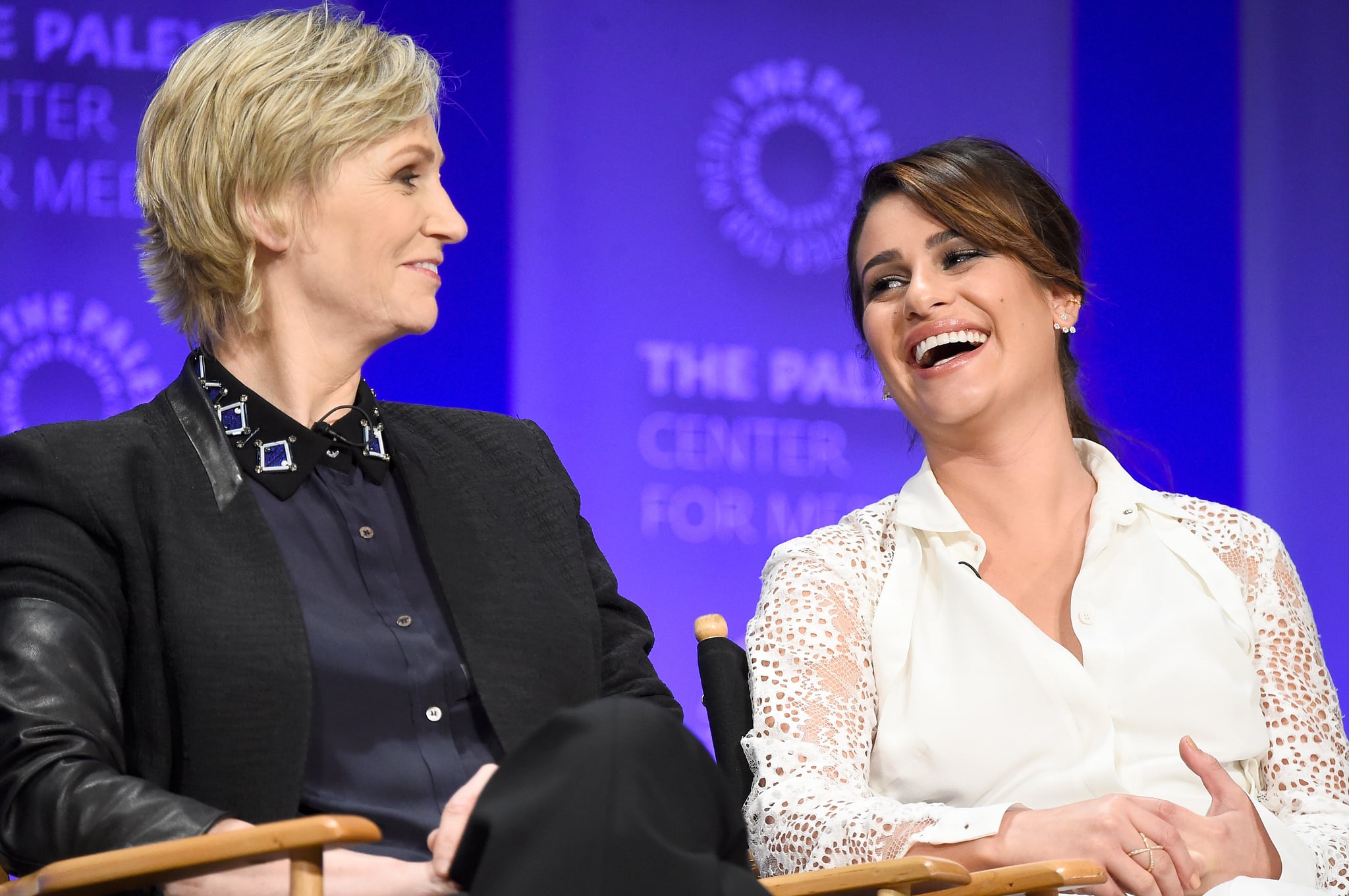 Jane Lynch wants the world to know that her departure from her role as Mrs. Brice in the "Funny Girl" revival on Broadway has nothing — we repeat, nothing — to do with Lea Michele replacing Beanie Feldstein as the show's lead, Fanny Brice.
Back on July 10, Feldstein announced she would be leaving "Funny Girl" earlier than originally planned. In a statement shared on Instagram, the actor revealed her last day would be July 31, almost two months earlier than her and castmate Jane Lynch's previously announced final performance, Sept. 25. "Playing Fanny Brice on Broadway has been a lifelong dream of mine, and doing so for the last few months has been a great joy and a true honor," she wrote. "Once the production decided to take the show in a different direction, I made the extremely difficult decision to step away sooner than anticipated."
Feldstein continued, "I will never forget this experience and from the bottom of my heart, I want to thank very single person who came to the August Wilson for the love and support you have shown me and our amazing cast and crew. The people I have had the great joy of bringing 'Funny Girl' to life with every night, both on and off the stage, are all remarkably talented and exceptional humans and I hope you continue to join them on Henry Street after I depart on July 31st."
Feldstein concluded her time as Fanny Brice on July 31 and said her goodbyes to her castmates, as she's the first original cast member to depart from the show. The same day, Feldstein shared some last words about her Broadway performance via Instagram and captioned a photo series of her time on set, "'But now it's just another show. And you leave 'em laughing when you go.'"
Michele will replace Feldstein as "Funny Girl"'s new lead. The production announced the news via Twitter on July 11, writing, "Emmy Award-nominee LEA MICHELE and Tony Award-nominee TOVAH FELDSHUH join #FUNNYGIRL beginning September 6!" Feldshuh will replace Lynch, who worked with Michele on "Glee," while actor Julie Benko will fill in as the temporary lead between July 31 and Sept. 4.
"Funny Girl" marks Michele's return to Broadway. She last appeared on the Great White Way in the original production of "Spring Awakening" from 2006 to 2008. In June 2020, Michele was accused of bullying and racism by many of her former "Glee" colleagues, and she issued an apology on Instagram. The "Funny Girl" revival's cast shakeup had fans speculating Lynch left the show early in order to avoid working with Michele again, but Lynch has spoken out not once but twice, dispelling the rumors.
On July 12, Lynch reacted to news of Michele joining the show in an interview with Deadline. "She's just going to take this show and make it her own. I'm so glad she's getting the opportunity in real life to do the show and not just on 'Glee,'" she told the outlet. Lynch also said there was no secret reason she and Michele won't appear together on stage. She said, "You know, it was just a really strong idea to have Feldshuh and Lea premiere together. That's the only reason [we won't appear together]. I adore her."
Later, in an Aug. 9 interview with Playbill, Lynch insisted the decision had more to do with her hectic schedule. "I have a vacation August 14th, and then I had just like five shows after that, and it's a six-hour flight, so I thought, 'let's end it now,'" she explained. "It has nothing to do with not wanting to see Lea [Michele]." She drove the point home, adding, "I text with Lea. She and I are fine. I'm thrilled for her. . . . There's no drama here. None."
This "Funny Girl" revival is the first Broadway iteration of the show since the original production was staged in 1964, starring Barbra Streisand in what would become her signature role. Streisand also starred in the hit 1968 film adaptation. The musical is loosely based on the life of actor and comedian Brice and her complicated marriage to entrepreneur and gambler Nick Arnstein. Its most famous song is "Don't Rain on My Parade," which Michele covered in the first season of "Glee."
Feldstein, who also starred in the 2017 revival of "Hello, Dolly!," hasn't announced what's next for her. In June, she got engaged to her girlfriend, Bonnie Chance Roberts.