Reading a Book by a Nigerian Author Changed My Life — Here Are 6 Others That Might Change Yours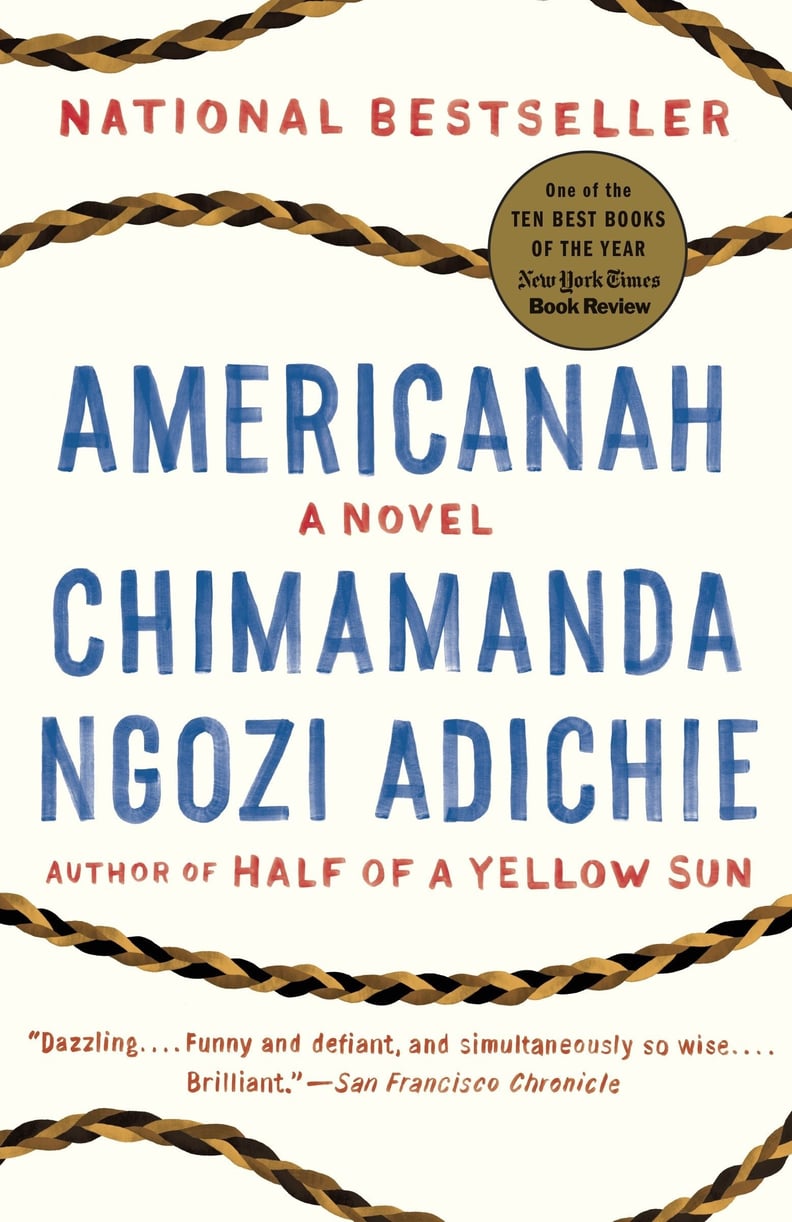 The first time I picked up a book by a Nigerian author, I was in college, sifting through my understanding of what it meant to be black. The book was Americanah by Chimamanda Ngozi Adichie, and it's safe to say it changed my life.
The main character, Ifemelu, is forced to contend with her own blackness for the first time when she moves to America — a process that is foreign to someone whose race is thrust upon them the moment they enter the world. Before Adichie, I was well-versed in the imaginings of blackness through the American lens — both black and white. I understood the deafening cloud of oppression and the persistent struggle that weaves its way through every narrative. I understood that blackness, even when unmentioned, always lurked quietly in the background — easily called up when a new character crossed the page.
Americanah is different. Ifemelu is black but not in the way the American characters in the book are; not in the way that I am. Her blackness is more solid somehow, unburdened by quarter-white 23andMe test results and a torrid history that is danced around delicately. She looks at black American culture from a precarious distance and conceptualizes race in a way that is captivating because while she's aware of it, she isn't consumed by it. She learns what it means to be black over the course of the novel — because race isn't something she is forced to consider before she arrives in America.
It's the perspective I didn't know I needed as a young, queer black girl looking to understand myself.
It made me reexamine my understandings of race and its mere existence as a category. It's the perspective I didn't know I needed as a young, queer black girl looking to understand myself. From there I fell in love with Adichie and Nigerian authors as a whole (seriously, it's all I talk about on the 'gram). And while no two authors are the same, they all share the ability to create bodies of work where blackness isn't prescriptive but descriptive. Their worlds are often filled with black characters who are just living, which taught me that I could just live, too.
Although I have my own personal infatuation with Nigerian authors, they're part of a new generation of young Nigerian artists captivating readers worldwide. In early 2017, The New York Times reported the renaissance taking place on the continent and the ways their works challenge and address age-old taboos and traditions that went previously unaddressed. The result is vibrant and energetic prose — work that delights, haunts, and travels everywhere from the streets of Lagos to small, American towns.
Ahead, I've rounded up the contemporary Nigerian authors you need to read now — and which books to start with.
01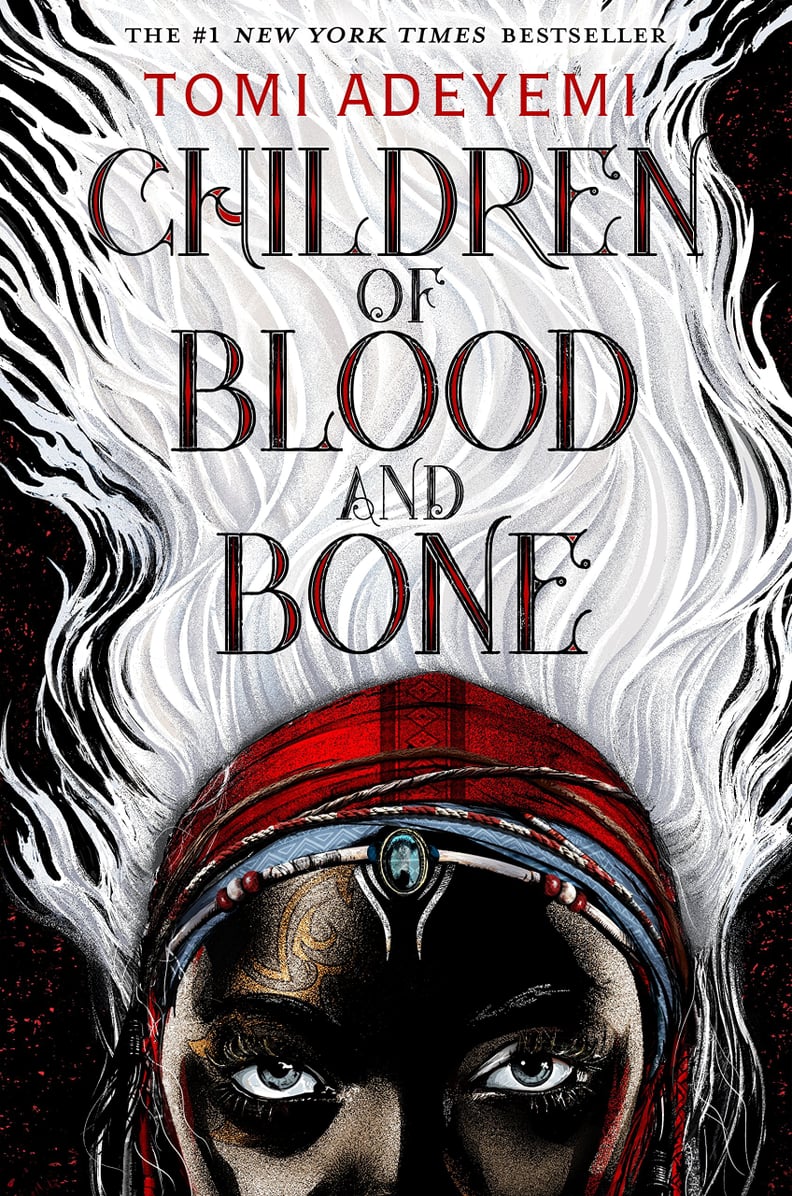 Children of Blood and Bone by Tomi Adeyemi
Children of Blood and Bone by Tomi Adeyemi is one of those books that is definitely worth the hype. Set in a mythologized Nigeria, Adeyemi weaves folklore with fantasy to create a world that feels faraway yet not so distant. You'll find yourself getting lost in Orisha and its characters (I've almost missed my subway stop a few times!) and anxiously awaiting the sequel. It's Adeyemi's debut novel, and it has catapulted her career. Since the book's release, she's scored a seven-figure movie deal and is currently working on releasing books two and three. If that's not black girl magic, then I don't know what is.
02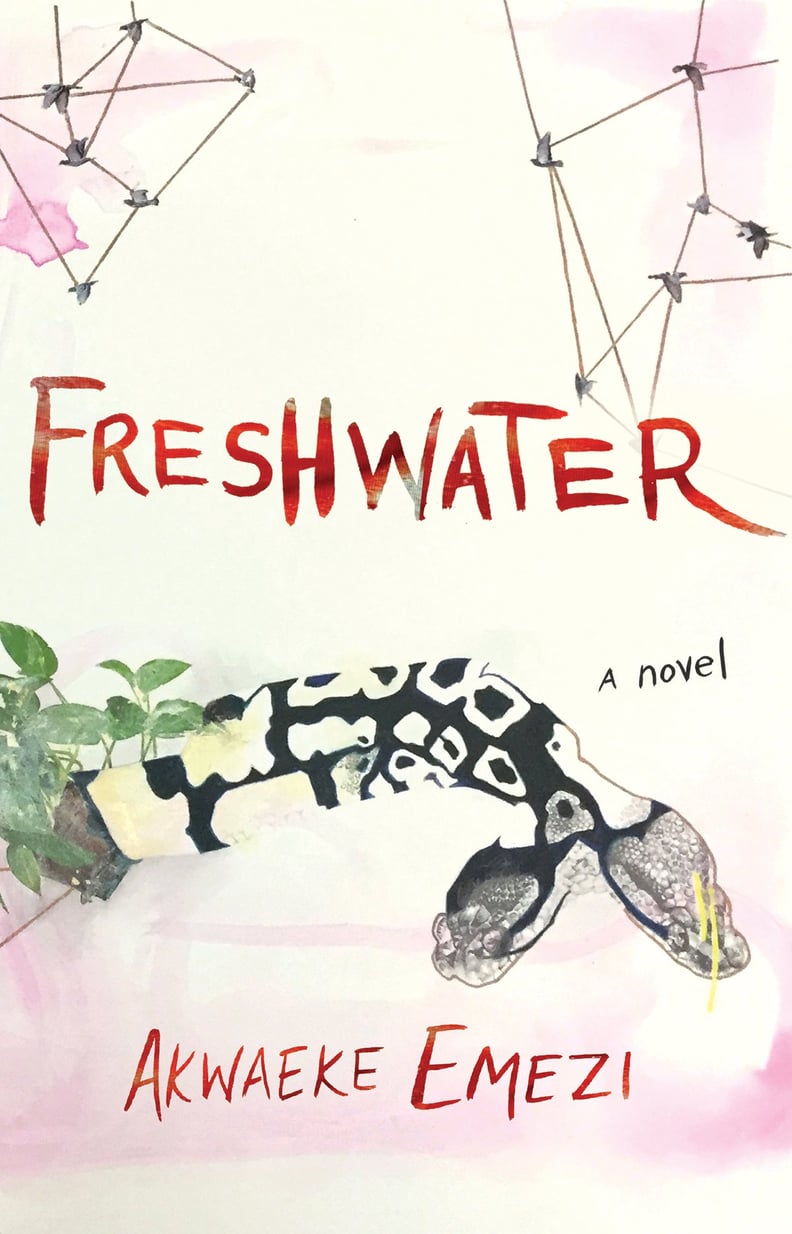 Freshwater by Akwaeke Emezi
If you're looking for a book that will settle in your bones for a good long while, then I suggest Freshwater by Akwaeke Emezi — a coming-of-age story about Ada, a young girl who is born with "one foot on the other side." The book explores her multiple personalities and the way they interact to form all that is Ada, which at times can be haunting and difficult to read (but in the best way). Through Freshwater, Emezi invites us into Igbo tradition and ontologies, illuminating a perspective that is absent from black American literature and beyond. This one woke up a part of me I didn't know needed examining and sent chills down my spine. I could barely look at it after. But it's absolutely and totally a must read.
03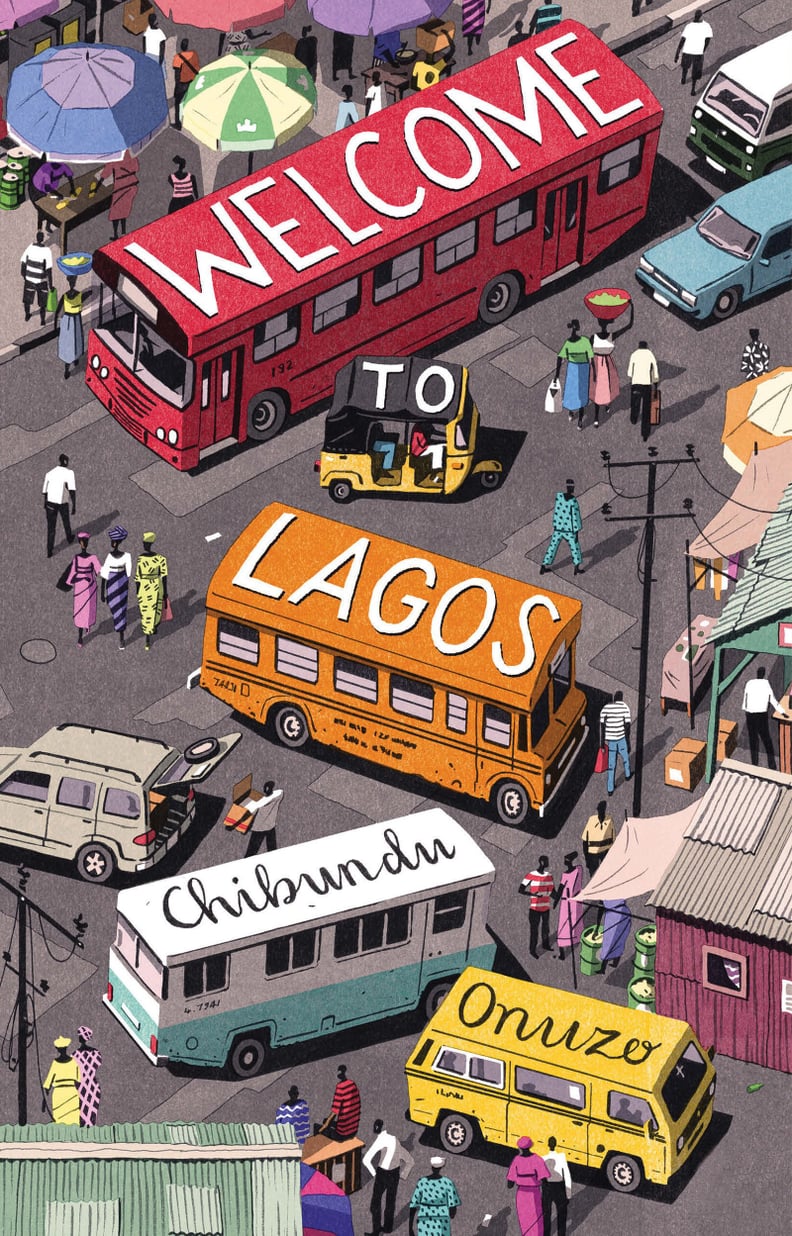 Welcome to Lagos by Chibundu Onuzo
At times funny and always entertaining, Welcome to Lagos is a book that's fascinating from beginning to end. The eclectic cast of characters paired with the political drama of Lagos makes for a story you won't be able to put down and a group of people who will stay with you long after the book ends. Lagos is a character all its own, and Onuzo's depiction of the bustling city has solidified its spot on my places-to-visit list. Welcome to Lagos is Onuzo's second novel and has made a major splash on book lists since its debut (including my own). I'm anxiously anticipating her next book — here's hoping Lagos is involved!
04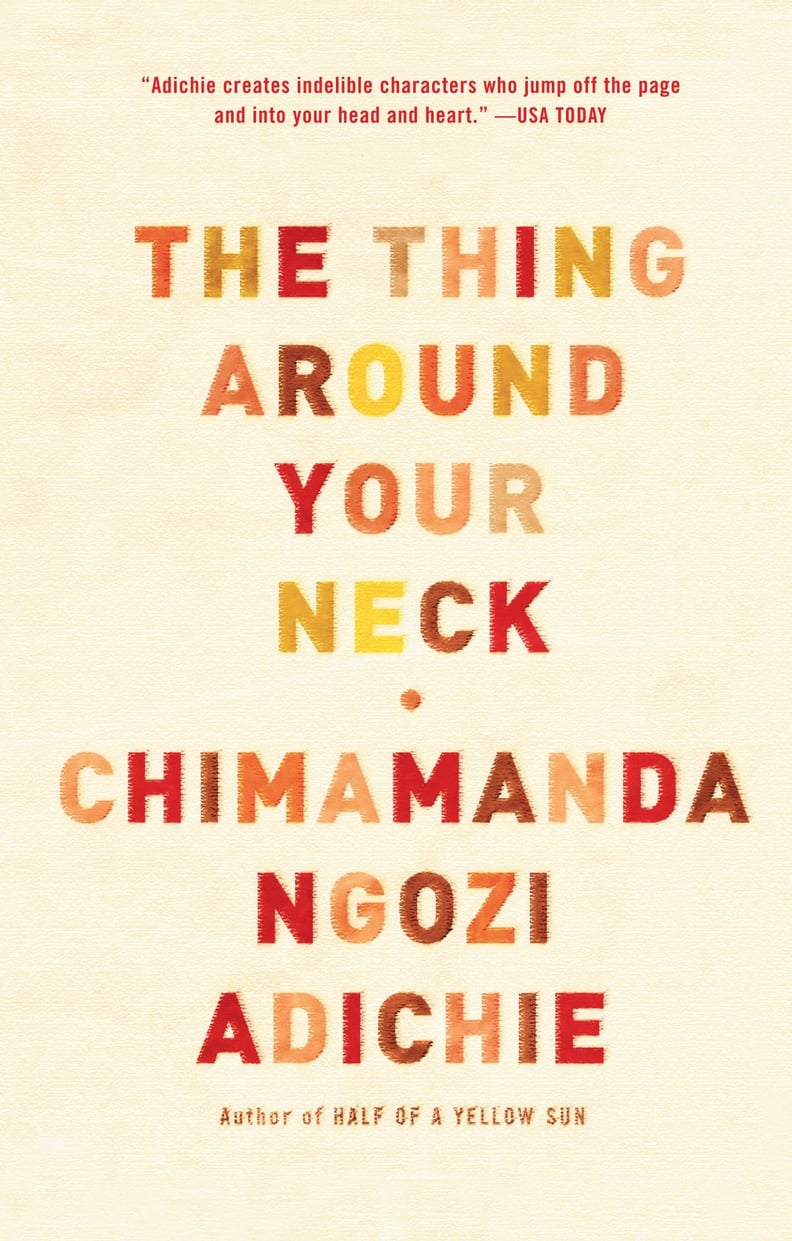 The Thing Around Your Neck by Chimamanda Ngozi Adichie
I can't round up badass Nigerian writers without including Chimamanda Ngozi Adichie — the woman whose work upended my own ideas about what blackness in literature looked like. For first-time readers of Adichie, I would recommend The Thing Around Your Neck, a collection of short stories that explore both Nigeria and the United States. While every story is different, they all delve into relationships and their complexities — forcing you to reconsider some of your own. In other words, it's good — read it.
05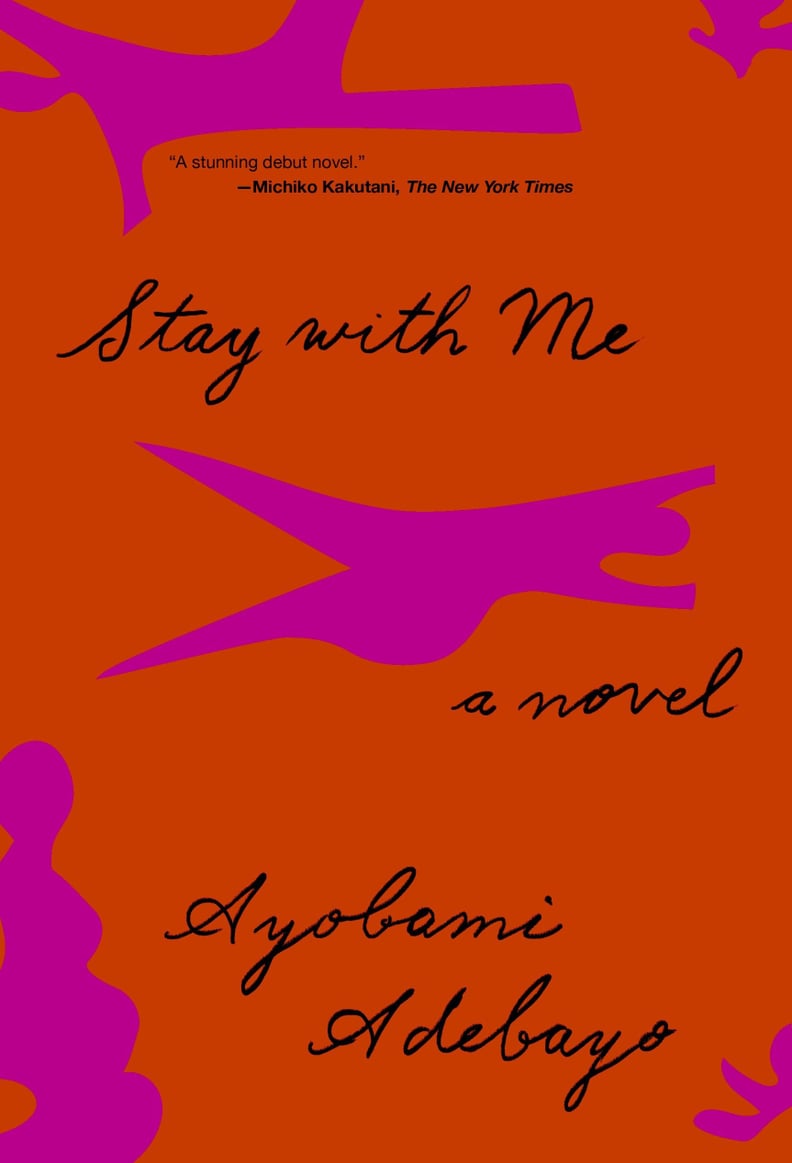 Stay With Me by Ayobami Adebayo
Whenever anyone asks me to recommend a book — and trust me, it happens often — Stay With Me by Ayobami Adebayo is almost always my first choice. Set in Ilesa, Nigeria, it's the story of college sweethearts Yejide and Akin, who are struggling to get pregnant after four years of marriage. When Akin shows up with a second wife, things go awry, and a shocking chain of events ensue. Trust me when I say you'll be speechless all the way through and you'll never take a situation at face value again. Stay With Me is her debut novel and has racked up endless accolades since its release in early 2017.
06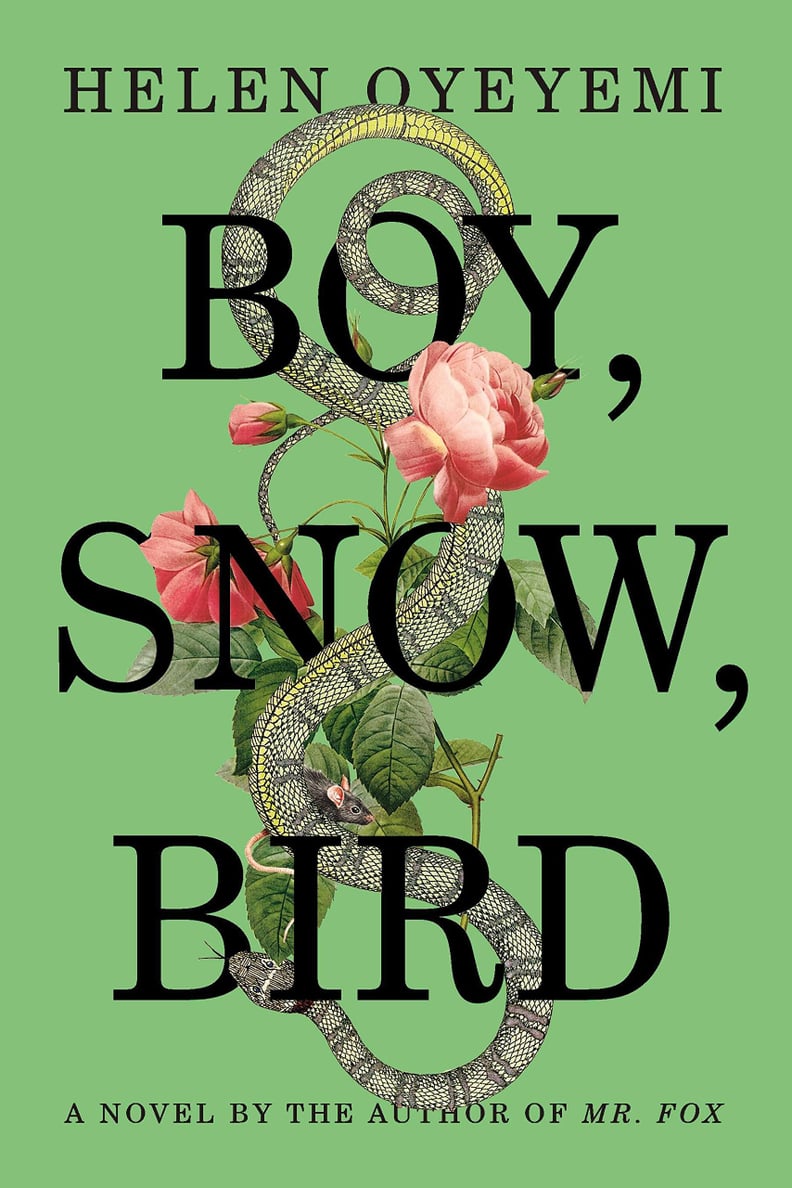 Boy, Snow, Bird by Helen Oyeyemi
Last but certainly not least is Helen Oyeyemi, a British author of Nigerian descent. Her work is, in a word, peculiar — largely because she takes the ordinary and renders it strange, making it impossible to look at things the same way again. New readers should pick up Boy, Snow, Bird, a novel about the relationship between a child and her stepmother that addresses colorism, "passing," and viewing oneself. It's a powerful, critically acclaimed work that I recommend you read when you have time to lose yourself in an imaginative and oddly whimsical world.