10 Dark Teen Comedies That Turned You Into the Snarky Person You Are Today
Teen movies aren't always clumsy first kisses and graduation ceremonies. In recent years, the genre has thankfully been improved upon with movies that aren't afraid to take risks or, truthfully, get a little dark. Though there have been a few recent examples, it seems the '90s and early '00s were really a time in which dark teen comedies could thrive. There are the obvious heavy-hitters, like Cruel Intentions, as well as some underrated gems, like Saved!. If these snarky flicks had an effect on you and your sense of humor — which, let's be real, they probably did — check out some of our favorites ahead.
01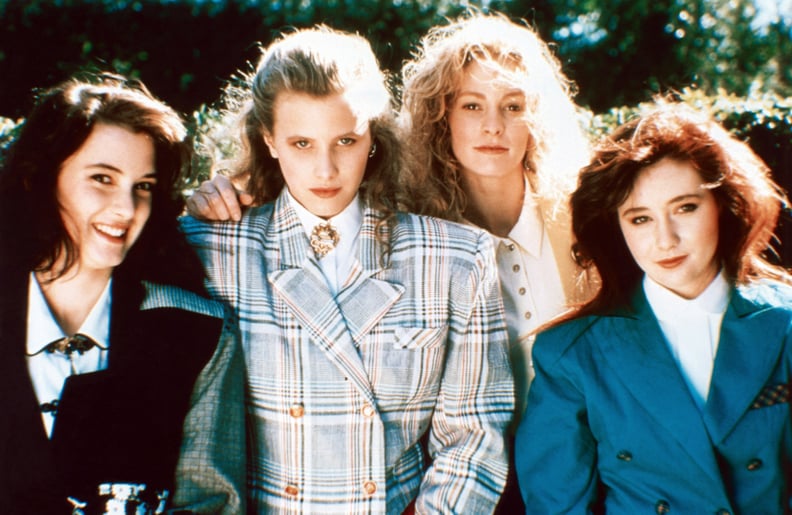 Heathers
Heathers is the quintessential film for high school quarrels gone really wrong. In the 1988 cult classic, Veronica Sawyer (Winona Ryder) disrupts her school's social scene after accidentally killing the leader of her clique, Heather Chandler. Things get a little out of control from there, with her twisted boyfriend J.D. Dean (Christian Slater) spawning a pretty dark chain of events, culminating in an explosive ending.
02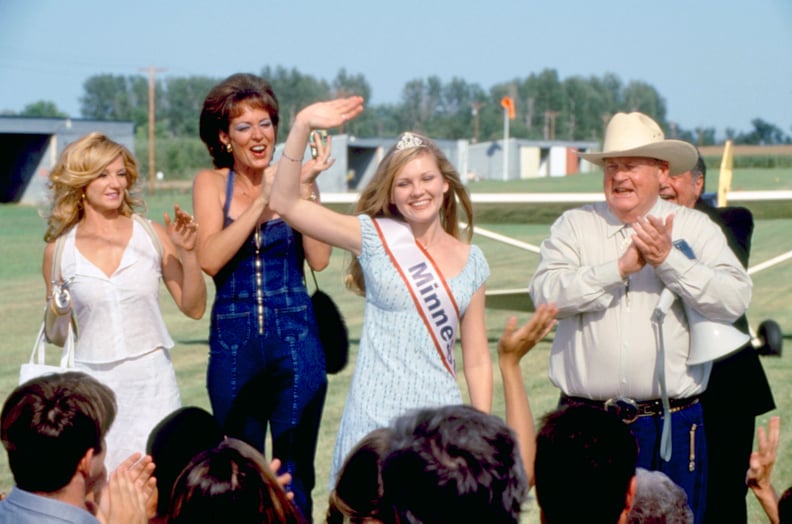 Drop Dead Gorgeous
Drop Dead Gorgeous explores the dark, conniving, and at times lethal underbelly of the beauty pageant world. The moral anchor of the 1999 mockumentary is Amber Atkins (Kirsten Dunst), a tap dancer from a trailer park who must duke it out against psychotically competitive contestants. With scene-stealing performances from Allison Janney, Kirstie Alley, and Amy Dams, this one offers up so many laughs . . . promptly followed by some serious plot twists.
03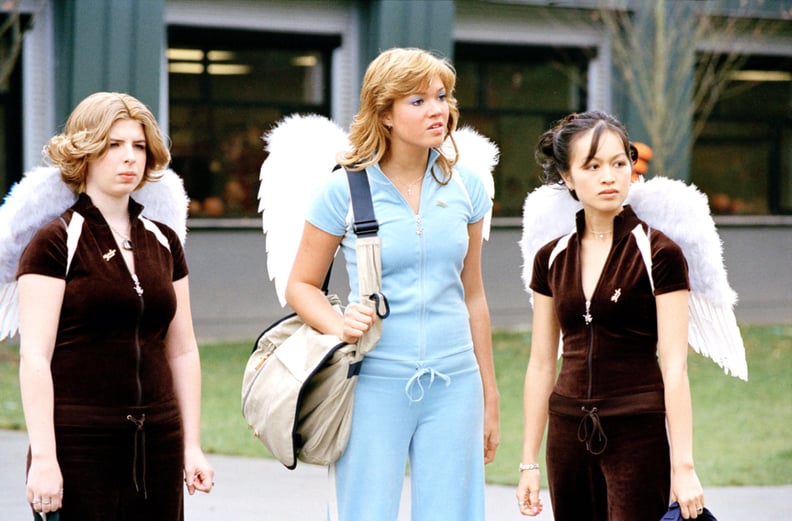 Saved!
Released in 2004, Saved! is centered around a Christian high school and one of its students, portrayed by Jena Malone, who recently found out she's pregnant. Though the cast is solid all around — think Macaulay Culkin, Eva Amurri, and Patrick Fugit — Mandy Moore particularly stands out as a pious popular girl and the lead singer in her girl group, the Christian Jewels.
04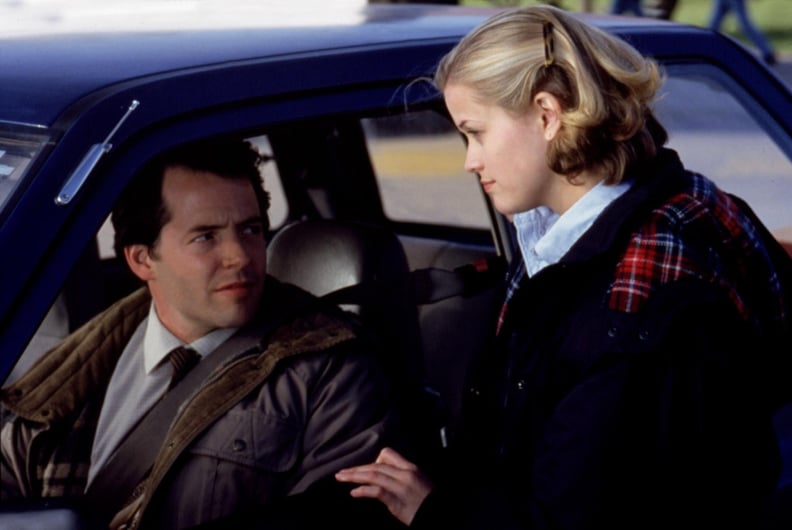 Election
In the 1999 comedy about a high school election, a simple teacher attempts to get in the way of a cunning student's bid for student body president. Starring Matthew Broderick and Reese Witherspoon, Election definitely throws in some unexpected twists, which only lead viewers toward a deeply unsatisfying ending.
05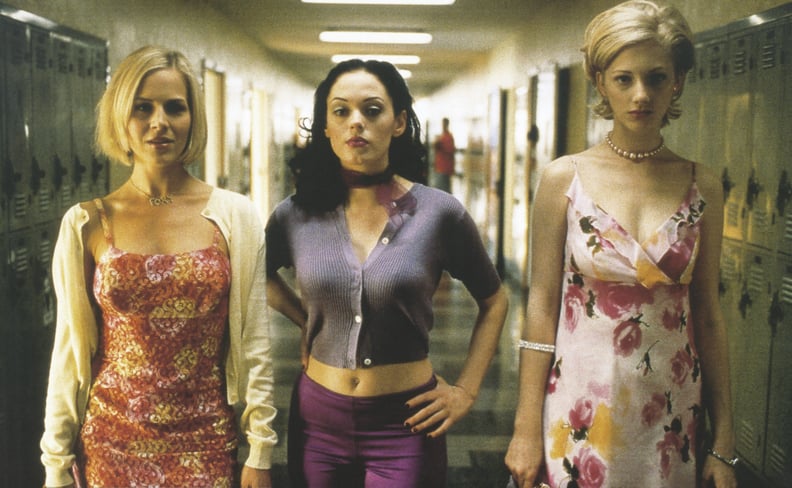 Jawbreaker
Inspired by Heathers, 1999's Jawbreaker follows a similar story about a high school clique, a dissenting member of said clique, and the accidental death of its leader. Apart from the cast and memorable lines — ahem, "I killed the teen dream!" — one of the best parts of the movie has to be its candy-colored costumes, which were inspired by the actual jawbreaker candy, as well as '50s and '80s fashion.
06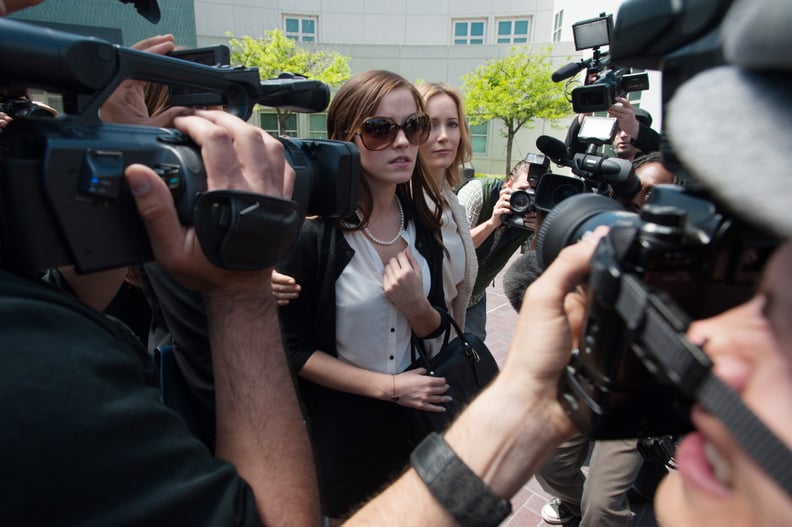 The Bling Ring
A more recent release, Sofia Coppola's 2013 The Bling Ring is based on the real-life string of burglaries perpetrated by a group of image-obsessed teens. The teens targeted celebrities, including Paris Hilton, Rachel Bilson, and Lindsay Lohan, over the course of a year before they were caught and tried. Apart from many funny moments, the satirical cautionary tale gifted us with Emma Watson's unexpected portrayal of reality TV star Alexis Neiers.
07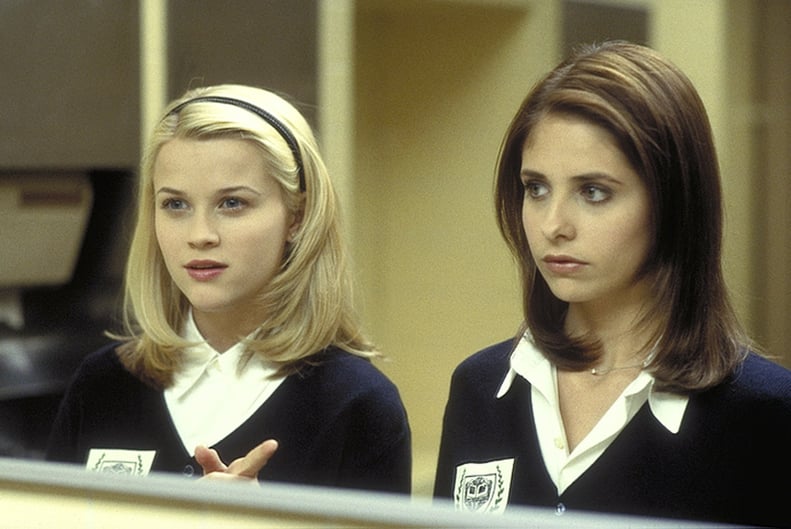 Cruel Intentions
Cruel Intentions is the type of teen movie you probably watched and thought to yourself, "Should I, a teen, be watching this movie?" The iconic 1999 movie follows an apathetic prep school student Sebastian Valmont (Ryan Phillippe) and a bet wagered over new student Annette Hargrove (Reese Witherspoon). To no one's surprise, the bet doesn't go according to plan. Oh, there's also some very questionable step-sibling interactions that would make Clueless's Cher and Josh shudder.
08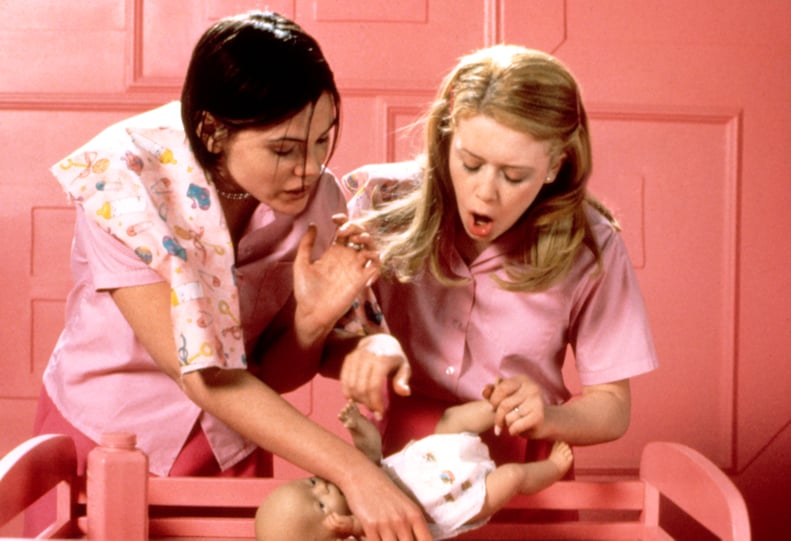 But I'm a Cheerleader
In one of her early breakout roles, Natasha Lyonne portrays a high school cheerleader sent to a gay conversion therapy camp in 1999's But I'm a Cheerleader. The satirical movie also features Clea DuVall and Michelle Williams, but a particularly incredible appearance comes from RuPaul, a teacher at the camp.
09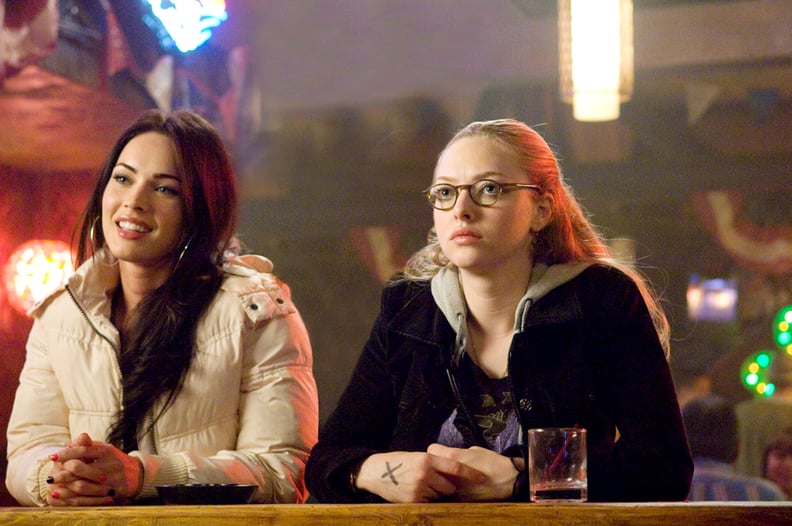 Jennifer's Body
In the screenwriter's follow-up to Juno, Diablo Cody's 2009 Jennifer's Body is a horror comedy about a possessed high school student, portrayed by Megan Fox, who must feed on her male peers to sustain herself. Playing the straight-laced friend, Amanda Seyfried witnesses the situation get progressively worse until she is forced to intervene. In addition to Adam Brody's portrayal of a truly awful indie rocker, this one's got some pretty great lines, namely, "Hell is a teenage girl."
10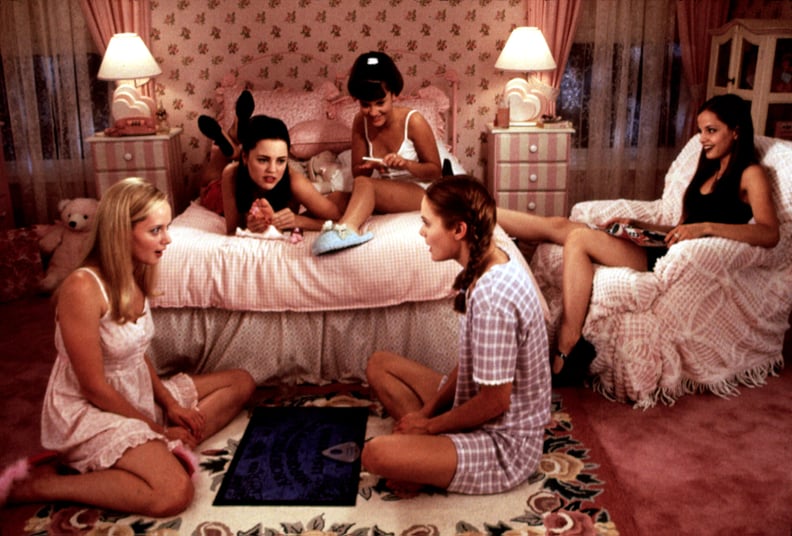 Sugar & Spice
In Sugar & Spice, a high school cheerleading squad carries out a supermarket robbery in order to financially support the head cheerleader, who has been kicked out of her parents' home after becoming pregnant. Still following? The ridiculous 2001 movie stars a few big-name actors like Mena Suvari and James Marsden, and notably features creepy-as-hell masks that the cheerleaders wear during their heist.