If You Only Watch 6 "Let It Go" Covers, They Have to Be These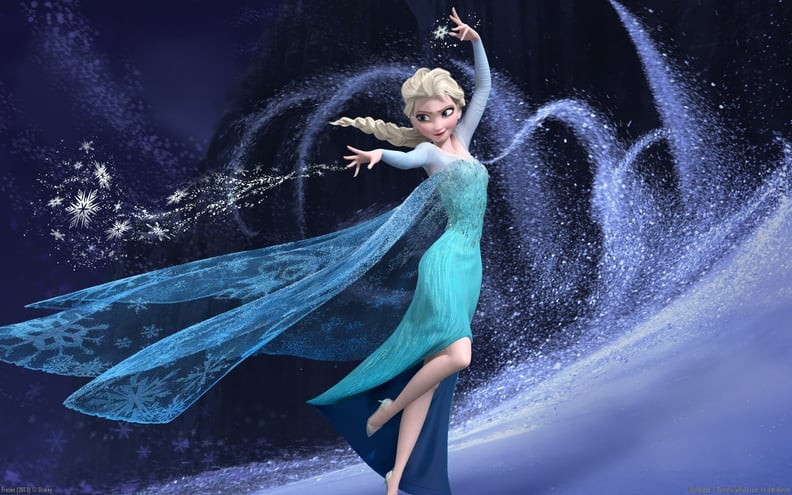 Breakout animated film Frozen has taken over the world, and with it has come hundreds of "Let It Go" covers. Idina Menzel's hit song has been tackled by children, newscasters, a cappella groups, and the likes of Kelly Clarkson, Adele, and Celine Dion — well, that is, if you count one talented woman impersonating those pop stars in her rendition. Though we're sure you'd love to sit and watch all of them on YouTube, it's a lot to handle, so we narrowed them down to the six can't-miss covers. Check out our roundup then thank us when you hit the karaoke bar and belt it yourself this weekend.
If this doesn't give you a full Frozen fix, you can watch Zac Efron sing and dance to "Let It Go" and hear the song in 25 different languages, too.
Best Africanized Tribal Cover – and Costumes!
Alex Boyé collaborated with The One Voice Children's Choir and 11-year-old mini Elsa, Lexi Walker, for this incredible cover. If the music doesn't wow you, the costumes (including an adorable Olaf) and stunning icy scenery and cinematography will.
Most Fun and Flawless Medley
While this includes all of the songs from Frozen instead of just "Let It Go," it had to be mentioned. Members of a cappella group Pentatonix dressed up and belted out an incredible medley that should be frozen in time for all eternity.
The Versatile, Multiple Personality-Filled Cover
Christina Bianco seamlessly tackled vocal impersonations of Idina Menzel, Demi Lovato, Celine Dion, Kelly Clarkson, Christina Aguilera, and many more. If you close your eyes, it sounds like all of those pop divas are on one stage, and it's glorious.
Best Mashup Rendition
Mashup master Sam Tsui put together "Let It Go" and Passenger's "Let Her Go" in a flawless, piano-backed folk track. Just try not to listen to this on repeat.
The Chill-Inducing Cover That Rivals Idina Menzel's Range
Korean singer Sonnet Son can truly belt a note, and dare we say her range could rival Idina Menzel's? And Christina Aguilera's? Watch and see if you agree.
The Ultimate Parody by a Traffic Newscaster
Cincinnati traffic reporter Bob Herzog penned a parody titled "Please Don't Go" about the snowy polar vortex conditions and performed it for his news show's "Dance Party Fridays" segment. With lines like "The snow blows right on the roads overnight, not a lane stripe to be seen" and Elsa-like hand motions, this one's particularly good to watch during the next snowstorm.