The Cast of Bling Empire Talks Season 3
The "Bling Empire" Cast Say Fans "Will Be on the Edge of Their Seats" Throughout All of Season 3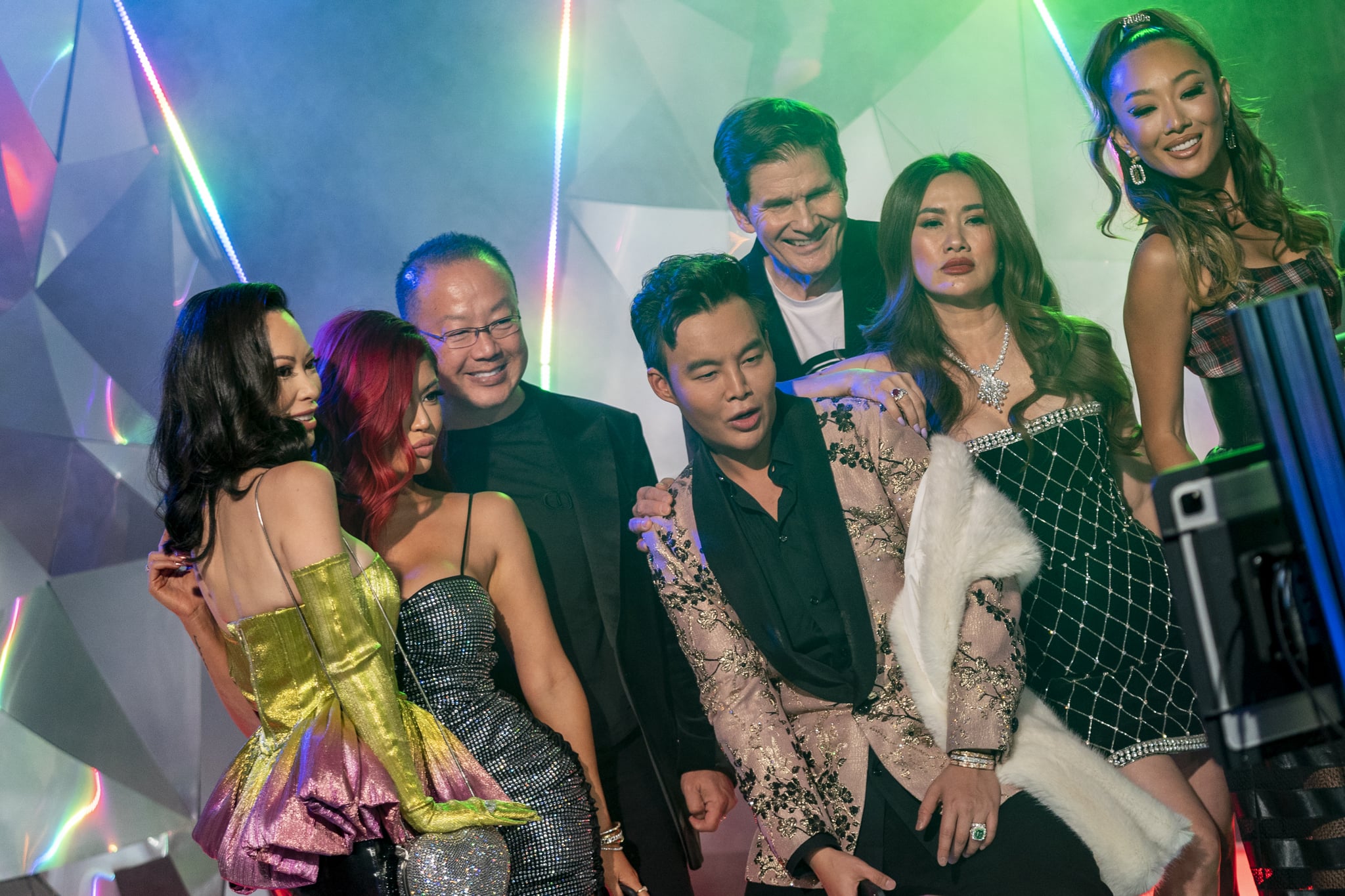 "Bling Empire" officially returns for season three on Oct. 5, and from the looks of it, there are plenty of surprises in store. The trailer, released on Sept. 21, features Kelly Mi Li jumping back into the dating scene, a heated conversation between Christine Chiu and Jaime Xie, and an explosive moment for Kevin Kreider and Kim Lee, during which she tells him, "You're not my type." But perhaps the most unexpected part is when Kelly's ex Andrew Gray shows up to a party that everyone, including Li, is attending.
"There's so many unpredictable moments," Li tells POPSUGAR of season three. "Fans are for sure going to be on the edge of their seats throughout the full season." Without giving too much away, Chiu teases, "I think fans will love and be most excited to see Kevin in couture in Paris — shirtless, of course, but nonetheless in couture and diamonds. That was the highlight of my whole season."
According to Netflix, the third installment picks right back up after Anna Shay receives a shocking visit from Gray. "Kane books a major fashion campaign and surprisingly starts a whole new career," the show's synopsis states. "Christine takes Kevin to Paris Fashion Week and helps him rekindle an old romance." And of course, Chiu and Shay are still at odds.
With three seasons under their belts now, the cast assure they've learned some important life lessons along the way. Kreider says, "For me, a lot of friendships change, they go in and out, very impermanent. It's funny, because I think when we all first got in here, we thought, 'Oh, we're going to be friends forever. This will make us stronger.' But I think trying to hold onto that kind of hurt all of our relationships."
Chiu adds that being on "Bling Empire" serves as a "reminder that words have weight and actions have weight." She explains, "There are consequences, and we have to take accountability for ourselves and sometimes for other people's actions and learn and grow. This has been a really fun roller coaster, but I think we've learned so many lessons on life, people, and about myself. Hopefully, we just come out of it being better people, and you know, some of us struggle with that."
"Bling Empire" season three debuts on Netflix on Wednesday, Oct. 5