DC's Blue Beetle Movie: Trailer, Cast, Release Date
"Blue Beetle" Finally Unveils Xolo Maridueña as the Title Hero in the DC Movie's First Trailer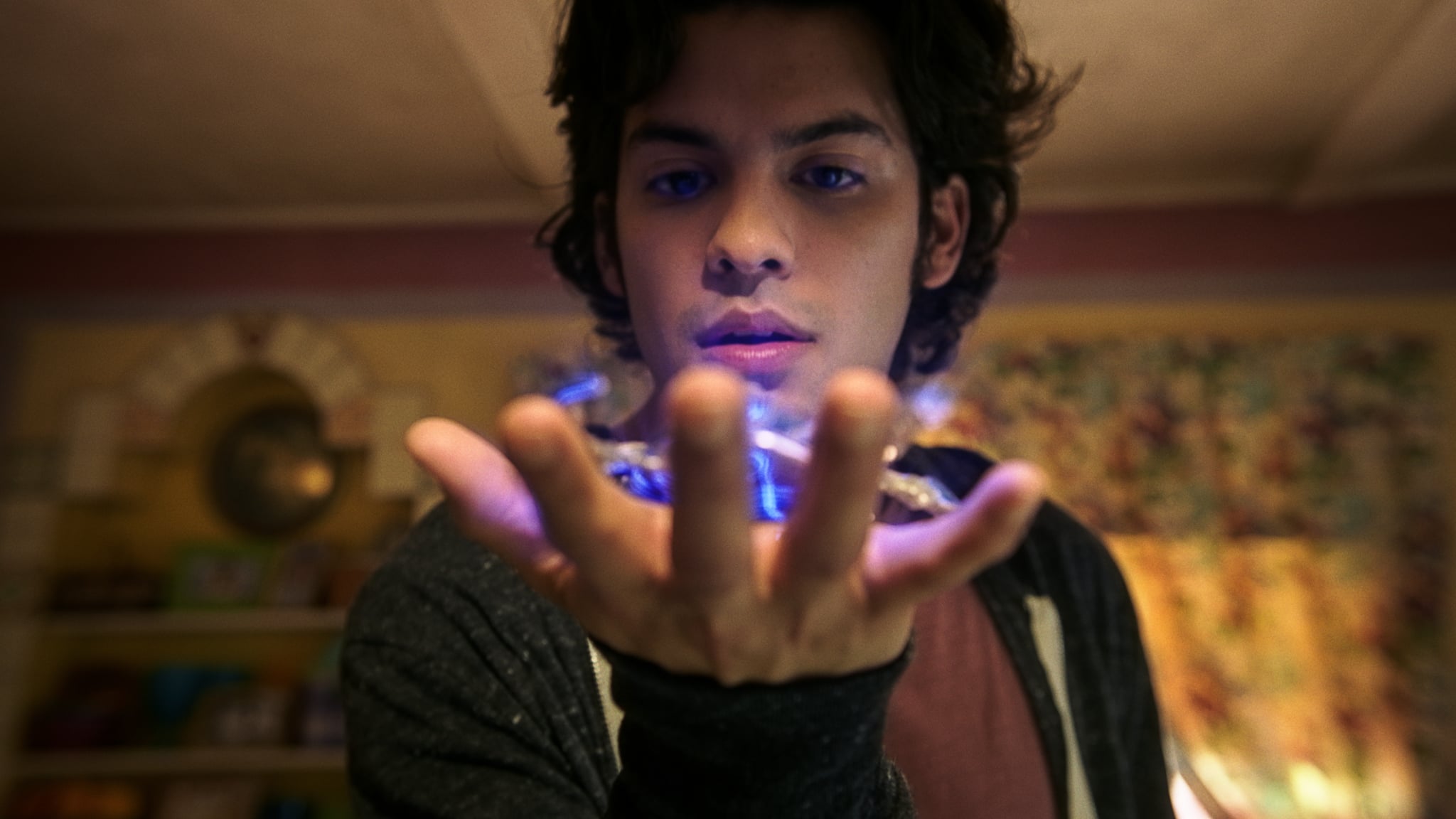 Image Source: Warner Bros.
At last, nearly two years after announcing Xolo Maridueña as the lead of DC's upcoming "Blue Beetle" movie, a first look at the 21-year-old "Cobra Kai" star as the title superhero has arrived.
The "Blue Beetle" preview was released on April 3, 2023, and it shows Maridueña accidentally suiting up as the insectoid character, also known to us as teenager Jaime Reyes. After the recent college graduate returns home in search of a bright future, he unexpectedly finds himself in charge of guarding an ancient alien relic, called the Scarab, with his life. However, when the Scarab suddenly chooses Reyes as its symbiotic host, he finds himself bestowed with a suit of armor and extraordinary powers that turn him into the Blue Beetle.
DC's "Blue Beetle" is marking a few firsts through its film debut. For one, it'll be the first time the superhero appears on the big screen, as it is best known from the comic books that have documented the character's long history since 1939. The movie is also DC Films and Warner Bros.'s first Latino-led superhero film, which is long overdue. "It is an honor to direct 'Blue Beetle,' the first Latino superhero film for DC," "Blue Beetle" director Angel Manuel Soto said in a statement to The Wrap in February 2021. "I want to sincerely thank everyone at Warner Bros. and DC for trusting me to bring Jaime Reyes to life. I can't wait to make history together."
Maridueña's casting news was first reported by The Hollywood Reporter on Aug. 2, 2021. The actor then confirmed it later that day when he attended the "The Suicide Squad" premiere along with Soto. Maridueña also shared his excitement with an Instagram Story at the time, saying, "It's official . . . holy crap" and "I'm a freaking superhero, dog. What the f*ck?!"
The "Blue Beetle" screenplay comes from the mind of Mexican writer Gareth Dunnet Alcocer, who is responsible for Universal's "Scarface" remake and 2019's "Miss Bala." In the DC Comics, Blue Beetle is known as the superhero alter ego that is used by Dan Garrett, Ted Kord, and Jaime Reyes, but the forthcoming movie will solely focus on Reyes, who is the third character to take on the Blue Beetle mantle.
Read ahead for everything else we know about "Blue Beetle" ahead, from the trailer to the cast.
"Blue Beetle" Trailer
"Blue Beetle" Cast
Starring alongside Maridueña in the movie are Adriana Barraza as Reyes's grandmother; Damían Alcázar as his father; Elpidia Carrillo as his mother; Belissa Escobedo as Reyes's sister Milagro; and George Lopez as Reyes's Uncle Rudy. Also in the cast are Bruna Marquezine as Jenny Kord; Raoul Max Trujillo as Carapax; Susan Sarandon as the villainous Victoria Kord; and Harvey Guillén as Dr. Sanchez.
During a recent trailer launch event, director Soto spoke about having a Latino-led cast featured in "Blue Beetle." "We wanted to keep it as authentic as possible — not Hallmark cookie-cutter Latinos," he said, per Entertainment Weekly. "We wanted [the audience to] feel like, 'Yeah, that's my uncle,' or 'I can totally relate to that.'"
"Blue Beetle" Release Date
The highly anticipated DC film hits theaters only on Aug. 18.
"Blue Beetle" Poster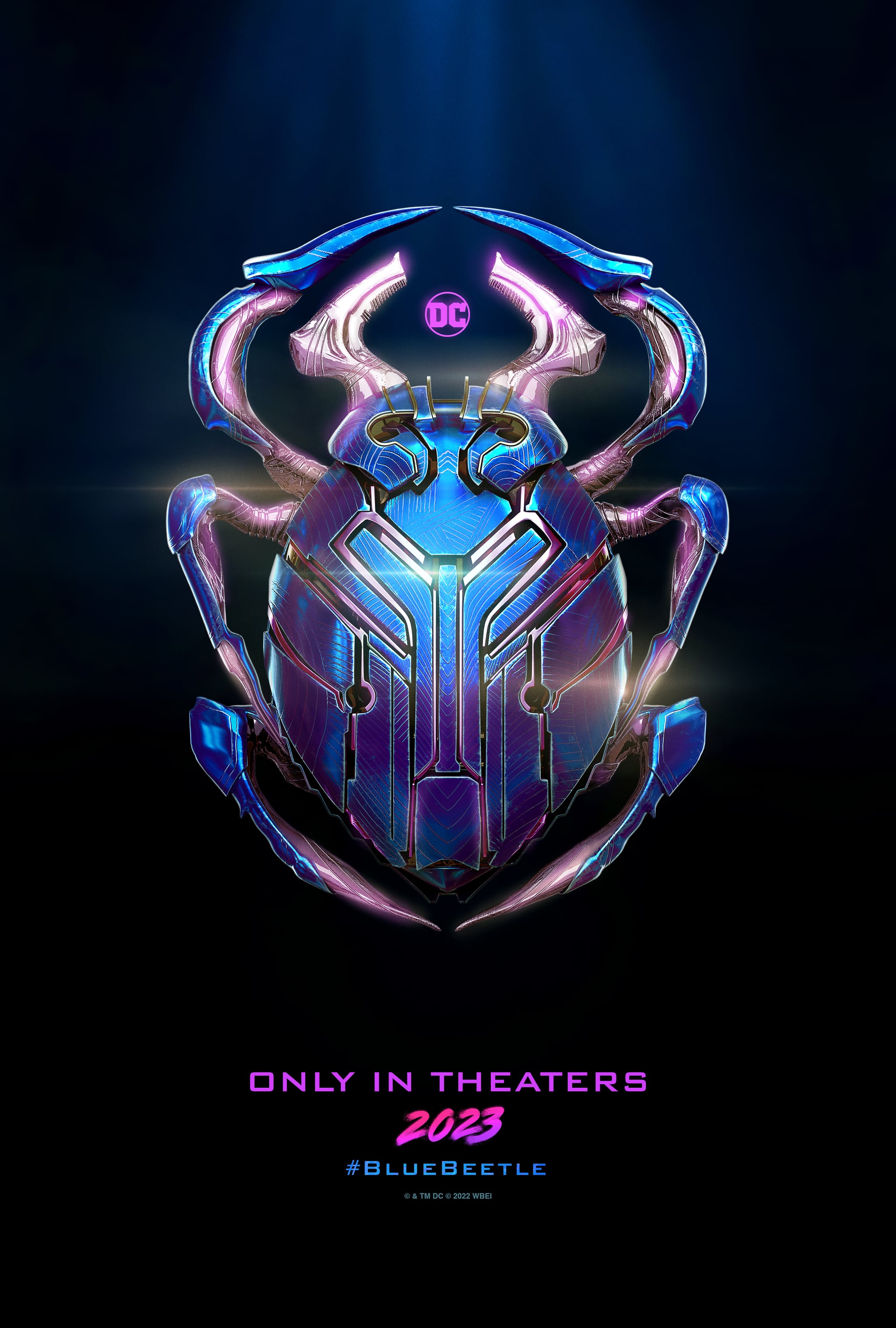 Image Source: Warner Bros.
What Else Has Xolo Maridueña Starred In?
Maridueña may be new to DC's superhero world, but you've probably seen him in a handful of TV and movie roles through the years, as well. In addition to his well-known "Cobra Kai" turn, the actor also starred in season three through six of NBC's "Parenthood" as Victor. Maridueña also appeared in one-off episodes of "Wu-Tang: An American Saga," "Major Crimes," and "Rush Hour."
— Additional reporting by Njera Perkins