Watch Bukky Bakray's Heartwarming Reaction to Winning the BAFTA's Rising Star Award
The EE BAFTA Film Awards took place on April 11, and one of the most important awards of the night had the best possible reaction. Bukky Bakray, star of the now award-winning film Rocks, took home the rising star award, and her reaction was truly priceless. The film, which also won a BAFTA award for casting, follows the story of a girl named Rocks who is left to fend for herself and look after her younger brother, after her mother leaves. It's a heartwarming tale of family, friendship, and perseverance, and marks Bakray's first-ever acting role.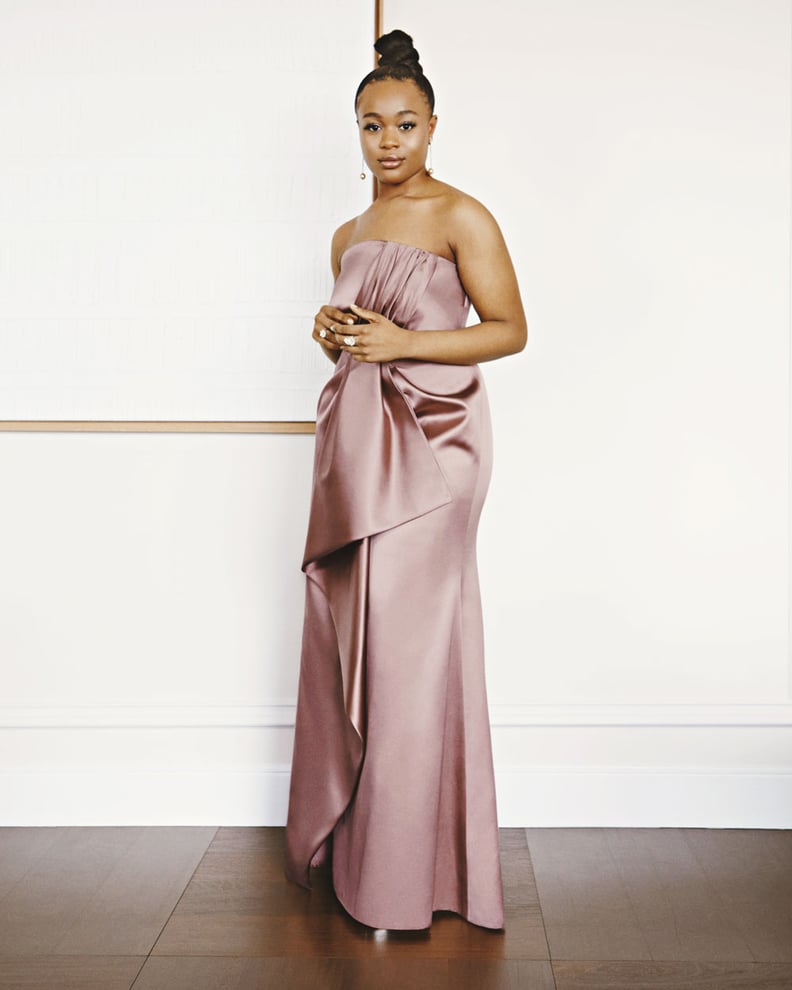 On winning the award, the young actor was met with countless cheers from family and friends and thanked God before adding, "Thank you to my parents, my mum that's here, thank you for doing everything for me, thank you to my brothers, we're the Black sopranos, thank you for setting the bar for me. Thank you to the Rocks family for showing me what it means to live a life. You women, I've never met women like you in my life, and my team — some of you are here, and some of you are at home — I'm speaking directly to you, I have so much love for you," before shouting out the other nominees and saying, "Thank you for taking up space with me; it has been a pleasure."