Full House Fans, Get Ready For DJ and Steve's TV Reunion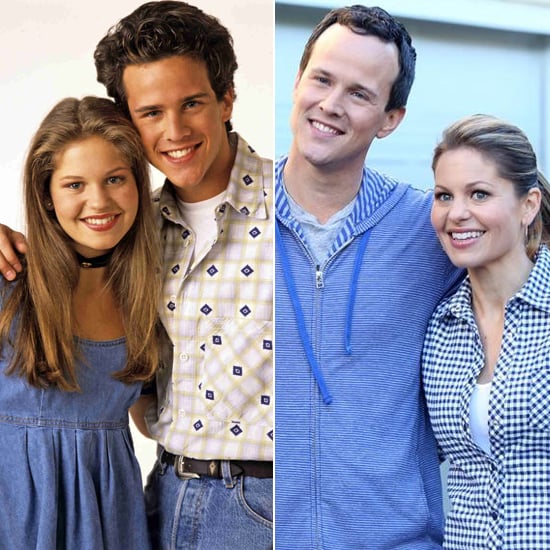 Whose heart didn't skip a beat when Steve showed up in the Full House series finale, ready to take DJ Tanner to her senior prom? Well, it's time to relive the '90s TV glory days, because former costars Candace Cameron Bure and Scott Weinger are reuniting on the small screen for The Neighbors season finale airing tonight on ABC. With all the Full House reunion excitement, we recently chatted with Bure about her favorite memories of the show, her real-life friendship with Andrea Barber (Kimmy Gibbler), and what it was like to be on set with Weinger, a producer for The Neighbors, who she says also took her to her real-life prom. (Cue the swooning.) Ahead of Friday's finale, see what the star had to say about DJ and Steve's reunion, the impact of Full House, and which of her former castmates has the best hair. Source: ABC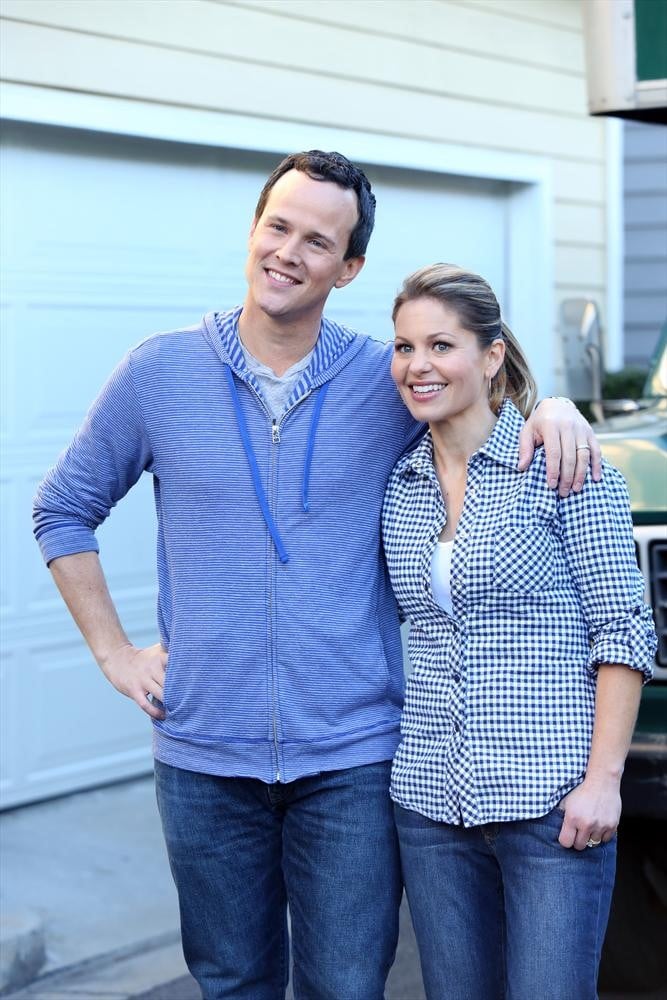 POPSUGAR: So what was it like to be back on set with Scott? Did it bring back some old memories?
Candace Cameron Bure: It absolutely did. We had so much fun. We have this quick little cameo at the end of the season finale, but I think the fans are going to love to see us back together. It was funny, because we actually start the scene and we're in a moving truck, and when the two of us sat in that moving truck, we immediately went, 'Oh my gosh, this feels like the Full House episode where Steve and DJ were in the cement truck and it went through the window.' It was the same configuration, and we were just laughing and had a great time.
PS: The ending seemed sort of open — are you going to appear in any more episodes?
CB: It is open-ended, and I'm not sure, because they don't have their season-three pickup yet. But if they get their pickup, it's definitely a possibility.
PS: Do you have a favorite DJ and Steve moment?
CB: The cement truck was pretty funny to me. There was one line — I don't even remember the episode — but Steve is writing something, and he blurts out, "DJ, I love you!" And it's just a line that every time we'll see each other or any of the other cast members, it's the one line that he said that we always imitate.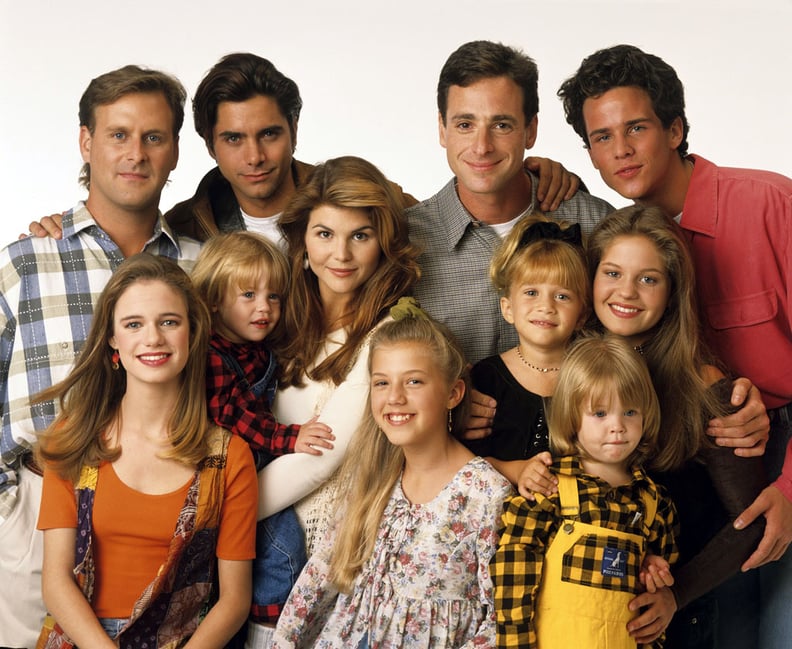 PS: Speaking of the other cast members, you know those high school superlatives? I'm going to do a Full House version, if you could tell me who would win these awards out of your castmates.
CB: OK, is this real names? Or characters?
PS: Real names. Best hair?
CB: Well, I was going to say John Stamos, but I have pretty good hair too. I might need to give props to myself.
PS: Most talkative?
CB: Bob Saget.
PS: Class clown?
CB: Dave Coulier.
PS: Brainiest?
CB: Andrea Barber.
PS: Most like their character?
CB: I'll say Lori Loughlin.
PS: Most likely to secretly be a superhero?
CB: John Stamos.
PS: When we last saw DJ and Steve, he'd taken her to her senior prom. Did you go to your high school prom?
CB: I did, and I brought Scott Weinger. He was my date for my senior prom.
PS: Did you wear the same dress?
CB: No, I did not. I think I wore a much more elegant dress in real life.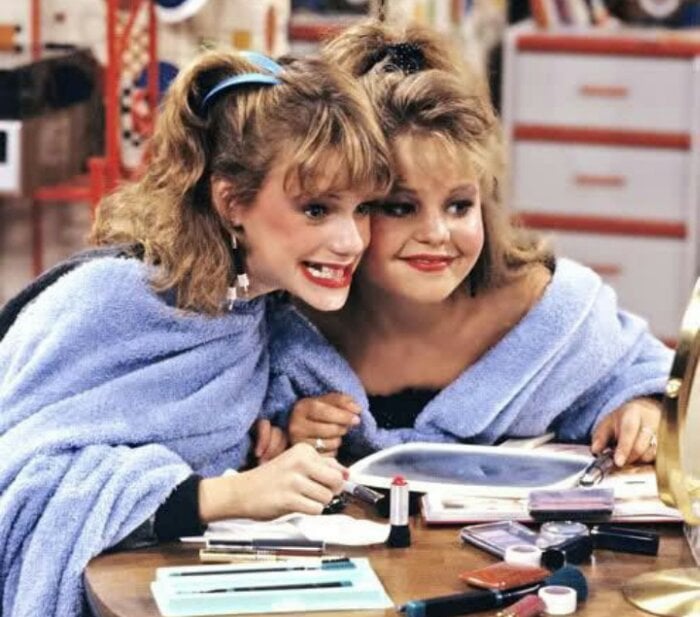 PS: DJ and Kimmy were lifelong friends on the show, and now that's true of you and Andrea Barber, too. Do you have any favorite memories with her?
CB: We have so many memories together. We're closer now than we've ever been before. I think when we became mothers and had our children, that really brought us close together. My favorite thing at this point, a big connection for us, is running races. I love that we just kind of get down and dirty and exercise together. We're good motivation for one another.
PS: It's a pretty unique experience to be a child star. What's it like to sort of watch yourself grow up on screen?
CB: Well, I don't really watch myself grow up on it anymore. It's just my life. It was what it was, so it wasn't weird to me. I was so used to it, but I loved every minute of it, so I only have good memories about it. I wouldn't change anything.
PS: The show was so full of lessons, and DJ was always giving advice to Stephanie and Michelle. Was there anything personally that you took from being on the show?
CB: The show really took a lot of our own personal stories, so I think it's not so much that I learned from the show, but that the show's writing was based a lot upon our own lives.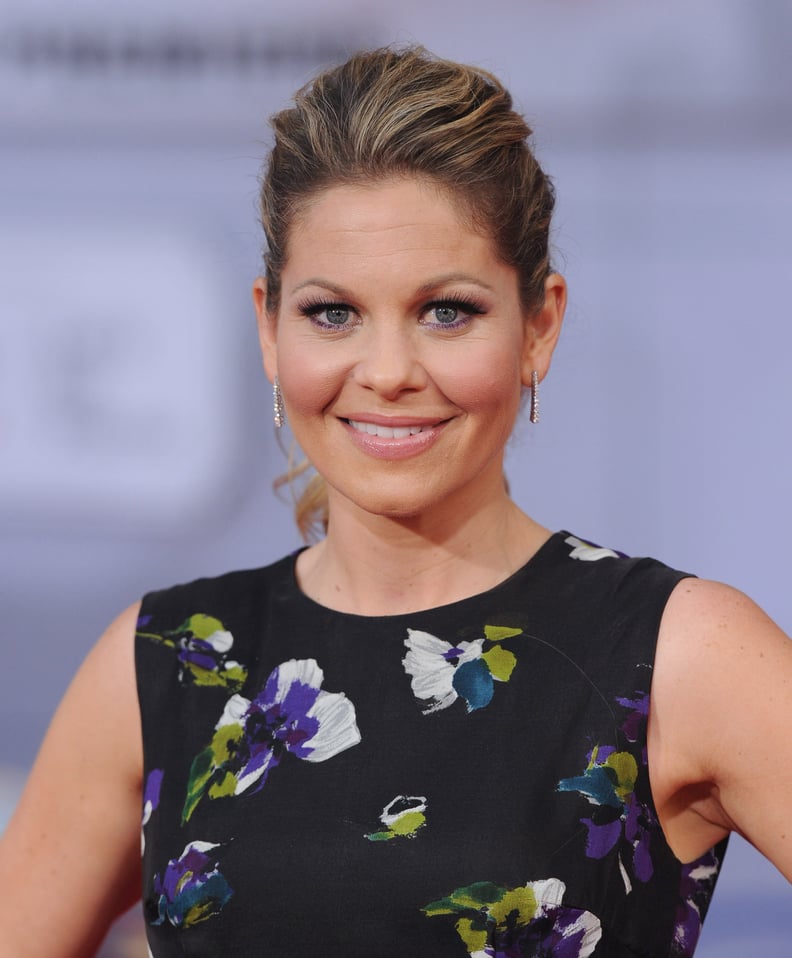 PS: You're also a bestselling author, and in your books, you offer advice about finding balance and juggling different roles. Who do you turn to for advice?
CB: I have such a wonderful family and really great friends. I think I'm selective in knowing when I need certain advice; I choose certain friends who I know will give me the most truthful, loving advice about that particular situation. That might be my two sisters; it might be my mom, my best friends, or my husband.
PS: You've shared a few videos of your daughter, who's a great singer. Any chance she'll follow in your footsteps and act or perform?
CB: I definitely foresee her being in the entertainment industry. She's following her own path, and I'm supportive of her and want her to choose that in her own timing. I could see her doing that, but she's still learning to sing and use her voice, and she really enjoys it. She's not at the point where she really wants to pursue it full force, because she's in 10th grade.
PS: Do your kids or your husband ever catch Full House reruns with you?
CB: I don't really watch them, but my kids do sometimes. My husband does not watch the show.
PS: You were 19 when Full House ended. Any advice you'd give your teenage self?
CB: Just to be confident in who you are and not compare yourself to other people.