Cat Sebastian Queer Principles of Kit Webb Review
Cat Sebastian's Latest Book Is the Queer Regency Romance You've Been Missing
As POPSUGAR editors, we independently select and write about stuff we love and think you'll like too. If you buy a product we have recommended, we may receive affiliate commission, which in turn supports our work.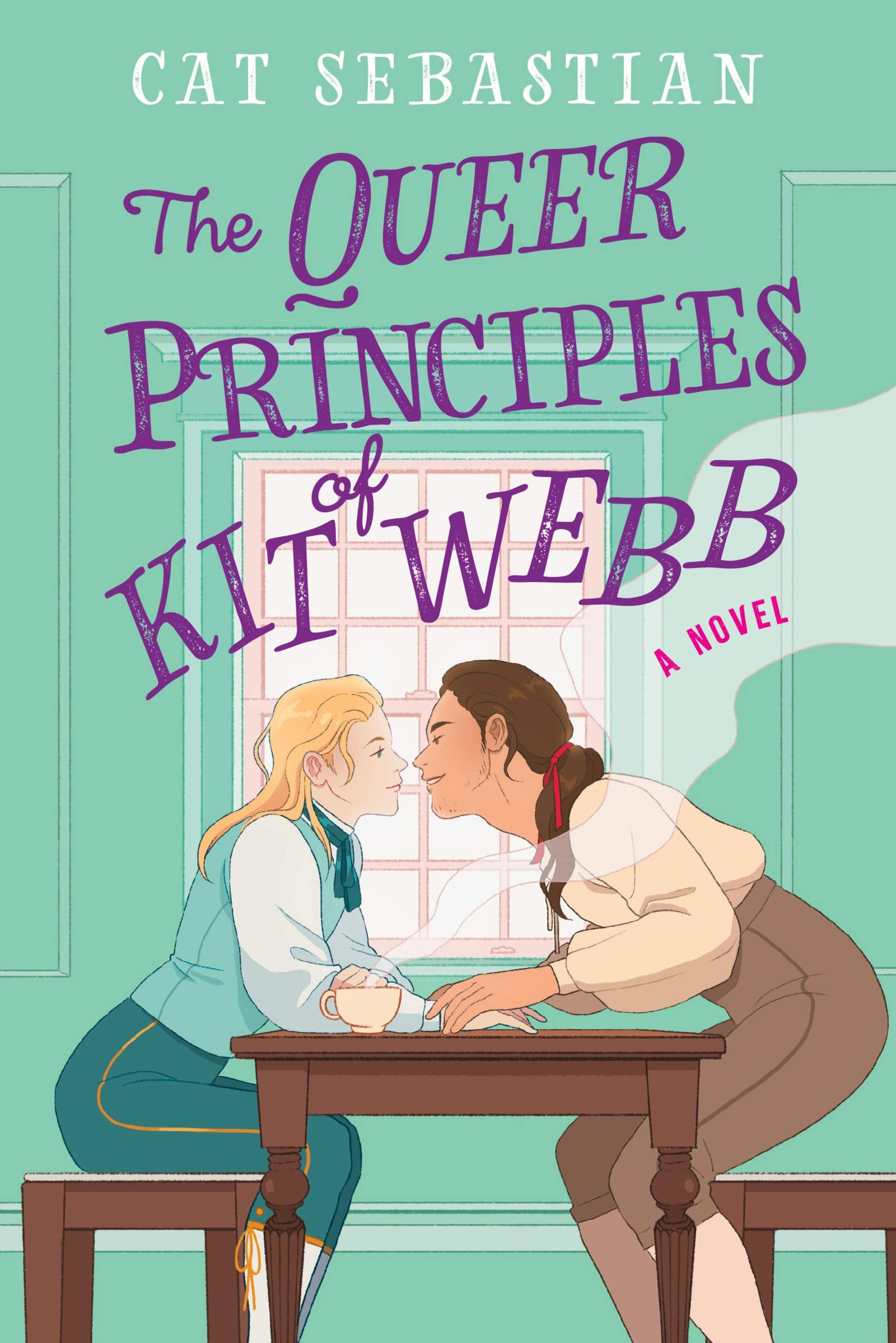 What do you get when you mix together a coffee shop romance, a thief, and a lord with a secret? You get the setting for Cat Sebastian's newest book, The Queer Principles of Kit Webb: A Novel ($14). This book includes a beautiful slow-burn romance nestled inside a heist that will keep you turning the pages as quickly as you can read them.
Set in 1751 London, retired highwayman Kit Webb now owns and works at a coffee shop but longs for his past life of crime. Enter Edward Percy, Lord Holland, a hot and arrogant aristocrat who desperately needs Kit's thieving talents for One Last Heist. Percy wants to steal a book that once belonged to his late mother — and one that his father, the Duke of Clare, keeps on him at all times. Although Kit refuses to participate in the robbery, he agrees to teach Percy how to do the job, but in the process, the two get closer and find they both have more in common with each other than they originally thought.
The Queer Principles of Kit Webb is a historical slow-burn romance that will have you rooting for both the good and the "bad" guys.
Can Percy give up his life of luxury and fall in love with a criminal? Can Kit put his past aside and let love bloom? As secrets come to the surface and plans go dangerously wrong, they'll have to work together to uncover the truth.
Standout Quote
"Only when he saw Percy's mouth quirk up at the sides into a grin matching his own did Kit realize he was still smiling like a fool. He also remembered that Percy wasn't Percy at all."
Mindset
Pull up a chair for Georgian-era London — think silk waistcoats with embroidered collars, wool breeches, and tricorn hats. Grab a hot cup of coffee, and settle into this book.
Read This If You Like . . .
If you wanted more queer romance storylines in Bridgerton, this book is for you. Or, if you want something a little more modern than The Song of Achilles but don't want to head into present-day romances, this hits that early-modern sweet spot. Additionally, if you're a fan of queer romances like Red, White, & Royal Blue, The House in the Cerulean Sea, or Boyfriend Material, this read features similar themes and plot beats with a historical twist.
POPSUGAR Reading Challenge Prompt(s)
This novel can check off more than one 2021 POPSUGAR Reading Challenge prompt; just pick the one that fits best for you.
A book that's published in 2021
A book whose title starts with "Q," "X," or Z"
A book you think your best friend would like
How Long It Takes to Read
Even though it can take a bit of time for the plot to get moving, it's a short and breezy read — only 335 pages! If you're a binge-reader, you can easily finish it in one weekend.
Give This Book To . . .
Someone who loves a good romance novel or the friend who has nothing to watch (or read) since they finished Bridgerton. There are a few adult scenes, so make sure you consider the contents before gifting it to someone.
The Sweet Spot Summary
The Queer Principles of Kit Webb: A Novel is a historical slow-burn romance that will have you rooting for both the good and the "bad" guys.
Emoji Rating
☕️+🤺+🏳️‍+🌈+💕