Charli XCX's Triumphant Return to "Saturday Night Live" Was Worth the Wait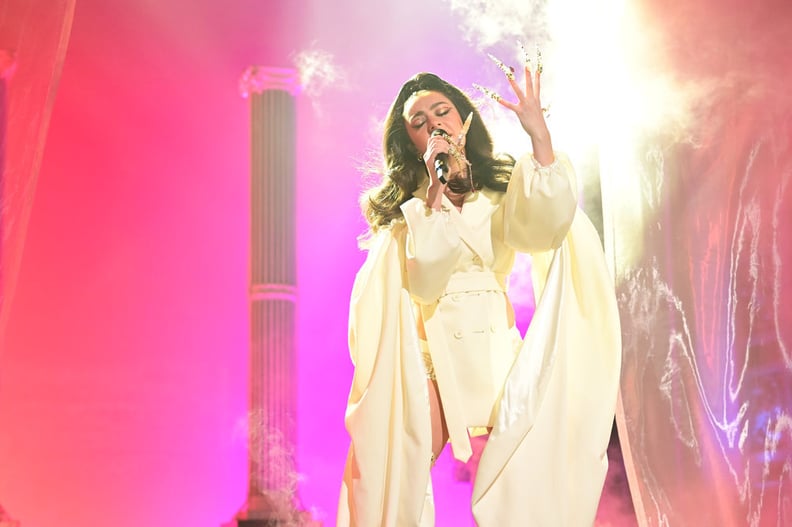 Will Heath/NBC
Will Heath/NBC
Charli XCX made her long-awaited return to Studio 8H during "Saturday Night Live"'s March 5 episode, which was hosted by Oscar Isaac. The British singer delivered flawless performances of "Beg For You" and "Baby," from her upcoming album, "Crash." Her performance comes a few months after she was originally set to perform on Dec. 18. Due to the spread of the Omicron variant, "SNL" canceled plans for an in-person audience roughly eight hours before showtime.
"Due to the limited crew at tonight's taping of SNL my musical performances will no longer be able to go ahead. I am devastated and heartbroken," the 29-year-old artist wrote on Instagram at the time. "Myself, Caroline, Christine and all of our crews and teams have worked so hard all week alongside the SNL team to bring the most amazing musical performance to life." She added, "It can't happen this time, but I'll be back! I am verdantly safe and healthy but of course very sad. Please look after yourselves out there and make sure you get vaccinated if you haven't already. Lots of love, Charli."
Charli's appearance marked her second time as the musical guest, but she was also featured in a sketch as a singing meatball growing out of cast member Sarah Sherman's armpit that you can't unsee.
Ahead of her "SNL" performance, Charli stopped by "The Tonight Show Starring Jimmy Fallon," where she revealed the embarrassing nickname Cardi B accidentally gave her while teasing their "Girls" collaboration with Rita Ora and Bebe Rexha. "And then she tweets the song and I'm like, 'Oh my God, Cardi B tweeted my name, this is huge!" Charli says in the clip. "Then I checked the tag, and instead of Charli XCX, [she tagged] 'Charli STD.'" She then joked that she felt honored, adding that Cardi B can call her Charli STD "whenever she wants."
Check out Charli's latest "SNL" performances ahead.
Charli XCX Performs "Beg For You" on "Saturday Night Live"
Charli XCX Performs "Baby" on "Saturday Night Live"
Charli XCX Plays a Singing Meatball on "Saturday Night Live"