Cast a Spell in These Sabrina-Inspired Halloween Costumes
We get it — sometimes it's hard to come up with a relevant Halloween costume idea. But for Halloween 2019, we're going to urge you to retire the Borat-themed getups and instead draw inspiration from one of our favorite Netflix additions: Chilling Adventures of Sabrina. Given that season two brought all the witchy drama and season three promises to be just as spell-binding, it's the perfect time to embrace your occult side. And we don't know if you happened to notice, but Kiernan Shipka's Sabrina has the most amazing outfits ever, and her costars have been serving looks, too. Keep scrolling for our costume how-tos. We promise you'll have a witchin' good time at your Halloween party.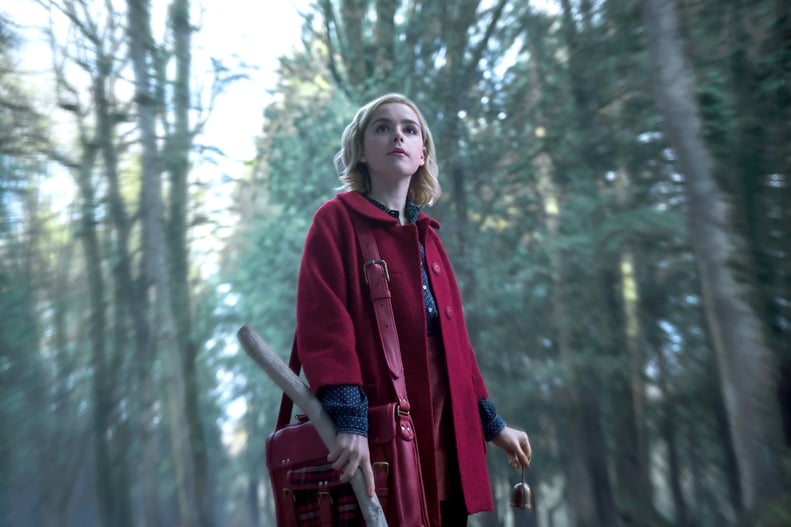 Sabrina's Showstopping Red Coat
The most iconic outfit from Chilling Adventures of Sabrina would have to be the red coat. As Sabrina navigates the trials and tribulations of being half witch, half mortal, she tends to sport her eye-catching red coat.
What to wear: A collared red coat and, of course, Sabrina's iconic headband.
Prudence Night's Lace-Collared Dress
We know, Prudence isn't exactly a role model, but damn, her fashion is heart-stopping. When she's torturing Sabrina or tormenting mortal boys, Prudence always makes sure her outfit leaves a lasting impression.
What to wear: In all likelihood, you won't find an exact replica of Prudence's 17th-century-inspired, thigh-high dress. But you could find a similar long-sleeved, short dress and simply sew some lace onto the collar and sleeves. Don't forget to pair the look with your favorite black stockings. We know you've got it in you, DIY-ers.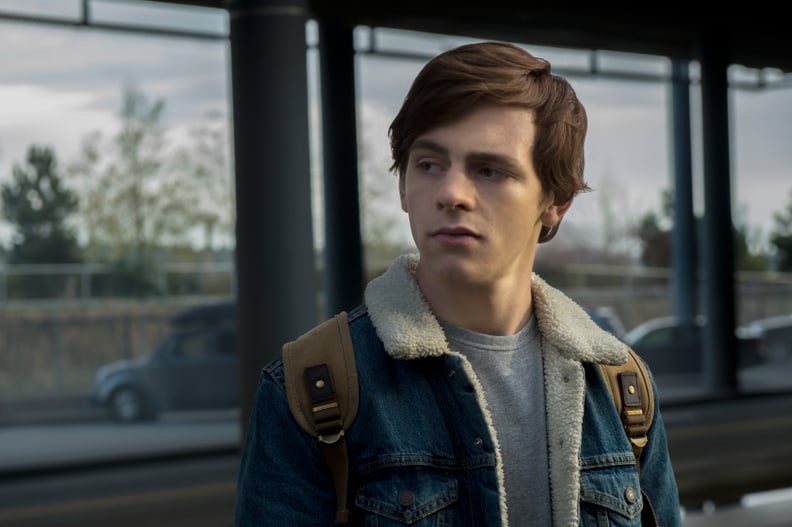 Harvey Kinkle's Sherpa-Lined Denim Jacket
When Harvey's not melting our hearts with his adoring looks in Sabrina's direction, he's sporting a retro sherpa-lined jacket sure to keep the October chill at bay.
What to wear: This is an easy one to replicate. You could go with the Levi's sherpa-lined trucker jackets or find something similar at Gap or Abercrombie & Fitch.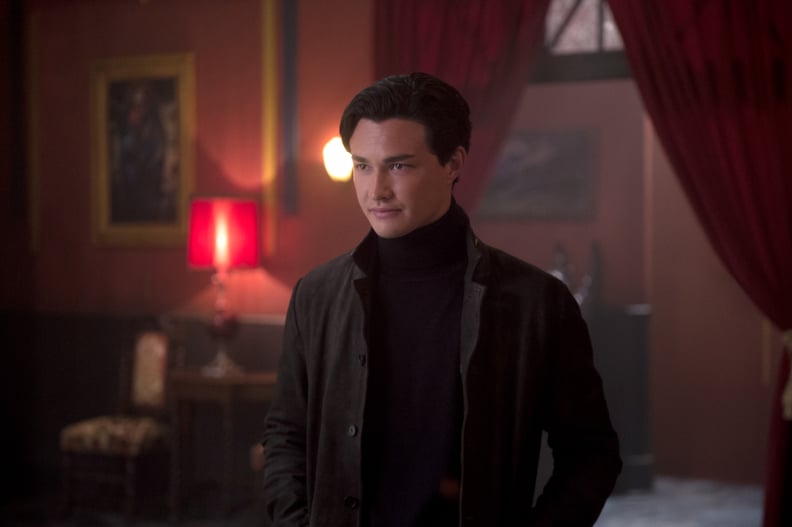 Nicholas Scratch's All-Black Ensemble
Everyone's favorite bad boy Nicholas Scratch seems to smolder in every scene, but what's worth noting is that he rarely strays from his all-black getups. As a result, we can't blame Sabrina for getting herself in her Harvey and Nicholas love triangle.
What to wear: You can either go with a black blazer or black jacket and pair it with a black turtleneck and, yes, you guessed it: black pants. Don't forget the hair gel.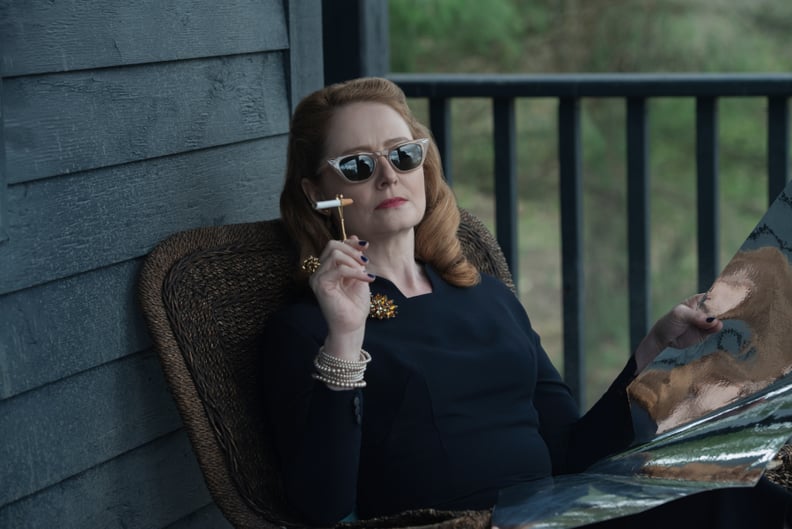 Aunt Zelda's Cat-Eye Sunglasses
Is there anyone cooler than Aunt Zelda? Sabrina's rule-abiding aunt might be strict, but she, at least, dashes Sabrina's hopes and dreams in style.
What to wear: Find yourself some retro-looking cat-eye sunglasses, a cigarette holder, and a classic black dress.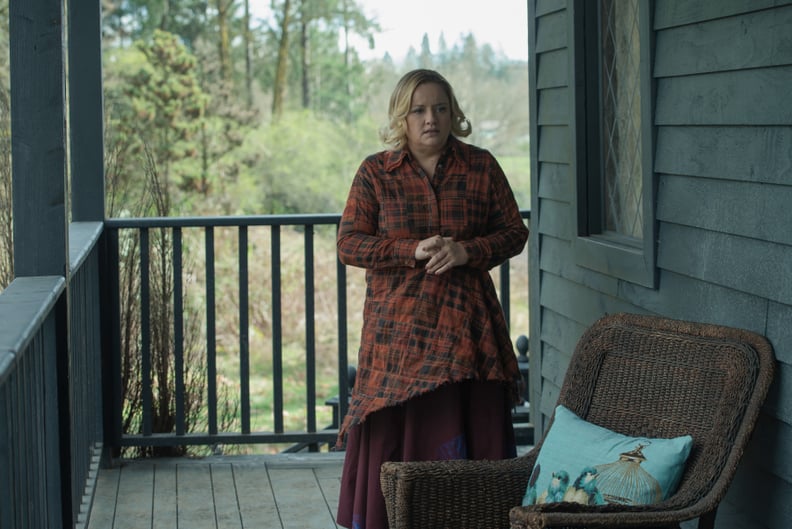 Aunt Hilda's Plaid Coat
Aunt Hilda is the sweetest. She's always looking out for Sabrina's best interests, even at the cost of her life (temporarily). Her outfits are full of bright colors and fun patterns, much like her personality.
What to wear: A long plaid coat will do the trick, but if you want to go the extra mile, make sure to curl your hair.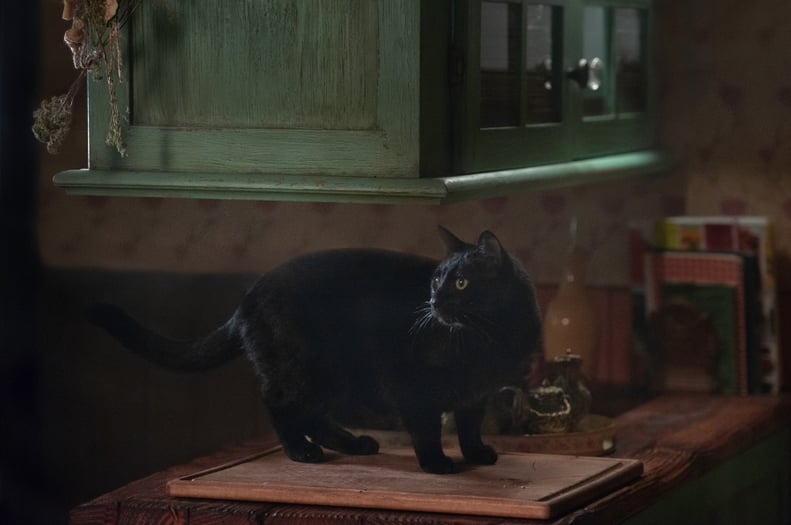 Salem's Classic Black Cat Costume
While this iteration of Salem doesn't offer up the same witty quips as the '90s version, we still appreciate that Sabrina's black cat has her back.
What to wear: Yes, the black cat costume has been around for decades, but adding in a Salem collar will give this one an upgraded edge.