Chris Evans Shares BTS Footage From Captain America | Video
Chris Evans's High-School Friends Were Seriously Unimpressed With His Captain America Work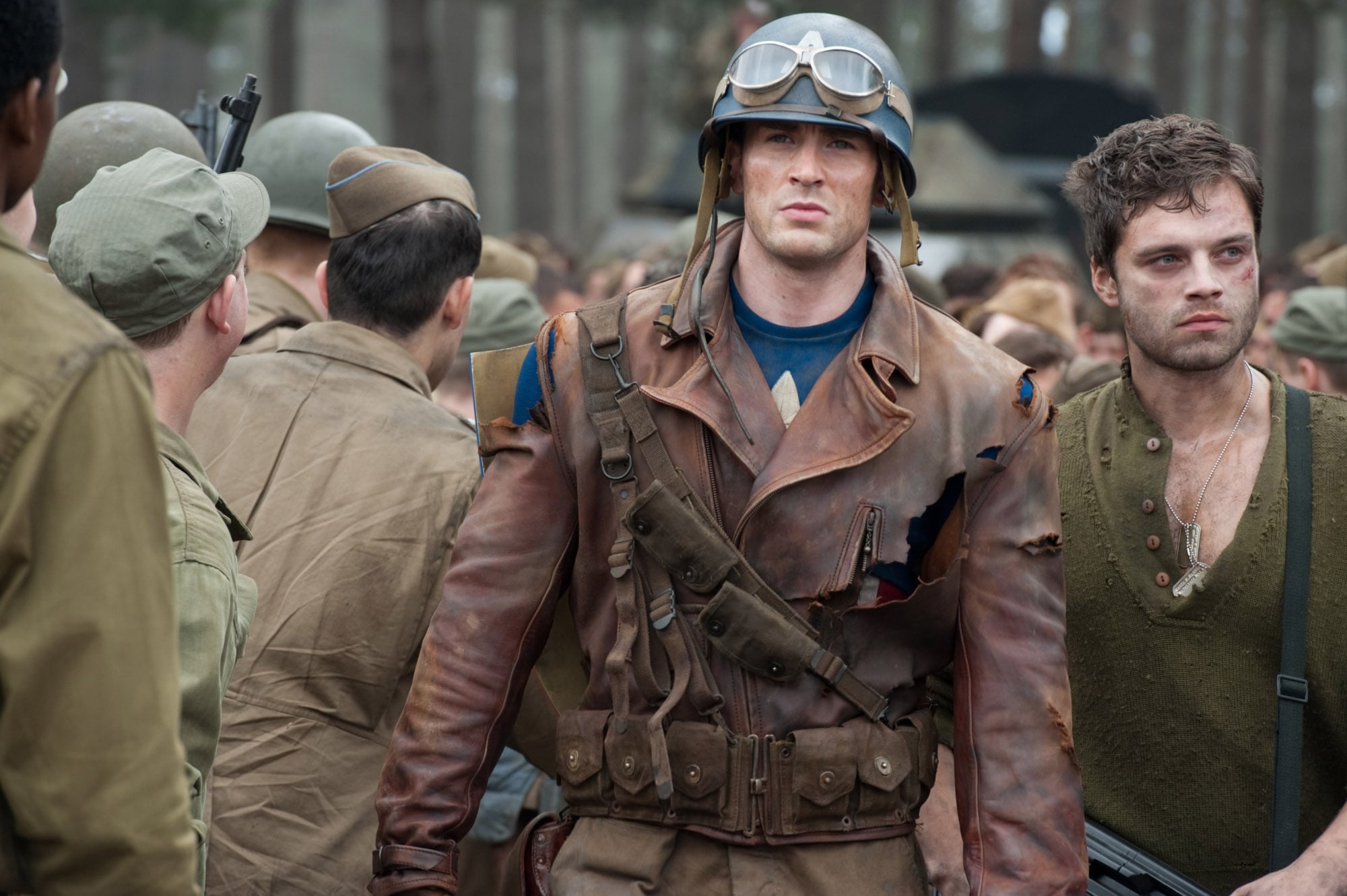 Image Source: Everett Collection
You would think that if your best friend signed a deal to be the new Marvel superhero, you'd be over the moon with excitement. For Chris Evans, it went a little differently. On March 2, the former Captain America shared a behind-the-scenes video from the hero's first stand-alone film in 2010, when he brought two of his high-school friends as "assistants." Zach, the friend who captured all the video, managed to take footage of the actor tackling his stunts, while Jon expressed his thoughts on each scene filmed. It wouldn't take much to impress most people on a Marvel set, but Jon was hilariously unaffected by Evans's stunt work.
"He will fall. I hope he falls. You can tell him I said that," he joked to Zach as Evans was lowered onto a yellow car. The cameraman pointed out how unlikely that was since Evans was supported by wires, to which Jon responded, "Bro, you've never heard of an accident before?" Touché, Jon. Touché
Clearly, it was all said in fun, but what's a good roasting between friends? The two probably had great stories to take home when their time "assisting" Evans was over. And even though Evans put down his shield for good in 2019's Avengers: Endgame, we can say that if he ever makes a return to the MCU, he has the perfect people around to keep him grounded. Check out the video ahead!