Chris Martin and Mel C Perform Spice Girls Hit "2 Become 1"
Chris Martin Performed "2 Become 1" With Mel C, and It's the Duet We Never Knew We Needed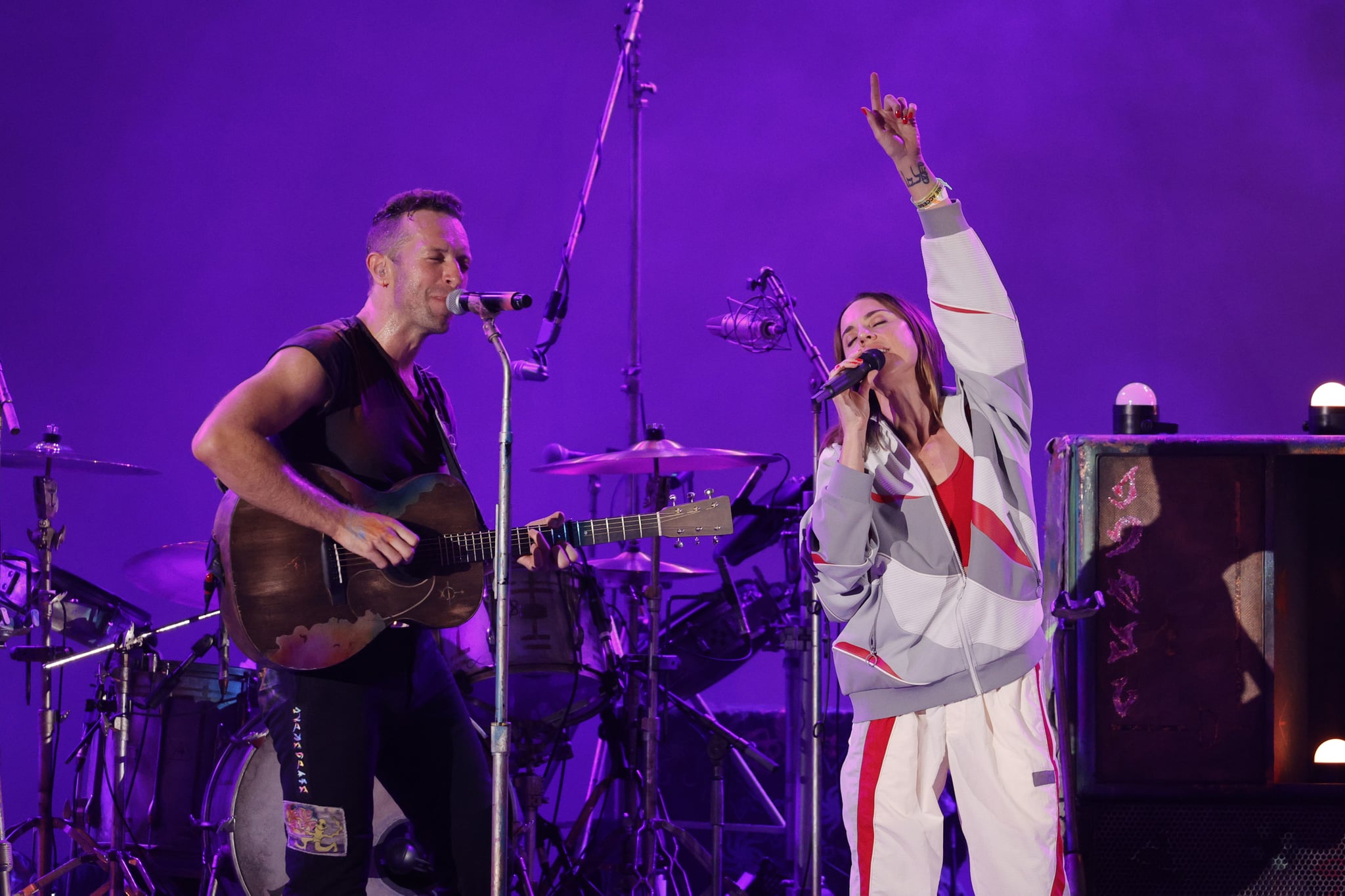 Image Source: Getty / Amy Sussman
Coldplay's Chris Martin and Mel C did a surprise performance of the Spice Girls' hit "2 Become 1" on Saturday night, and it's the collab we didn't know we needed! During Audacy's annual We Can Survive benefit concert at the Hollywood Bowl, Martin teased the crowd that the night would be "extra special" and that "one of [Coldplay's] dreams is to be able to play a song with a Spice Girl," according to Billboard. After asking the crowd to put that wish out into the universe, the frontman singer announced, "Please welcome from England and Great Britain and the Spice Girls Melanie Chisholm, aka Mel C, aka Sporty Spice, aka a total legend."
Turns out, the whole thing was a very last-minute request by Martin after Mel C texted him a heads up that she would be coming to the benefit concert as a spectator. "The next thing I know, he's on FaceTime while I'm in the nail salon, asking me to come up on stage with him!" the Spice Girls singer wrote on Instagram. "😍 Well, what could I say to an offer like that! Thank you @coldplay for such an amazing night and experience. Hopefully I can get back to @hollywoodbowl soon with three (maybe four!) certain ladies for company!" Ahem, Victoria Beckham. Watch part of the performance below.
.@coldplay just brought out 👏 SPORTY 👏 SPICE 👏 @MelanieCmusic | #WeCanSurvive pic.twitter.com/lmZtjOJpHK

— Audacy (@Audacy) October 24, 2021