Daisy Edgar Jones Was a "Killer" With Her Crawdads Boat
Taylor John Smith Says Daisy Edgar-Jones Is a "Killer" in "Where the Crawdads Sing"'s Motorboats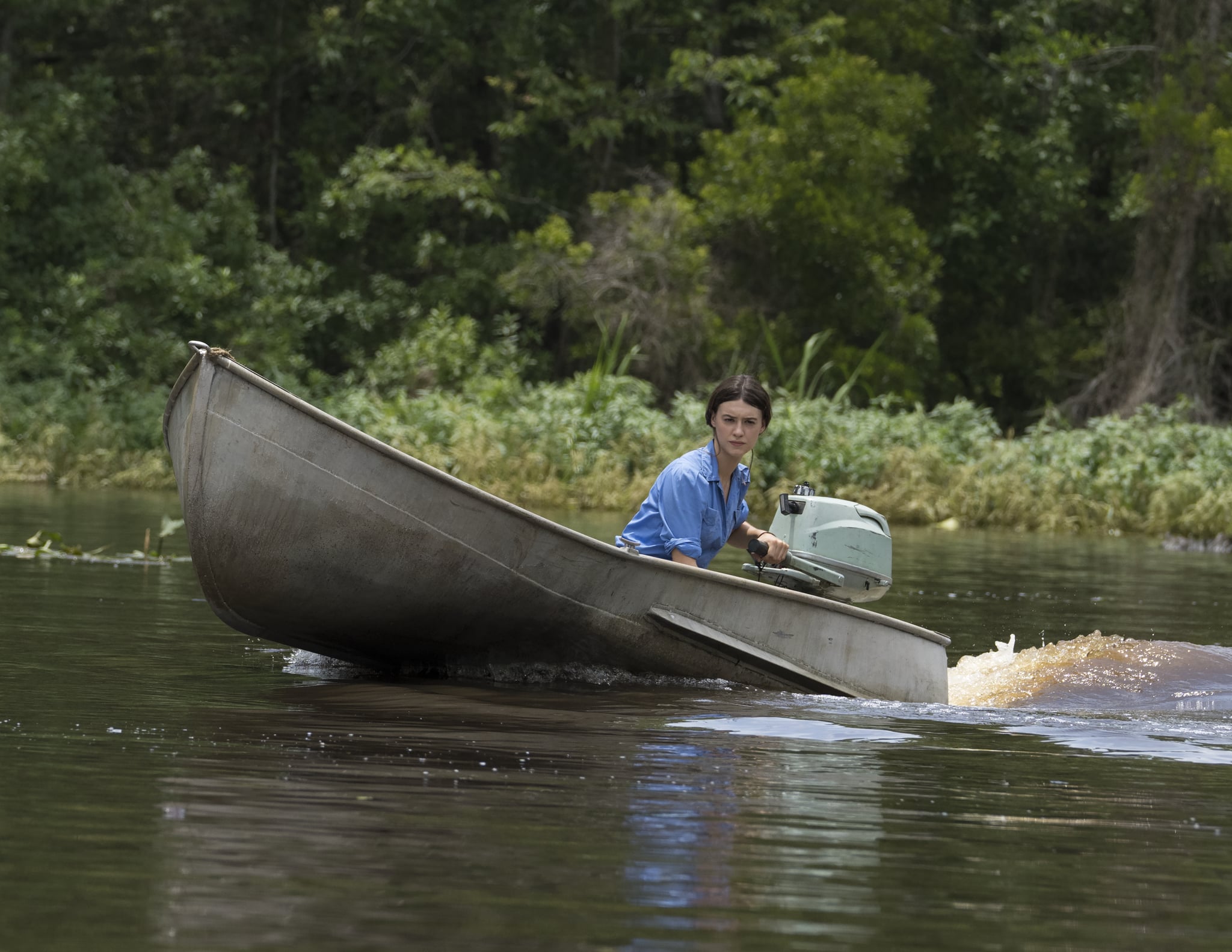 In "Where the Crawdads Sing," Daisy Edgar-Jones's Kya and Taylor John Smith's Tate spend a lot of time together in the marsh, helped by two small, old-fashioned motorboats. Did Edgar-Jones and Smith actually maneuver the boats themselves, though?
"She's a killer on the boat," Smith tells POPSUGAR of his costar's prowess on the water. "I don't think they put enough gas in her tank; they're afraid she's going to go out to sea."
Edgar-Jones, though, credits Smith's driving skills as well. Smith, she says, was "very good" at parking. "I wasn't very good at parking. I was good at going quite fast in large bodies of water where I couldn't hit anything," she explains.
"I loved it," Edgar-Jones says of being in the boat. "We had a bit of time before we started filming. We had a month in New Orleans, and we did boat lessons and learned to drive the boat."
"Some of my favorite scenes were the scenes where we were really out in the marsh and in the bayou," she explains. "If we were ever doing the master shot or the wide, the camera would be really far away, so it would be just you on your own in the boat driving around. And I loved those scenes. Some of my favorite memories are us driving home after a day of work on the boat."
"Where the Crawdads Sing" is based on the bestselling novel of the same name by Delia Owens. Edgar-Jones stars as Kya, aka the "marsh girl," a town outsider who's accused of murder. Smith's Tate is a boy she falls in love with as she comes of age in the marsh. The movie opened on July 15 and is produced by Reese Witherspoon's production company.
"Where the Crawdads Sing" is in theaters everywhere.