Deaf U: Are Alexa and Braxton Still Together?
Are Deaf U's Alexa and Braxton Still Together? Things Are Looking Good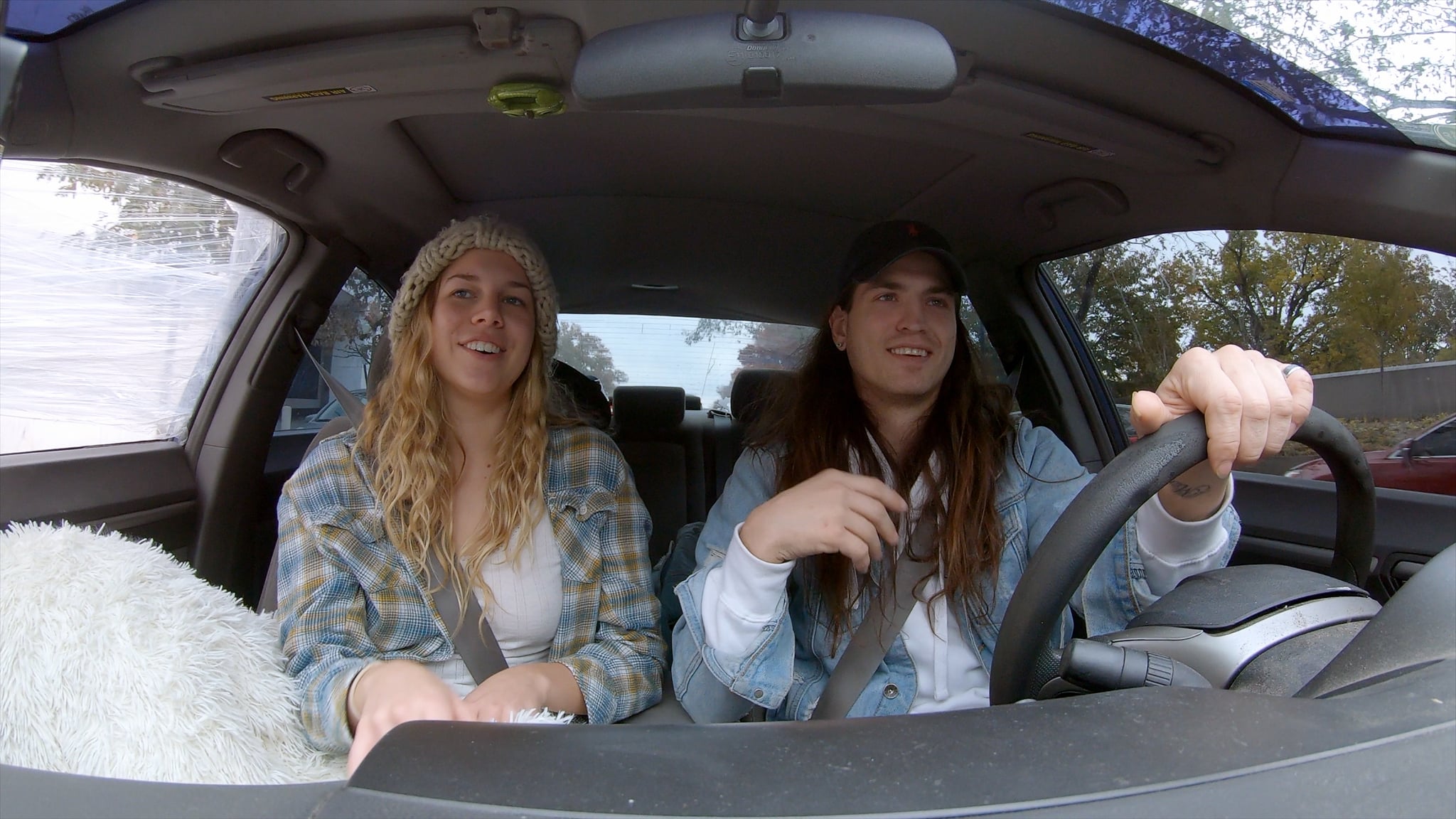 If you watched all of Deaf U, you must be wondering about the current status of the relationship between Alexa Paulay-Simmons and Braxton Baker. On the Netflix reality show — which follows a group of students at Gallaudet University in Washington DC, a private college for the deaf and hard of hearing — Alexa and Braxton dated on and off before finally getting together at the end of the series. Interesting news, everyone: it seems like the Gallaudet grads are going strong, as Braxton made his last appearance on Alexa's Instagram grid toward the end of the summer.
On Aug. 18, Alexa posted a pic of herself at Grand Falls in Joplin, MO (which is close to Webb City, where Braxton is from), squatting in the water while a familiar tattooed hand held her steady. In the caption, she gave Braxton a shout-out for helping her overcome her fear of "moving bodies of water," and he commented on the pic with a heart-eyes emoji. He also provided a cheeky comment on a cute mirror selfie posted by Alexa on June 25, writing, "Can I take you out on a date?" On July 31, Braxton even reposted a video on Facebook created by Alexa, explaining how former COVID-19 patients can help other patients by donating plasma. Her comment on the repost: "thanks for sharing bb" with a heart emoji.
Though they've shown each other plenty of social media love, both claim they're single in their Facebook relationship statuses. While it's possible they recently split, they're most likely keeping it casual.