Jenna Ortega and Paul Rudd Will Reportedly Play Father and Daughter in A24's "Death of a Unicorn"
Jenna Ortega and Paul Rudd are teaming up for a new A24 film. "Death of a Unicorn" will reportedly star the duo as a father and daughter who accidentally run over a unicorn with their car, according to Giant Freaking Robot. More details about the film, which will be written and directed by Alex Scharfman, emerged on July 18 when several outlets reported that the project had received a waiver to continue filming amid the SAG-AFTRA strike. POPSUGAR confirmed that "Death of a Unicorn" was one of the projects to receive a waiver from SAG-AFTRA.
"Death of a Unicorn" is another project in Ortega's busy schedule. Earlier this year, she was spotted filming "Beetlejuice 2," which is expected to hit theaters in 2024. She's also set to reprise her title role in season two of Netflix's "Wednesday" (though production on the new episodes is on hold due to the SAG-AFTRA and WGA strikes).
Last week, Ortega, 20, also learned that she's nominated for best actress in a comedy series at the 2023 Emmys for her "Wednesday" role. She wrote on Instagram on July 12, "What wonderful news to hear the 'Wednesday' team has received twelve Emmy nominations. I've been so fortunate to witness first hand the incredible time/effort being put in by our cast, crew, writers, and directors, and feel so excited to be able to share this with them. @televisionacad, thank you for the honor, it's a pleasure."
Rudd, 54, meanwhile, starred in "Ant-Man and the Wasp: Quantumania" earlier this year and voices a character in the upcoming "Teenage Mutant Ninja Turtles: Mutant Mayhem" film. He'll also return for the upcoming "Ghostbusters: Afterlife" sequel.
Ahead, find out everything else we know about Ortega and Rudd's "Death of a Unicorn" film.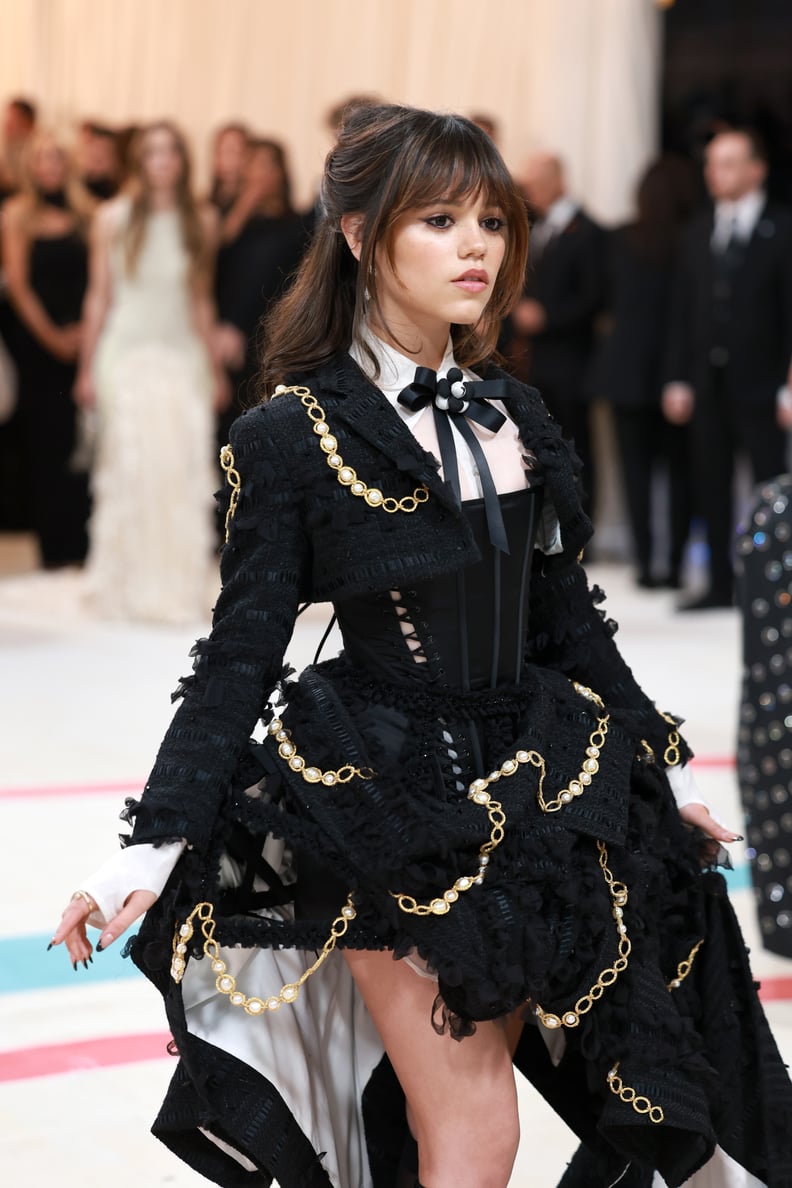 Why Is "Death of a Unicorn" Allowed to Film During the SAG Strike?
A24 is not part of the Alliance of Motion Picture and Television Producers (AMPTP), so "Death of a Unicorn" is one of the 39 independent projects that SAG-AFTRA gave a waiver to so they can continue filming amid the strike. To get a waiver, a producer must be "truly independent" and agree to be bound retroactively to the agreement that is eventually reached at the end of the strike.
A24's upcoming film "Mother Mary," starring Michaela Coel and Anne Hathaway, also received a waiver and is expected to pick up shooting again soon. Deadline noted that "Death of a Unicorn" is still in "deep development" and is not yet ready to begin filming.