Did Selena Quintanilla's Family Approve the Netflix Series?
How Selena's Family Was Involved in the Production of Netflix's Selena: The Series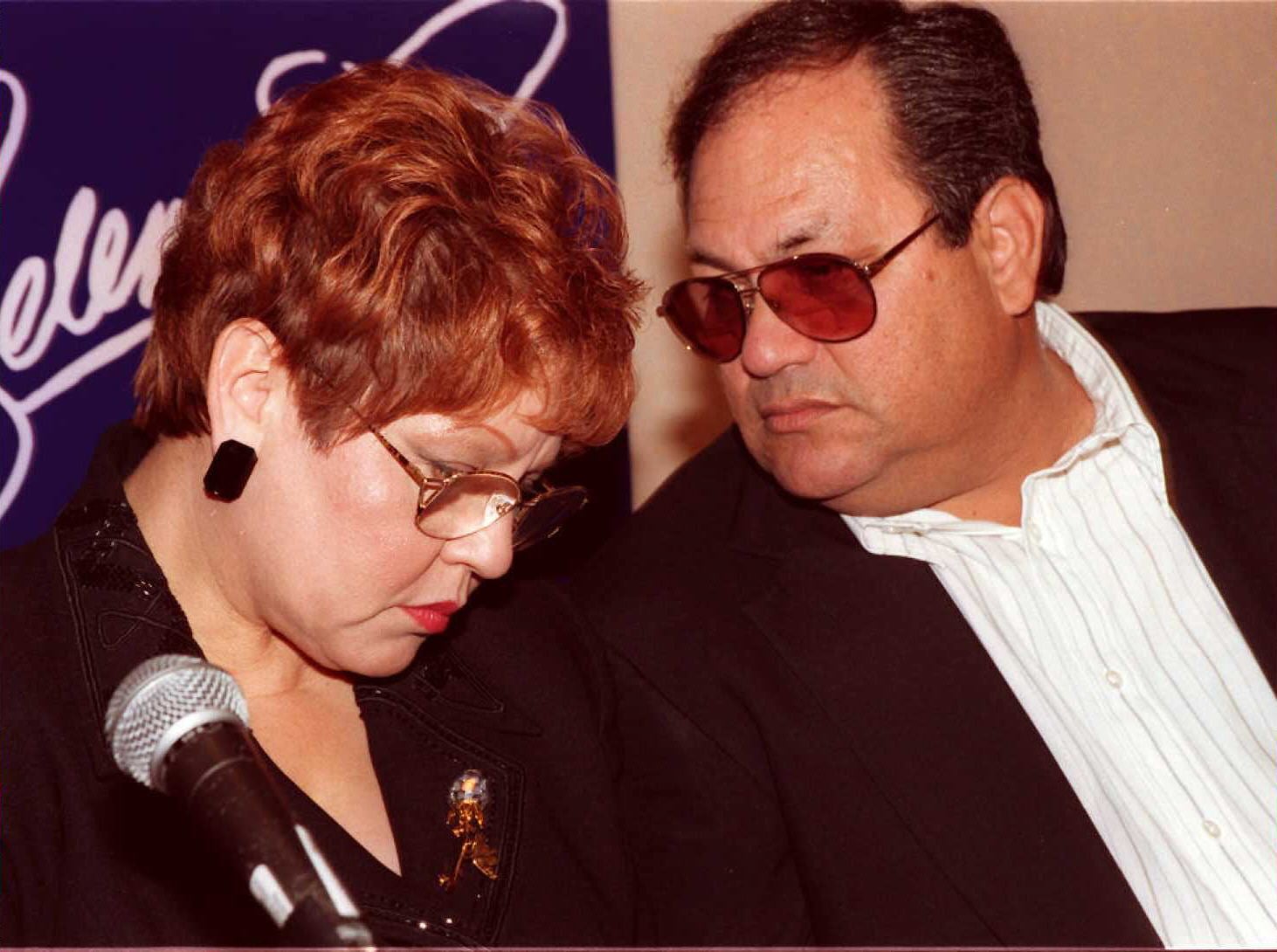 If you're fascinated by the true story behind Selena: The Series, you might be wondering what Selena's family thinks of the Netflix production based on her life. Although Selena tragically passed away in 1995, her family remains very much alive and in control of her estate, and they are known to be very protective of Selena's legacy. For that reason, it's no surprise that the Quintanilla family signed on to executive produce the series alongside Netflix, who announced the singer's family would be "fully involved" in the show. The series is executive produced by Selena's father, Abraham Quintanilla Jr. and her sister, Suzette Quintanilla, along with industry executives, and was developed alongside those who were closest to her.
The Tejano icon's incredible yet harrowing tale is of course a story that is deeply close to the Quintanilla family's hearts, which is why they decided to produce the series for a new audience. In a press release about the show, Selena's sister Suzette Quintanilla expressed that "Selena will always have a lasting place in music history and we feel great responsibility to do justice to her memory." She continued, "with this series, viewers will finally get the full history of Selena, our family, and the impact she has had on all of our lives. We are excited to partner with Campanario and Netflix to give fans a never-before-seen glimpse at our story and highlight why Selena will remain a legend for generations to come."
In order to create a true-to-life script, the Quintanilla family even provided some of Selena's most treasured items to truly get a glimpse into who she was. Series creator, executive producer and co-showrunner Moisés Zamora told Forbes that the family shared Selena's own journal entries to be able to understand what was going through her head as a young singer rising to fame. In those pages, one could see a very real ambition to rise to the top, with pages revealing how she practiced her autograph. Zamora described to Forbes how "It was a very emotional journey" working with Selena's sister because she lived through it, and she even teared up as they read the script. It is no wonder that the family would be protective of the late star's story, yet Moisés made it clear that he had "their full support" and that "this is the story they wanted to tell."
It is important to note that the Quintanillas were also heavily involved in the creation of the 1997 Selena movie starring Jennifer Lopez, with Selena's father Abraham serving as executive producer with creative control over every aspect. In fact, the entire family collaborated with the creators, with Suzette even living with Lopez for a while as she prepared for the role. All in all, the Quintanilla family's involvement in both the series and film makes them both productions that stay true to the family's story, and allow a look into some of their most personal moments.