Our Dear Connie Britton Is in Danger in the New Trailer For Bravo's Dirty John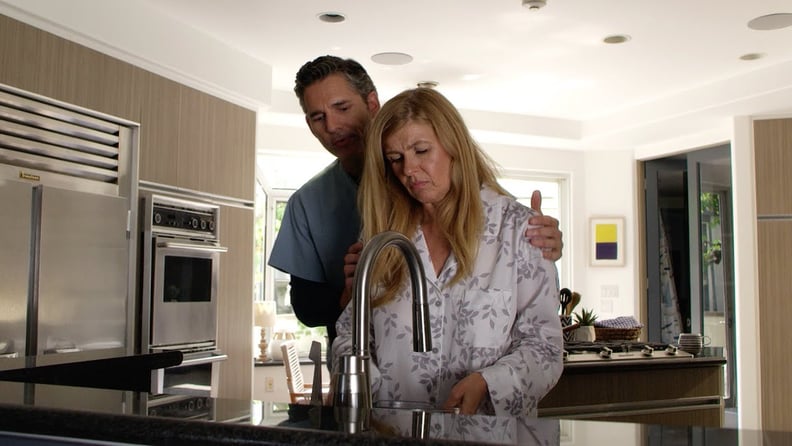 Bravo's forthcoming adaptation of Dirty John is getting dangerously close. Starring Connie Britton and Eric Bana, the series will closely follow the one-season true-crime podcast, which details how successful interior designer Debra Newell got tricked by charming doctor John Meehan.
To no surprise, John already appears sketchy as hell in Bravo's first few full-length trailers, which gives viewers snippets of Debra digging into John's past as their romance progresses. For those who haven't listened to the podcast, let's just say it's not pretty. Watch the ominous trailers before the series release on Nov. 25.