The Good Doctor Fans Are Heartbroken After That Tragic Death in the Season 3 Finale
The Good Doctor said goodbye to one of its most notable doctors on Monday night. During the season three finale, Dr. Neil Melendez dies from septic shock, which is brought on by injuries he sustains during the earthquake in part one of the finale. While he is able to share some touching moments with Dr. Lim and Claire before he dies (he finally tells Claire he loves her), it doesn't make his death any easier for fans. Not only was he one of the main characters on the show, but there was so much more of his story left to tell.
So, why did Dr. Melendez die in the finale? Well, it definitely wasn't actor Nicholas Gonzalez's decision to leave the show. During an interview with TVLine, the actor confirmed that it was a "creative decision" for his character to die. "There's a lot about this job that I loved and was honored to do, and a lot of that came out of the family that we created behind the scenes," he said. "But there also comes a time when you feel it's time to move on, and I feel like I'm leaving Good Doctor at a really great place."
However, he did add that Melendez's death in the finale felt a little premature. "It was tough because I felt like nothing was good enough," he said about reading the script for the first time. "It wasn't going to be a good enough goodbye because, you know, I think it's a little early . . . so I think that nothing was ever going to really feel appropriate."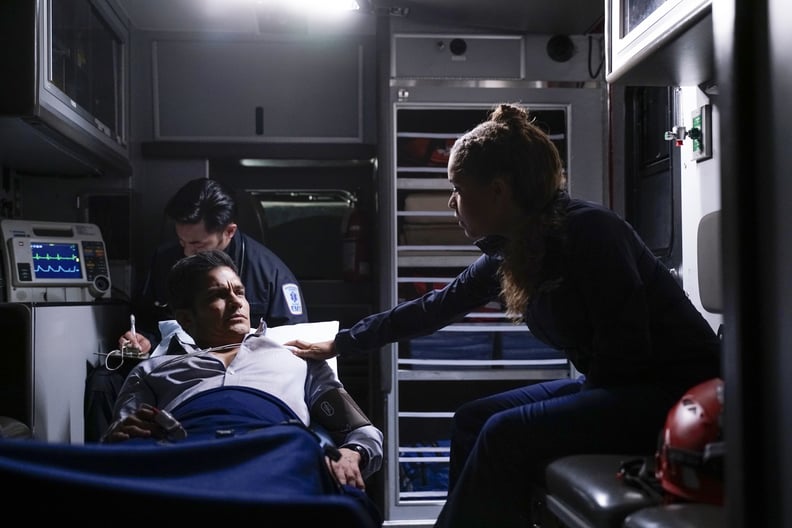 Even showrunner David Shore "second-guessed" the decision to kill off Melendez. "These are the horrible decisions you have to make when you're running a TV show," he told TVLine about the character's death. "You want to tell honest stories. You want to tell stories of life and death, and that includes your regulars on occasion, and on occasion you have to make the bad choice because otherwise you don't have credibility. In order to keep the show honest, every now and again the worst has to happen, and we wanted to throw our characters into this situation, and we wanted to be honest about it. We wanted to see the fallout from that."
"You want to tell honest stories. You want to tell stories of life and death."
Though plenty of other characters could have died in the finale, Shore added that the story just naturally worked for it to be Melendez. "Look, we loved throwing him in this world [of the earthquake] at the end and it worked for so many great stories," he said. "We've got four parallel but different stories going on in these last two episodes — five, actually — and once we were in this world, this is the one that worked for Melendez. But it wasn't like we were planning for his exit. It was more, 'This was the world we were in, and this is the story we were telling, and this is what worked within that world.'"
Let's just say, the show is going to look very different when it returns for season four.