Drake Withdraws 2022 Grammy Nominations
Remember When Drake Dissed the Grammys at the Show? Well, He's Withdrawn His 2022 Nominations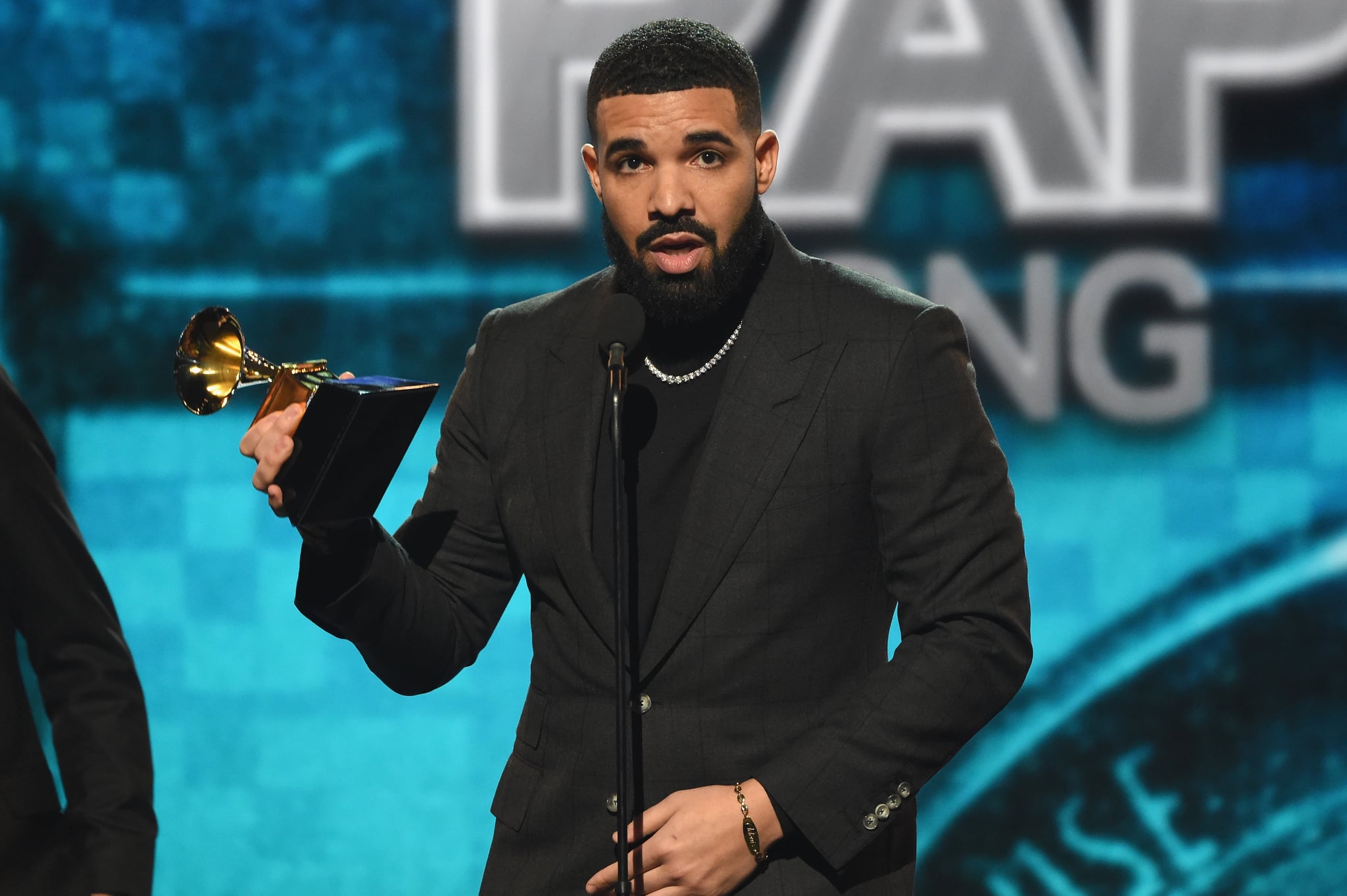 Drake has withdrawn his two nominations from the 2022 Grammys. The rapper was nominated for best rap album for Certified Lover Boy and best rap performance for "Way 2 Sexy" featuring Future and Young Thug. A rep for the Recording Academy, which votes on the winners, confirmed Drake's decision to Variety on Dec. 6, although there isn't an explanation.
Drake has a complicated relationship with the Grammys. In 2019, he famously dissed the award show during his acceptance speech for best rap song for "God's Plan." Drake referenced the Grammys' history of snubbing people in hip-hop for bigger awards, telling his fellow artists, "You've already won if you have people singing your songs word for word, if you're a hero in your hometown." He added, "Look, if there's people who have regular jobs who are coming out in the rain, in the snow, spending their hard-earned money to buy tickets to come to your shows, you don't need this right here. I promise you, you already won." Before he could finish, the broadcast cut to commercial. In 2018, Drake also had a moment of defiance by not submitting his More Life album for Grammy consideration.
This is also not the first time an artist has withdrawn their nominations from the Grammys. In December 2020, three bands withdrew their 2021 nominations for best children's music album due to the lack of diversity in the category. Alastair Moock & Friends, Dog on Fleas, and The Okee Dokee Brothers wrote in a statement: "We are deeply grateful to the Recording Academy and its voting members for the honor we've received, but we can't in good conscience benefit from a process that has — both this year and historically — so overlooked women, performers of colors, and most especially Black performers."