Ella Mai Talks About New Music in 2020
Ella Mai's Upcoming Album Will Spotlight Her Artistic Growth: "I Feel Really Connected to It"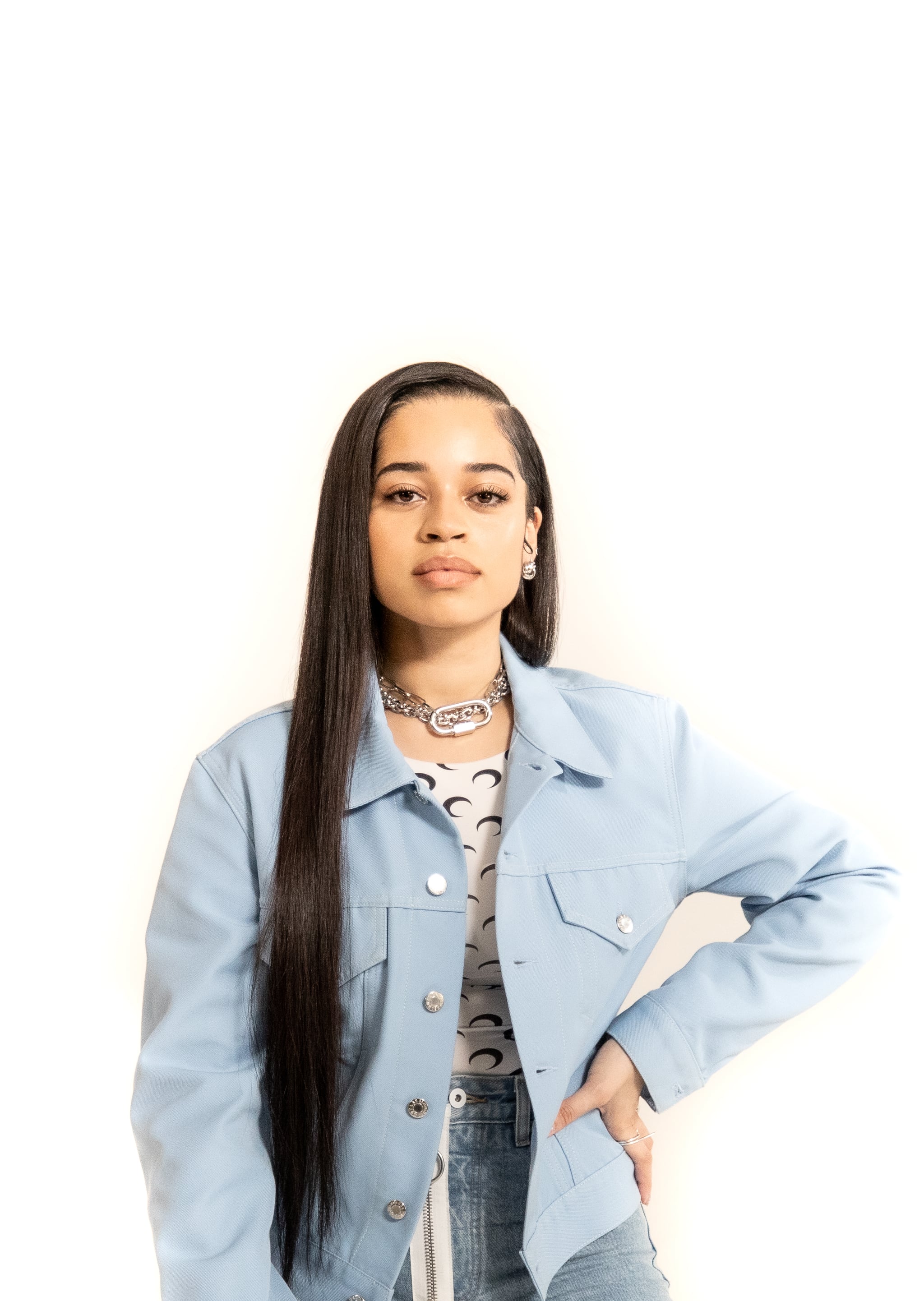 Ella Mai is back with new music, whether you're ready to dive into your feelings or not. The 25-year-old songstress dropped her single "Not Another Love Song," on Oct. 2, which marks her first solo release since her self-titled debut album in 2018. The euphonious track, which she recently performed at Rihanna's Savage x Fenty Volume Two show, wrestles with the idea of being in love without wanting to admit it. "I don't want to mess this up / Could it be too much to say I'm in," the singer croons, hesitating to say the coveted four-letter word. "I just wanna know what's up / Do you feel it 'cause I think I'm in love." It's all a part of the waiting game that relationships so often force us to play.
Even while singing about the universality of romantic dubiety, Mai makes it feel deeply personal. Perhaps it's because she's been on an empirical journey over the past two years. Like many 20-something-year-olds, she's coming into her own and learning more about navigating through love, life, and her career — all while gearing up for the unveiling of her sophomore LP. Although Mai is keeping most details about her upcoming album under wraps, she's excited to start another chapter in her professional pursuit, especially after taking time to reflect on the trajectory of her métier. In an interview with POPSUGAR, Mai opened up about her artistic growth over the past couple of years and what fans can expect from her new music.
POPSUGAR: What was the songwriting and production process for "Not Another Love Song"?
Ella Mai: The process for this track was actually quite interesting. I did a session with Boi-1da, and he brought Jahaan Sweet with him. I know Jahaan from a couple of years back because I went on tour with Kehlani, and he's produced for her a lot. But this was my first time working with him and Boi-1da. We got into the studio, and the night that we were all there, I was working with Varren Wade, who's one of my close writers. I wrote "Trip" with him. That particular night, we did the session, and we made a completely different song than "Not Another Love Song," but he was playing me a whole bunch of beats. And I was like, "Please leave me a pack. Please don't leave here with just this one song that we did in the session." So he put a whole pack together and left it for me. I did a few other sessions and never went back to the pack for maybe about a month.
"It was a fun process because with some of the harmonies and the backings, the song explores almost every part of my range."
Then I remember going through the pack and hearing the beat, which ended up being "Not Another Love Song." I turned to [Varren] and was like, "We have to do this." I knew instantly when I heard it. We sat down and spoke about what I wanted to talk about in the song. I think we started it that one night and finished it the next day. It took two days to make, but we all knew it was really special when we heard it and when it was finished.
I'm quite an impatient person. If I start something, I like to finish it that same day. But I also don't want to rush anything. I knew that one would take a little bit more time, effort, and thought. So we came back to it and finished it the next day. It was a fun process because, with some of the harmonies and the backings, the song explores almost every part of my range. There's chest voice, there's mixed voice, there's my really low register, there's falsetto. It was interesting to go through all those different parts of my voice during the session. I had a lot of fun recording it.
PS: In terms of the subject matter, was that something that you were going through at the time or were you pulling from previous experiences?
EM: It was definitely something that I was going through, but it's also something I've been through many times before. Even though at the time, it was specific to that, I could draw from how I felt before in that same situation and how it differed or how it was similar.
PS: It's been almost two years since your debut album came out. What kind of journey have you been on these past years that's been helping you create new music?
EM: An insane one, to be honest. "Boo'd Up" took off, then "Trip" came, then the debut album came, and then I went on tour for all of 2019, and I was away doing shows. I came back in 2020 to sit down and figure out what I wanted to sound like and what I wanted to talk about in the new album. And then, obviously, the world starts going through COVID, and social justice movements are going on. It's a weird place to be in and navigate. Even putting out music given the state of 2020 has been a weird situation for everyone. We wanted to figure out what was best.
But, yeah, it was really figuring out what I wanted to say, figuring out what I wanted to sound like, taking everything that I've learned in the past three years, and putting it into a project that I really care about. My debut album was two years ago, and a lot of the recording in that album was from a year before that. That's three years ago, and I was a very different person three years ago than I am now, not only as an artist but as a person. So I'm putting everything together and talking about where I am at the moment.
PS: In what ways have you evolved as a person and an artist?
EM: When I was recording the debut album, I was around 21, 22, and I think I was finishing it when I was 23. All of my family are in England, and when I lived at home, I lived with my mom. But when I first started the debut album recording process, I had moved to LA and had been here for a little bit. Now, I'm 25, about to be 26, and I live by myself, and I'm navigating normal stuff, growing up as a young woman. But then with the success of "Boo'd Up" and "Trip" and kind of being catapulted into the limelight, I didn't really have time to blink. But it's definitely made me a stronger person. I understand a lot more about the industry and life, in general. I learn something new every day by trying to be a better person and understanding what really matters.
PS: You mentioned the way you experiment with your vocals in your new track. Are there any other elements you plan on developing more on your new album?
EM: Definitely live production. I have an amazing band who toured with me and brought the songs to life. They have a life of their own already, but having live production is really important for me. I had a little bit on the debut album, but not as much as I would have liked. So I'm experimenting with that a lot more to give the songs a new vibe.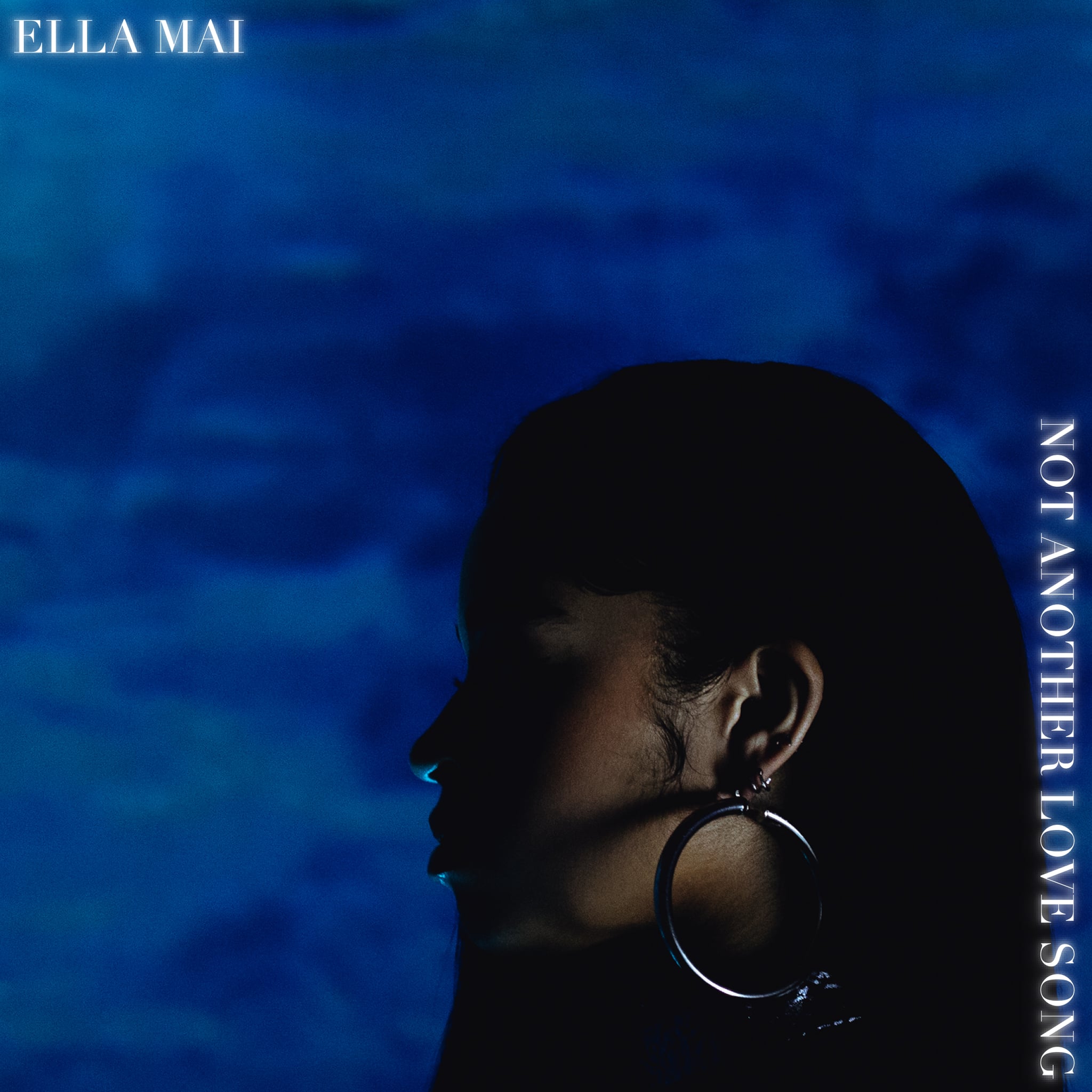 PS: How has being in quarantine and self-isolation affected your creativity?
EM: I'm quite a homebody anyway. Quarantine only affected me in terms of being able to go to the studio. I'm not the type that needs to be in front of the ocean or in front of the jungle or change my surroundings — not that there's anything wrong with that. If that's what works for you, then that's what works for you. But I'm a creature of habit. I would prefer to be in the same studio every day and know exactly where everything is. I can work in that circumstance more than if I'm moving around every day to work.
I kind of enjoyed quarantine, to be honest — being able to relax and take a break, especially because I was on tour all of last year. Creatively, I don't feel like it hindered me. The only hard thing is that my family is in England. So with everything going on with the pandemic, I've been trying to make sure that I stay in contact with them.
PS: What do you hope listeners will get out of your new album?
"A lot of my fans are young women that are the same age as me, so I want them to feel like they have someone who can speak for them, if they don't feel like they have a voice, or have someone they can relate to."
EM: My main goal is to make them feel the way I felt when I was recording it — whether I was going through that situation or just relating to something. A lot of my fans are young women that are the same age as me, so I want them to feel like they have someone who can speak for them if they don't feel like they have a voice, or have someone they can relate to. Being a role model is a very tricky thing because we're all human at the end of the day, but if I can help somebody, then that's what means the most to me. I love the music that I've been making. I feel really connected to it, so, hopefully, people will feel the same way.
PS: I love that. Now, I saw that you performed at Rihanna's Savage x Fenty show — congrats! How excited were you to be a part of that?
EM: So excited. I'm a huge fan of Rihanna and everything that she stands for and what the brand stands for. She made sure she catered to women of every size and every shape. To be a part of that is really special to me, especially being able to do it safely with everything going on. And it's the first stage others have seen me on in a very long time. It's an honor.
PS: This is a question that I love asking people around my age because the answers are always so personal yet relatable: what are some of the biggest lessons you've learned thus far in your 20s?
EM: That's a good question. When you're younger, you live in a bubble a little bit, and you're intertwined in what you think matters because that is what matters at the time. But when you get older, you realize how small things that mattered back then really are in the real world and the grand scheme of things. Like, as I get older, I try to make the most of my time when I go home and see my family in England. COVID has also made me realize that I need to do a lot better with that because, at the end of the day, family is important.
"I've always been a very impatient person, but the older I get, I realize that everything does not work on my time."
But I think the main thing I would say is patience. I've always been a very impatient person, but the older I get, I realize that everything does not work on my time. I tweeted about this not that long ago. It's like trying to unlearn habits that you've had since you were a child and realizing that these are toxic traits. I'm trying to unlearn things as an adult, and it is difficult. I'm just taking more time to figure out how to become a better person and deal with things differently than I'm used to. Even if something is the norm, it doesn't make it right.
PS: What are three things that you want to manifest for yourself in the near future?
EM: I think quarantine made everybody realize a lot of things — having everything taken away and having to really sit down and put things into perspective. So I guess one thing I want to manifest for myself and for my family, too, would be health and being able to wake up every day. As cliché as that sounds, it's not guaranteed, and we've seen that this year especially. And with this new single and this new album that I've been working on, I want to manifest my fans taking away anything that they really need from it. And number three — unfortunately, this doesn't pertain to me because I can't vote in America — but my third manifestation is that everyone votes on Nov. 3.