Everwood: The Emotional 15th Anniversary Reunion Will Take You Back
The cast of Everwood reunited at The CW's 2017 TCA Summer press tour day on Aug. 2 to reminisce about the beloved family show. In attendance were cocreators Greg Berlanti and Rina Mimoun, plus stars Tom Amandes, Justin Baldoni, John Beasley, Vivien Cardone, Debra Mooney, Stephanie Niznik, Gregory Smith, Emily VanCamp, and Treat Williams. Chris Pratt, who also starred on the show, unfortunately could not be in attendance at the reunion.
It was an emotional reunion, with multiple cast members, plus Berlanti, getting choked up when speaking about how much the WB series meant to them all. If you never watched Everwood or you just want to revisit the family drama, all the episodes are now available on the CW Seed streaming platform.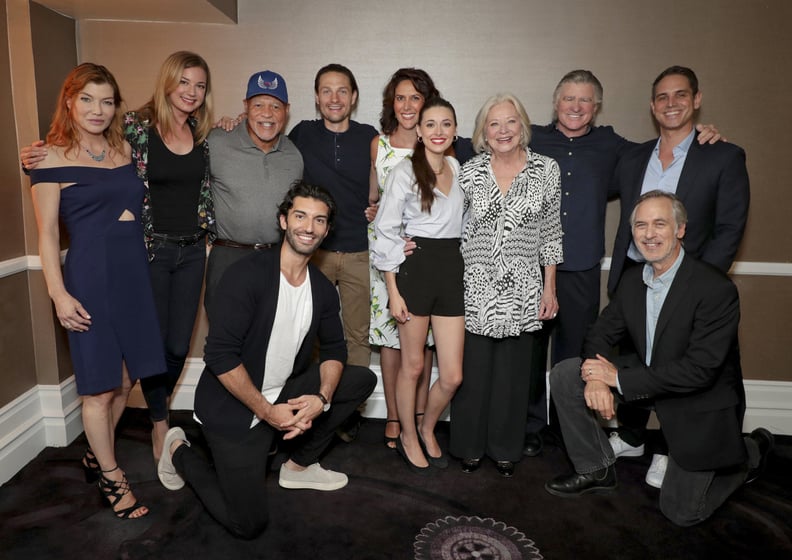 On the Reunion
"We've stayed in touch; seeing each other today was like we shot yesterday afternoon and we're back on set again . . . there's a great mutual love and respect among the cast. This is one of the nicest days I've ever had, seeing everybody, it's really exciting." — Treat Williams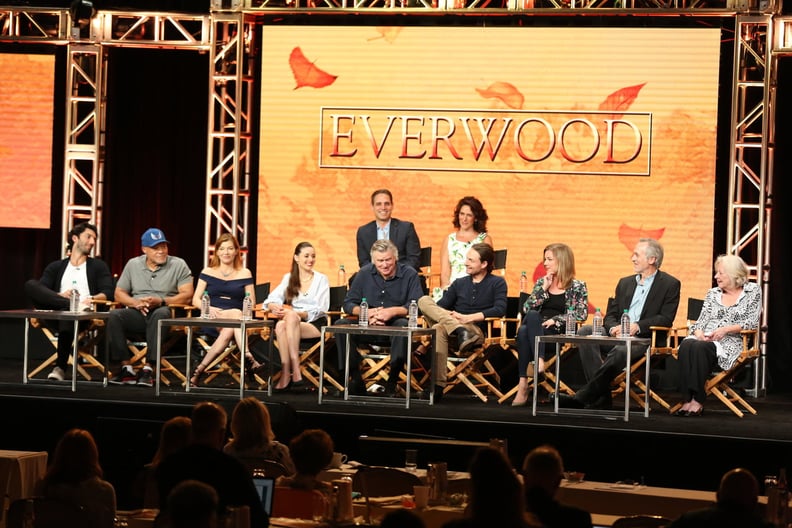 On a Possible Revival
Tom Amandes: "Rose and Harold were set to adopt, so we have a child in high school now."
Rina Mimoun: "The reboot is right there."
Greg Berlanti: "No one's asked, but I think we all would love to work together again."
Treat Williams: "I'm all set for season five . . . of all the things I've done in the 44 years I've been doing this, it's right at the top. I'm just so very proud of the show."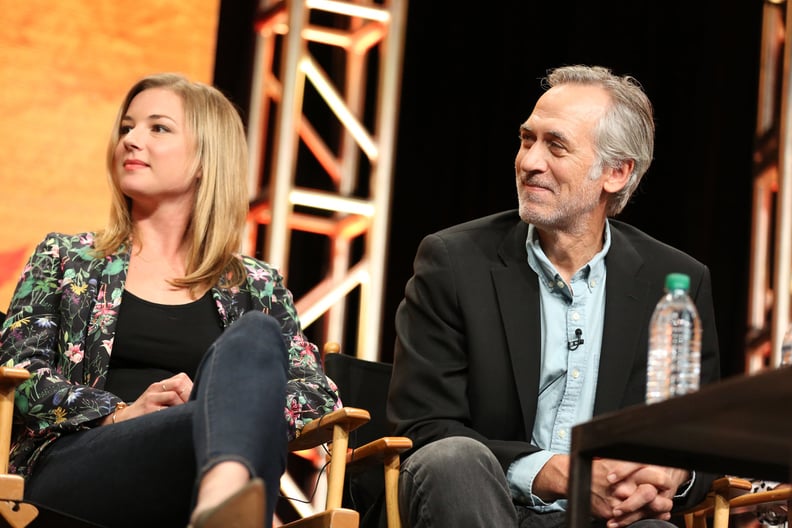 On Fan Encounters
"One of the more memorable times, I was in Toledo in Spain and these young women came up and burst into tears, I'm not kidding. The only English they could say was 'Everwood.' It was really moving . . . it was striking to see how much of an impact it had worldwide." — Tom Amandes
"[We have] really devoted fans. Our Everwood fans are different from anything I've ever done . . . it's always really heartwarming." — Emily VanCamp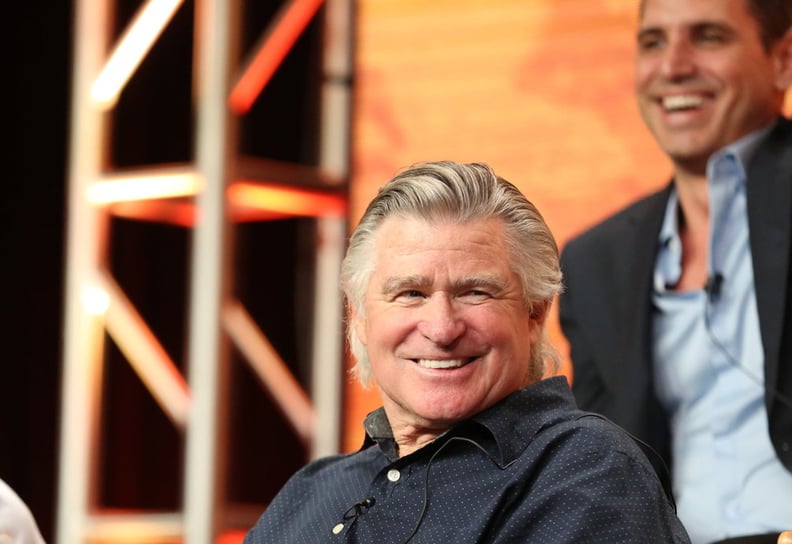 On Whether <b>Everwood</b> Could Be Successful Today
"Look at Game of Thrones: it's just Everwood in fur." — Treat Williams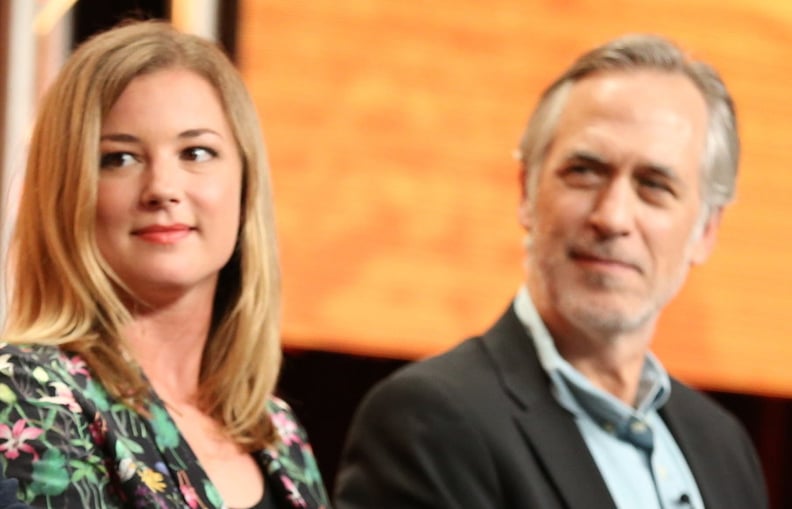 On Why They Were Canceled
"We're all just here because we want an answer." — Emily VanCamp
"People would always ask me if you think your show's coming back next season and I would say I'm not sure if this network's coming back next season." — Tom Amandes, on Everwood being an unfortunate casualty of the WB/UPN merger into The CW
And executive producer Rina Mimoun revealed the possible cliffhanger ending they would have used if the show had been renewed:
"We thought we had a shot [at coming back] so we had two endings set up, ready to go. We had the Ferris wheel and we had Ephraim and Amy coming together and that's what you ultimately end up seeing, but in the other version, Amy was going to be out there waiting by the Ferris wheel, Ephraim was going to be coming down and then get a phone call from Madison, who we hadn't dealt with on the show for at least a season and a half. He was suddenly going to not go downstairs and Amy was going to have some serious egg on her face with the Ferris wheel in front of Ephraim's apartment building and I remember talking to Greg and saying, 'How are we going to get out of it?' So that would have been fun to figure out, how we were going to get out of it."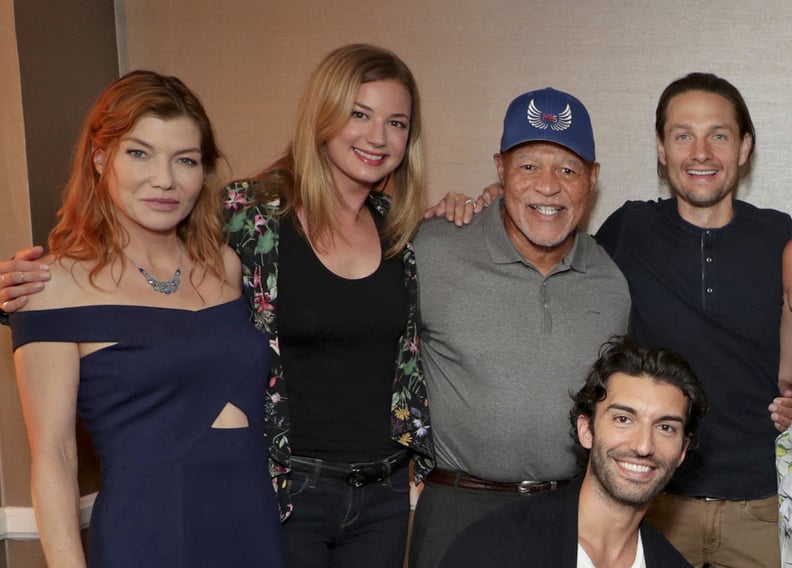 On Chris Pratt, Who Couldn't Be at the Reunion
"I taught Chris how to play tennis and golf while we were there. We hung out quite a bit and I told Chris he was gonna be a star. He had all the qualities — great personality, he was a good-lookin' white boy. He's just a great guy and he deserves everything he gets." — John Beasley
"He always made it clear that he was looking to learn from everybody." — Stephanie Niznik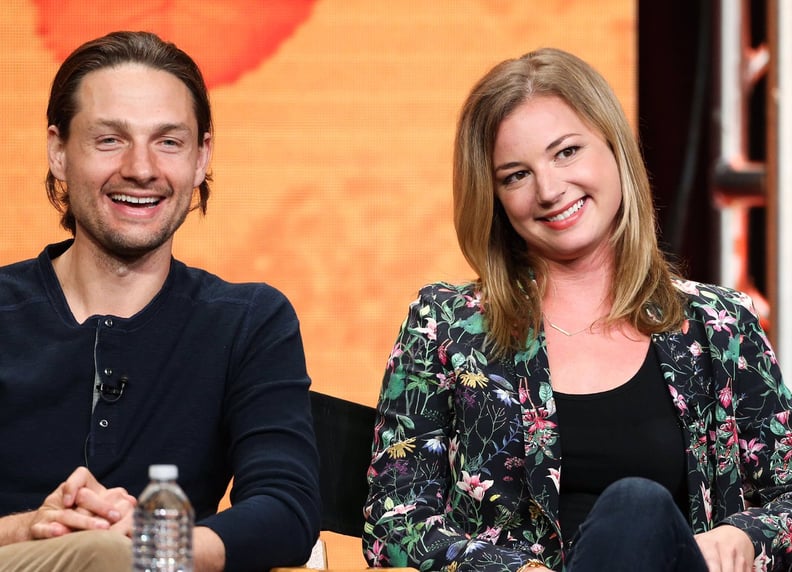 Gregory Smith on Getting His Start in Directing
"I learned so much doing Everwood, from Greg and Rina and everybody. I became very, very curious about directing and telling the story from that side of the camera." — Gregory Smith, who has gone on to direct shows like Rookie Blue, Arrow, Legends of Tomorrow, and The Flash
On the Experience as Young Actors
"I'm deeply, deeply grateful that this was one of my first working experiences . . . it was an acting masterclass for us young folk." — Emily VanCamp
"It's just being a part of something so beautiful and the wonderful relationships that I developed with these people. When I moved to Utah [to film], I mean, I was 9 years old . . . when I first went there, it was tough because my father had to stay in New York because he had his business there and I couldn't see him a lot, and it was very, very difficult. And Treat came up to me, and he said, 'Listen, I know that it's been hard. Your dad is away, and I'll make a deal with you. My family is not with me either. So if you promise to be my temporary daughter, I'll be your temporary father.' And that bond has stayed ever since." — Vivien Cardone