Apparate Into the Wizarding World With These Fantastic Beasts Costume Ideas
As the newest addition to the Harry Potter universe, Fantastic Beasts and Where to Find Them has us in a tizzy. The sequel is in its way, and we have a feeling Potter fanatics are going to want to get ahead of the trend and channel the new cast of characters for Halloween.
01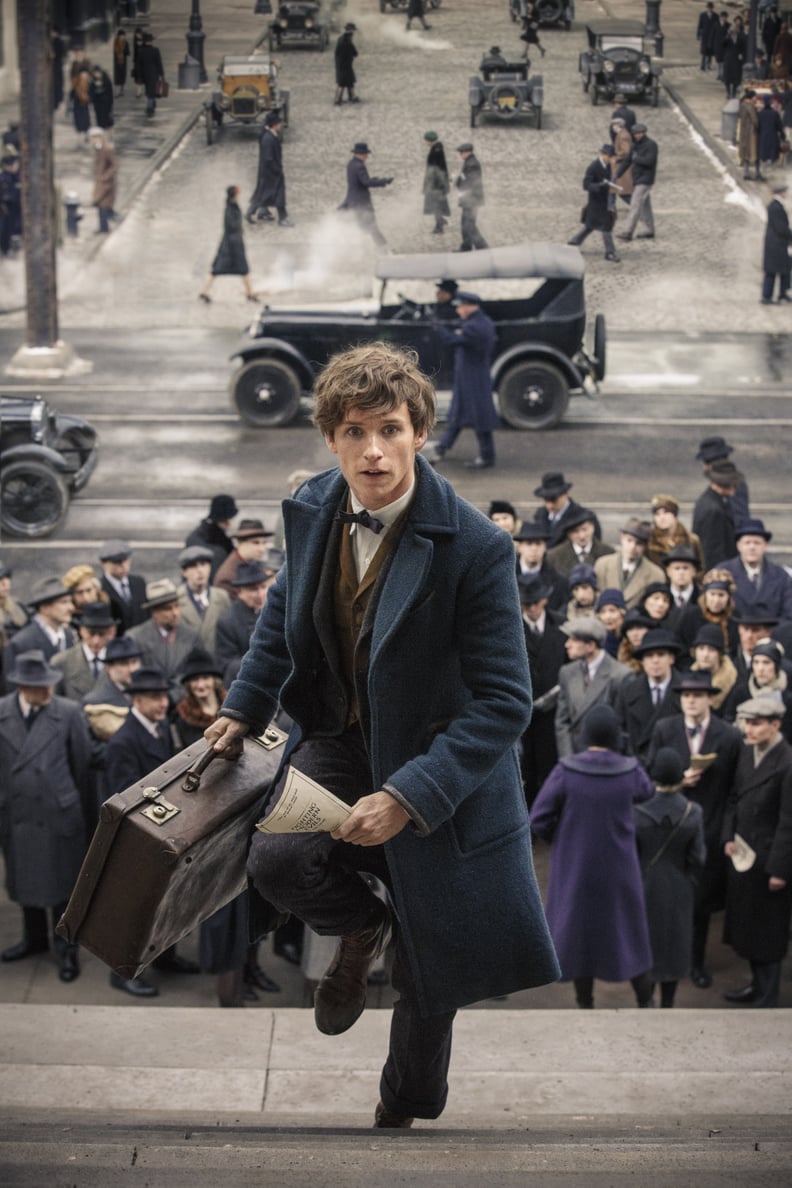 Newt Scamander
What to wear: The magic here is in the accessories. To really get that Scamander vibe, you want a stunning blue trench coat, a cute bow tie, a wand, and an old-fashioned suitcase. Be sure to add coordinating fashion elements like that vest, formal shoes, slacks, etc.
How to act: You're a mysterious one, and you've definitely got a secret or two up your sleeve.
02
Porpentina "Tina" Goldstein
What to wear: Tina definitely dresses in line with that '20s vibe, but she's got a bit of tomboyishness to her, too. Her clothes are a bit oversize, and she covers up with a big trench coat. We're sure a wand would help set you apart as a witch, as well.
How to act: You want to protect your friends and loved ones, and you really know your way around NYC.
03
Queenie Goldstein
What to wear: From the looks of it, Queenie is a bit more feminine than her sister, Tina. Go for that classic '20s flapper vibe, complete with the drop-waist dresses and cute, curly bob. Again, a wand will help here.
How to act: Queenie brings a unique magical ability to the film: she can read minds. Be sure to act coy and flirty, but always feign knowing what others are thinking.
04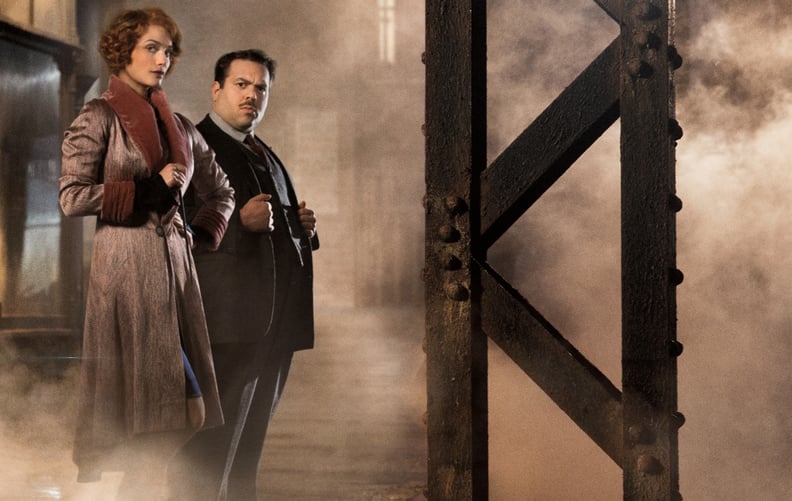 Jacob Kowalski
What to wear: This one is a bit less stylized than Newt, so all you really have to do is dress formally and more old-fashioned. Jacob is actually a "no-maj," meaning he's not a wizard (or in more common parlance, a muggle!).
How to act: Be inquisitive and mystified by all the magic your friends seem to be performing. Bring some baked goods.
05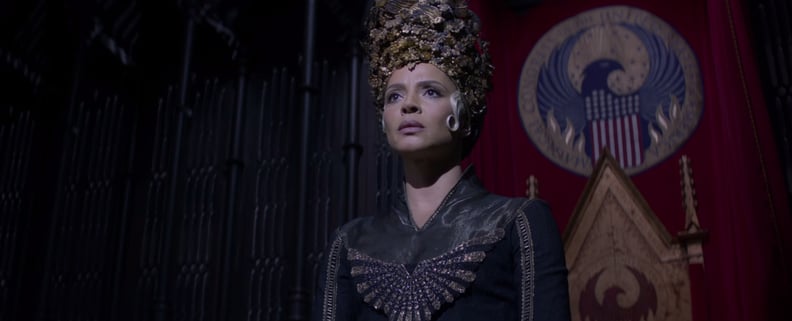 Seraphina Picquery
What to wear: As President of the Magical Congress of the United States of America, Seraphina has quite the royal-looking garb. Try to find a fancy embroidered dress or robe. Make sure you get that equally opulent headpiece, and a wand, too!
How to act: Seraphina is President, of course, so you'll have to behave with a certain regal affectation. She's also from Ilvermorny's Horned Serpent house, and her wand is said to attract dark magic. So, you know, you might want to give her a bit of a sinister edge.
06

Percival Graves
What to wear: Much like Jacob, Percival has that gentlemanly look down. Make sure to add a trench coat to make him look extra official. Plus, since he's a wizard, you can have a wand this time.
How to act: Percival isn't necessarily "evil," but he's hiding something. Be authoritarian and a bit strict. You're on a mission and you're not backing down.