Gloria Estefan and Andy Garcia Shine in New "Father of the Bride" Trailer
The "Father of the Bride" remake has all the makings of a classic feel-good romantic comedy. Starring Gloria Estefan, Andy Garcia, Adria Arjona, and Diego Boneta, the film follows Garcia as the titular overprotective father struggling with his daughter's forthcoming nuptials.
The film is a remake of a remake, following in the footsteps of a 1991 version that stars Steve Martin and Diane Keaton. That version itself is a remake of a 1950 film that stars Elizabeth Taylor. That first version is based on the book "Father of the Bride" by Edward Streeter, which was published in 1949. The newest version, which is set to premiere in June, features Garcia as a traditional Cuban American patriarch struggling to accept his daughter's fiancé, a Mexican Zen practitioner played by Boneta — as well as her more feminist approach to their relationship, which includes proposing to her husband-to-be. Garcia also struggles with his relationship with his wife, played by legendary musician Estefan, who is fed up with therapy and wants a divorce. The combination of stress from the divorce and the upcoming wedding, not made any easier by a terrifyingly upbeat wedding planner played by Chloe Fineman, is sure to make for a movie full of twists, turns, hysterical mishaps, and love.
The film differs from previous versions in several ways. It features a little sister instead of a little brother, and instead of starring a well-off white family like the past two versions, it centers a large Cuban American family. "There was both an honor and an obligation to deliver a story that's within the Latin cultures, in this case, the Cuban and the Mexican, trying to relate to one another," Garcia told Entertainment Weekly of the change. "There's an obligation to do it right, represent it without stereotypes, in a way that, although it's culturally specific, its themes are universal." As with all the films, it's ultimately a story about family ties and learning to let go.
Fortunately, Garcia and Estefan already had a built-in bond prior to the film. "She is the most extraordinary lady," Garcia told ET Canada of Estefan. "She is an extraordinary artist, you know, self-made. Her and Emilio [Estefan], I admire them tremendously." As for Estefan, her close friendship with Garcia gave her some pause. "The thing I fretted about the most was that I had to kiss Andy because he is my friend and his wife is my friend," she told People. "I've never kissed another man in the last 46 years or 47 of my life," she explained. "But you know it wasn't me kissing him. It was Ingrid, his wife in the movie, and it all felt very natural, and it was great."
Ahead, watch the first official trailer and learn about the "Father of the Bride" premiere date, cast, plot, and more.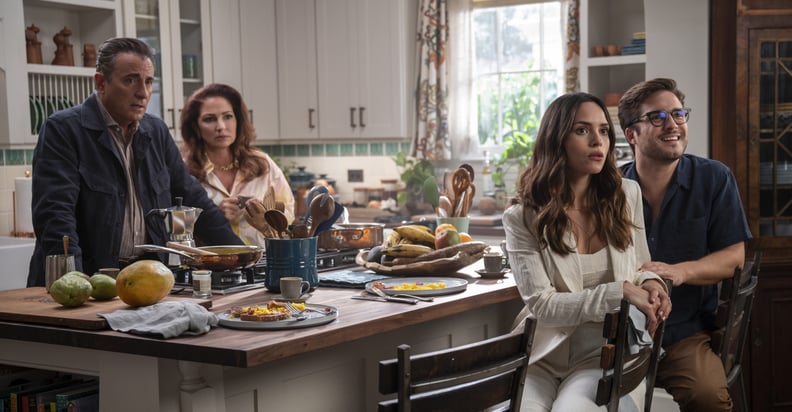 "Father of the Bride" Plot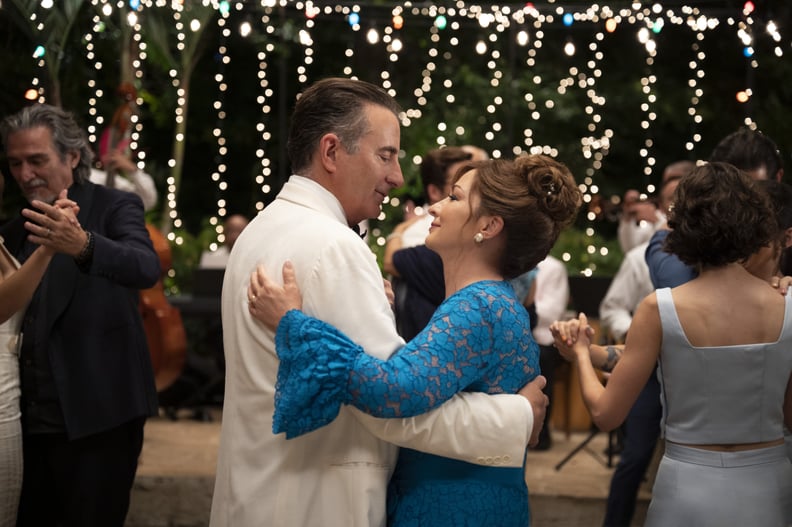 "Father of the Bride" Cast
"Father of the Bride" Trailer