20 Filipino Movies to Add to Your Watch List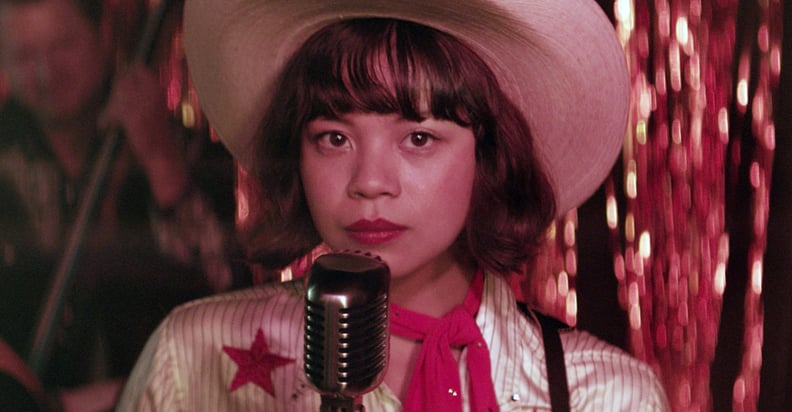 NA
When you're looking to fully immerse yourself in a country's culture, nothing beats a trip to meet the people, taste the food, and take in the sites. But if a trip around the world is not quite in your budget just yet, we've got the next best thing: movies. Movies can offer up a glimpse into the lives of people halfway around the globe, exposing you to the language, food, culture, and traditions you may not otherwise know about.
In honor of Phillipino Heritage month, we've rounded up 20 quintessential Filipino movies you won't be able to get enough of. From wildly popular romantic comedies like "Hello, Love, Goodbye", and "Exes Baggage" to heart-stopping action films like "Maria" and "Heneral Luna", there's a Filipino movie to satisfy all of your binge-watching needs. So order up some lumpia, get cozy, and get ready to get immersed in the Philipines—even if only through a screen.
"Hello, Love, Goodbye"
If you're not sure where to start your Filipino film festival, why not begin with the highest-grossing Philippine film of all time? This romantic comedy follows the love story of Joy Fabregas (Kathryn Bernardo), an overseas Filipino worker, and Ethan Del Rosario (Alden Richards), a bartender, as they try to balance their respective careers and love lives in Hong Kong.
"Easter Sunday"
In "Easter Sunday," a struggling actor (played by Jo Koy) best known for his beer commercials is down on his luck, especially after a recent sitcom audition ended with the creators typecasting him into a role ryfe with Filipino stereotypes. To make up for missing his son's important school meeting to attend his audition, he decides to bring him to visit his bickering, yet lovable, extended family for Easter Sunday in this light-hearted ode to Filipino-American families.
"Eerie"
A chilling and gruesome suicide shocks the students and faculty at an all-girls Catholic school, prompting a clairvoyant guidance counselor called Pat Consolacion (Bea Alonzo) to use her gifts to uncover the horrifying secrets of the school. Fans of "The Sixth Sense" will love this thrilling scary movie.
"Yellow Rose"
Undocumented Filipina immigrant Rose Garcia (Eva Noblezada) has big dreams of leaving her small town and pursuing a career in country music in the U.S. Garcia must push her dreams to the side after her mother is taken into custody by Immigration and Customs Enforcement and the aspiring singer is forced to flee.
"Maria"
Maria (Cristine Reyes) is living a quiet, happy, and seemingly perfect life with her husband and daughter. But she has secrets: she's a former assassin. When her old partner-in-crime reappears, awakening the killer instincts of her past life, Maria is forced to fight the demons of her past to protect her new life.
"Love Is Colorblind"
Cara (Belle Mariano) returns to the Philippines to find her best friend (and crush) Ino (Donny Pangilinan) suffering after a tragic accident takes his mother's life and leaves him colorblind. Cara is determined to bring color back into Ino's life and helps him rediscover his love for the arts, and Ino may discover his love for Cara in the process.
"Heaven's Waiting"
While most of the movies on this list focus on young adults, "Heaven's Waiting" turns its storytelling to the older generation. Ex-lovers Lisang (Gina Pareño) and Manolo (Eddie Garcia) cross paths in the most unexpected place: purgatory. Watch as this former couple wrestles with the impact they left on the world and figures out whether love deserves a second chance in the afterlife.
"Fan Girl"
Obsessed super-fan Jane (Charlie Dizon) meets her idol Paulo Avelino (playing a fictionalized version of himself) after she stows away in the back of his pickup truck. Jane spends an unexpected night with the superstar as her fantasy world and reality collide. Don't be surprised if you come out of this movie with emotional whiplash, as it takes unexpected turns by the time the credits roll.
"Ordinary People"
Jane (Hasmine Kilip) and Aries (Ronwaldo Martin) are teenage living in poverty, scraping by on the streets of the Phillippines with their newborn baby. The teens are forced to take desperate measures when their son is kidnapped.
"The Unmarried Wife"
Anne Victorio (Angelica Panganiban) has a seemingly picture-perfect life with her husband Geoff (Dingdong Dantes), but the perfect facade of her marriage begins to crumble when Anne becomes fed up with her husband's infidelity. After filing for an annulment, Anne becomes reacquainted with life as an unmarried woman and even finds new love, but is she ready to leave her old life behind her for good?
"Exes Baggage"
Two years after their breakup, exes Pia (Angelica Panganiban) and Nix Cabangon (Carlo Aquino) unexpectedly reunite for an evening and become reacquainted, reexamining the baggage, insecurities, and mistakes that led to their split. The feelings of the past come rushing back as the ex-lovers grapple with the reality of the present.
"The Fabulous Filipino Brothers"
Follow the four Abastas brothers, played by real-life siblings Derek, Dante, Darion, and Dionysio Basco, from northern California to the Phillippines as proof nothing can weaken the bonds of family. Watch as the brothers confront love, identity, and culture, as they prepare for, attend, and recover from a family wedding.

"My Ex And Whys"
Leading man Gio (Enrique Gil) claims his womanizing days are behind him, and he's willing to do anything to prove it to his ex-girlfriend Cali (Liza Soberano). However, Cali has a few tests up her sleeve and isn't going to let Gio off the hook easily.
"Isa Pa with Feelings"
Aspiring young architect Mara Navarro (Maine Mendoza) strikes up a friendship with her deaf-mute neighbor Gali Pastrano (Carlo Aquino). Their feelings grow deeper as they spend more time together, but they grapple with how they'll progress because of their communication struggles.
"The Hows Of Us"
This heart-tugging film chronicles the ups and downs of a young couple Primo (Daniel Padilla), an aspiring musician, and George (Kathryn Bernardo), a medical student, who long to grow old together. They've got their whole lives planned out, from their future 65-inch TV to their six kids, but will their deep feelings for each other be able to withstand the hurdles of a long-term relationship?
"Born Beautiful"
After the devastating death of her best friend Trisha (Paolo Ballesteros), a transgender woman named Barbs Cordero (Martin del Rosario) attempts to embark on a new life as a straight man. Barbs' new life collides with the past as she reckons with love and identity.

"Four Sisters and a Wedding"
Four sisters band together to try and convince their baby brother to call off his wedding to his new fiance. But their efforts to shut down his big day forces the siblings to take a look inward, confronting feelings and family issues of the past as their family reunites.
"Beauty and the Bestie"
Special agent Emman (Coco Martin) enlists the help of his former best friend Erika (Vice Ganda) to impersonate a beauty pageant contestant that has been kidnapped while they search for the real victim.
"The Panti Sisters"
Three brothers who were kicked out of their house by their homophobic father for being gay are invited back home to entertain a once-in-a-lifetime proposition: each must produce an heir if they want a cut of their dying father's 300 million peso fortune. Hijinx ensues as the siblings attempt to produce an heir in this poignant comedy.
"Heneral Luna"
This historical biopic film chronicles the life of Philippine Republic Medal recipient General Antonio Luna's fight for freedom in the Philippine-American war as the leader of the Philippine Revolutionary Army. In his quest to claim independence, General Luna battles unexpected enemies. While Luna's fiery temper drew criticism in his lifetime, he is widely admired and considered one of the most consequential generals of his time, and this movie may help you understand why.