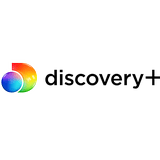 We've partnered with discovery+ to introduce you to a new way to stream what you love. This brand-new streaming service launching Jan. 4 features more than 55,000 episodes of 2,500 of your favorite shows, with more launching all the time.
No shade to popcorn, but there are definitely a few more exciting foods to pair with your TV marathon. Next time you settle in for a night of binge-watching, kick the evening up a notch with food and beverages tailored to the show you're watching.
For a little inspiration, we've curated some tasty food pairings for a few of the most exciting new shows coming to discovery+. This new streaming service launches on Jan. 4 with more than 55,000 episodes and 2,500 shows from HGTV, Food Network, TLC, ID, Animal Planet, Discovery Channel, and more. That means you probably have a lot of streaming to do — get started with these five food and TV pairings.