On My Block Spinoff Freeridge: Trailer, Release Date, Cast
Meet "Freeridge"'s New Core 4 in the Final Trailer For the "On My Block" Spinoff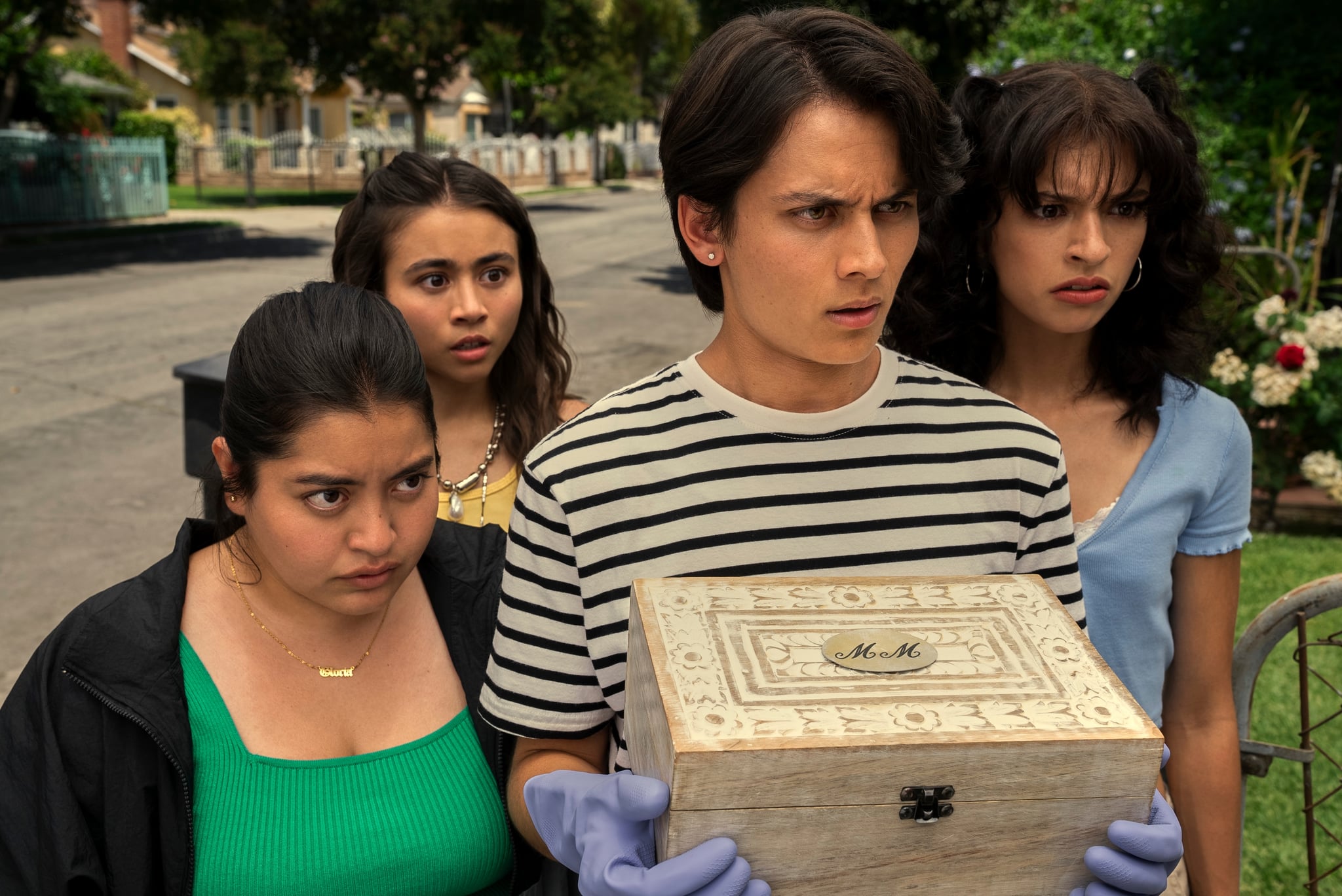 If you're an "On My Block" fan and thought the show's fourth and final season was the last you'd see of the California town the coming-of-age series is set in, we have good news: Netflix's straight-to-series "On My Block" spinoff, "Freeridge," is finally here.
"Freeridge," which premiered its first season on Feb. 2, features a cast full of fresh faces to fill the void "On My Block" quartet Monse (Sierra Capri), Ruby (Jason Genao), Jamal (Brett Gray), and Cesar (Diego Tinoco) left behind. Although the spinoff is named after the fictitious town "On My Block" took place in, "Freeridge" explores an unseen side of the inner-city neighborhood with our new core four — Gloria (Keyla Monterroso Mejia), Ines (Bryana Salaz), Cam (Tenzing Norgay Trainor), and Demi (Ciara Riley Wilson).
On Jan. 6, Netflix released the first trailer for the series. In it, the gang are convinced that they've unleashed a curse on themselves and have to work together to end it — which is much, much harder than any of them anticipate. On Feb. 2, the day of "Freeridge"'s premiere, Netflix released a final trailer that gives more insight into the core four's dynamic, like Gloria and Inez's love-hate sisterly bond, Gloria's burgeoning feelings for Rusty, and Cam and Demi's love triangle with Andre.
"Fans should know that the new core four of Freeridge don't step into the shoes of our original crew," "Freeridge" cocreator and showrunner Lauren Iungerich told Netflix's Tudum. "They step into their own shoes, right alongside the legacy of the kids who came before them. Through the lens of this new group of friends, we'll see Freeridge as we know it and also explore a Freeridge we haven't seen before. Where 'On My Block' was driven by the boys, 'Freeridge' is being driven by the girls."
Coming over from the original "On My Block" team are cocreators Iungerich, Eddie Gonzalez, and Jeremy Haft. Alongside that team are "On My Block" writers Jamie Uyeshiro and Jamie Dooner. Iungerich serves as showrunner of the new series while Gonzalez, Haft, Uyeshiro, and Dooner are all executive producers.
"On My Block" followed Monse, Jamal, Ruby, and Cesar as they navigated friendship and teenage growing pains in their South Central Los Angeles neighborhood and high school. The single-cam show touched on deeper themes like race dynamics, death, violence, and PTSD throughout its four seasons.
"Freeridge" will also address similar topics and storylines. With a good portion of the original minds behind "On My Block" at the helm of this new show, it's evident that the tone and comedy will remain the same in "Freeridge." But one thing's for sure: Netflix promises that the spinoff will follow yet another "unforgettable adventure to be had."
Read ahead for everything we know about "Freeridge" so far and to watch the trailer.
— Additional reporting by Njera Perkins
"Freeridge" Trailer #2
"Freeridge" Trailer #1
"Freeridge" Season 1 Cast
In addition to Mejia, Salaz, Trainor, and Wilson, "Freeridge" also stars "On My Block" alums Paula Garcés, Eric Gutierrez, Eme Ikwuakor, and Raushanah Simmons, who are reprising their respective roles. Peggy Blow, best known for playing Abuelita in "On My Block" (who died in season four), also joins the spinoff in a new, mysterious series regular role. Michael Soloman, Zaire Adams, and J.R. Villarreal also join the young cast.
"Freeridge" Season 1 Release Date
The spinoff premiered on Netflix on Feb. 2.
"Freeridge" Season 1 First-Look Photos