Everything We Know So Far About "Ginny & Georgia" Season 2
Netflix's mother-daughter dramedy "Ginny & Georgia" is officially returning for a second season! In April 2021, the cast — including Brianne Howey, Antonia Gentry, Felix Mallard, and Sara Waisglass — announced the show's season two renewal in a sweet video on YouTube. "We are so appreciative of the incredible response and love you all have shown 'Ginny & Georgia,'" showrunner/executive producer Debra J. Fisher and creator/executive producer Sarah Lampert said in a joint statement. "We're especially grateful to Brianne and Toni, who set the highest bar every step of the way. We can't wait to return to Wellsbury for Season 2."
The show made some big waves — some not so good — with its first season in February 2021. While viewers initially drew some comparisons to "Gilmore Girls," the show eventually takes off in a very different direction from that classic drama. In its first week on Netflix, it quickly rose to nab the top spot on the streamer's daily rankings. The new season will feature 10 new 60-minute episodes and will likely pick up after season one's big cliffhanger. At the end of season one, teenage Ginny decides to run away, along with her little brother, Austin, while Georgia's shady past threatens to derail her fresh start and her relationship with Mayor Paul Randolph.
On Dec. 1, Netflix released some new stills from the second season, as well as a teaser that showcases Georgia's reaction as she realizes her daughter knows what she's done. "That moment is one of the most powerful moments for Georgia," Fisher said, per Tudum. "Typically, she's all that Southern charm and warmth on the outside and hiding her true darker self from everyone, especially Ginny. Georgia discovering the wolfsbane in the fireplace reveals one of her darkest secrets. Ginny now knows the truth — that she's a murderer." One thing is for sure: it sounds like we're in for another wild ride.
Ahead, check out first-look images from the show and learn what we know about the cast, release date, and more.
01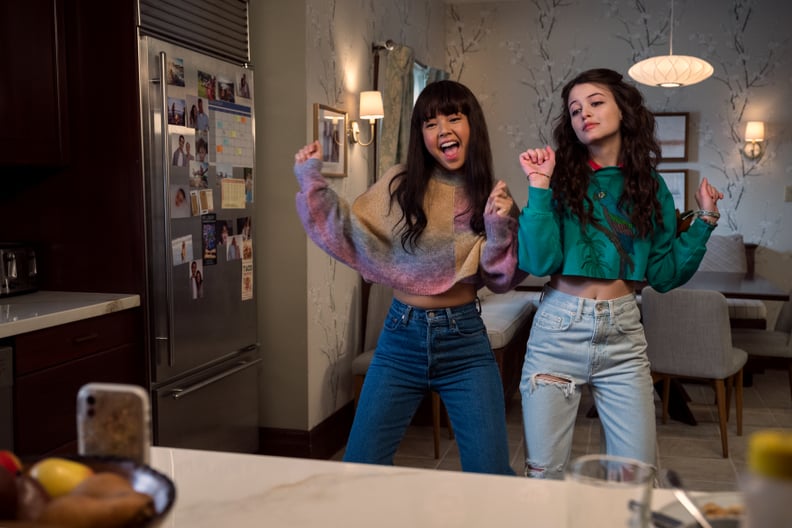 "Ginny & Georgia" Season 2 Plot
According to Gentry, "the stakes are much higher now" in season two. In November 2021, she told Seventeen, "I think fans will be in for a lot of wonderful tension, a lot of building up to climax, and a couple of interesting characters will be revealed. I can't say a lot about it right now, but I can't wait for us to go back filming, which is very, very soon. I'm just really ready. I miss all my castmates."
Lampert previously told Oprah Daily that there's still so much more of Ginny and Georgia's relationship to explore. "The relationship between Ginny and Georgia is the third character in the show," Lampert said. "It lives on its own. It's constantly changing and evolving. There are so many scenes where the two of them are communicating with each other over everyone's head. They're intrinsically wound."
She continued, "Ginny is going through the world in a different way than Ginny is and Georgia can't ever grasp that. In the same way, Ginny can't understand the trauma and sacrifices Georgia went through to get Ginny to Wellsbury. There's a lot of room for them to hurt each other's feelings with what they can't understand about each other."
02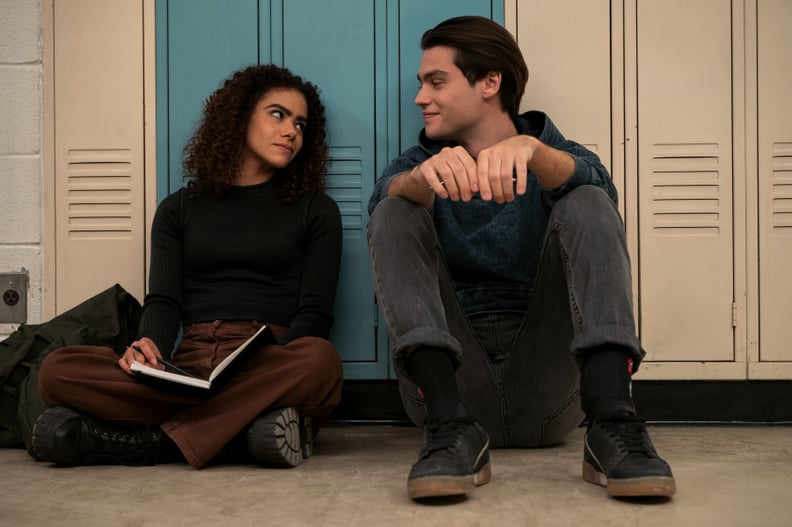 "Ginny & Georgia" Season 2 Cast
Gentry and Howey will both be returning for the second installment, as well as Diesel La Torraca, who plays Ginny's little brother, Austin. According to IMDb, Jennifer Robertson (Ellen Baker), Mallard (Marcus Baker), Waisglass (Maxine Baker), Scott Porter (Mayor Paul Randolph), Raymond Ablack (Joe), Mason Temple (Hunter Chen), Chelsea Clark (Norah), Alex Mallari Jr. (PI Gabriel Cordova), and Nathan Mitchell (Zion Miller) will all be returning as well.
Joining them is "Locke & Key" star Aaron Ashmore, who has signed on as Gil Timmins, Georgia's ex and Austin's father, Deadline reported in January.
03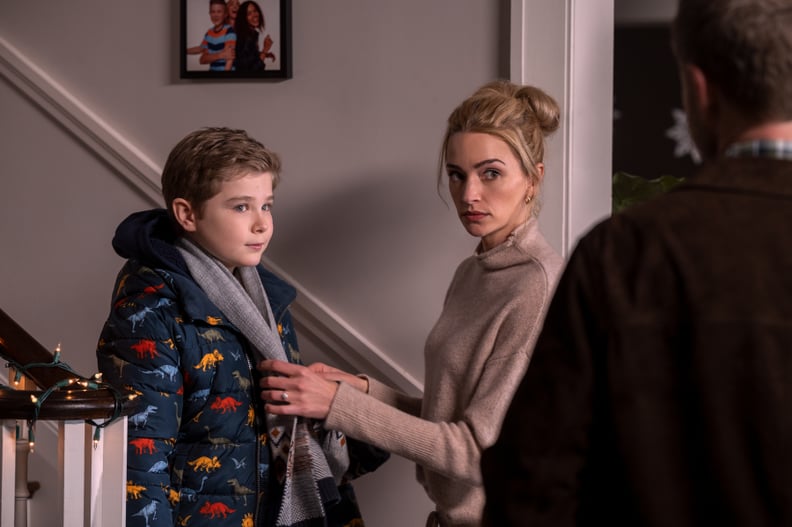 "Ginny & Georgia" Season 2 Release Date
The second season will premiere on Netflix on Jan. 5.
04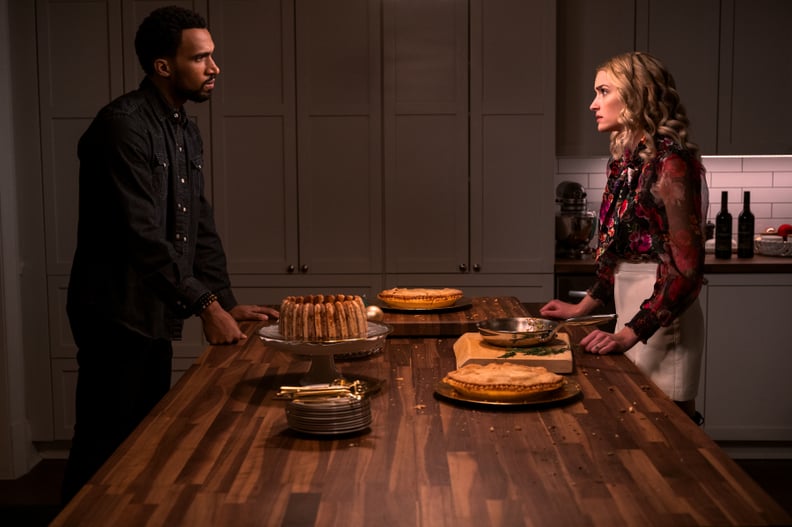 More "Ginny & Georgia" Season 2 First Look Photos