How Gisselle Bances Established the First Latinx Network at iHeartMedia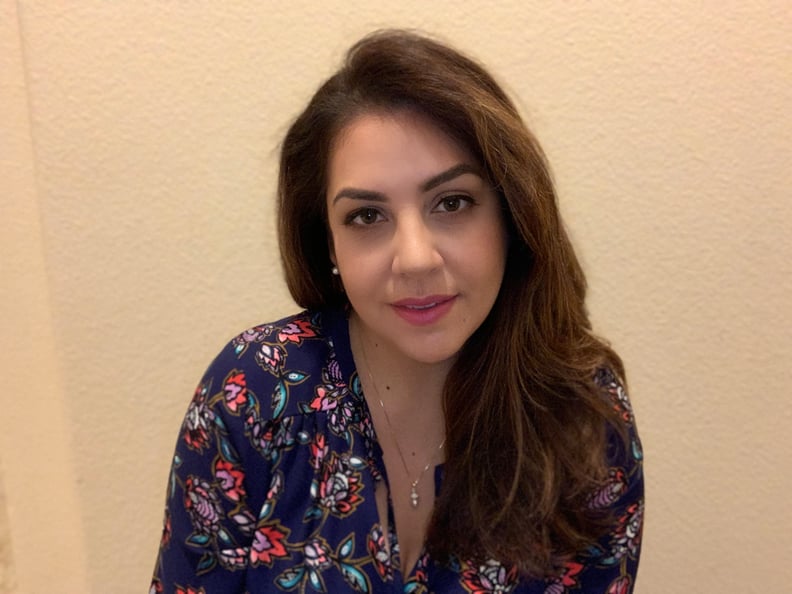 iHeartMedia
iHeartMedia
Even though Latinxs make up 19% of the US population, according to a 2021 study from the Pew Research Center, we are continuously underrepresented in the media, which comes with its misinterpretations of our culture. Nevertheless, we are a passionate group of storytellers, and one Latina is making strides in the podcast world to ensure that our stories are told right.
POPSUGAR met with Giselle Bances, SVP of iHeartMedia's My Cultura Podcast Network, a podcast network from iHeartRadio that houses more than 60 original Latinx shows. Similar to the changes we're seeing in the music industry with the popularization of Latin music and reggaeton, in particular, Latinx communities are also significantly impacting and changing the podcasting landscape.
"Latinos are the fastest growing audience in podcasting, so this is the perfect time for us to bring these stories to life."
"Latinos are the fastest growing audience in podcasting, so this is the perfect time for us to bring these stories to life," Bances says. To understand her mission, let's look back on how a San Fernando Valley girl with Peruvian roots helped create, promote, and elevate Latinx voices. At the start of her career, Bances had dreams of presenting the news in an unheard-of approach. "I wanted to be the first news reporter that told you your news in Spanglish," said Bances. Although that dream has yet to come to fruition, she reflects on her love for entertainment, news, pop culture, music, and movies.
As a journalism student from California State University, Bances got her first job at local news station, KTLA. "I learned that I really loved to write and to produce content [and] that I didn't necessarily need to be in front of the camera to do that," she says. "All the magic really happened behind the scenes." But with no connection to the media or news world, it wasn't easy getting her foot in the door. For Latinxs who are starting out or looking to pursue careers in the entertainment industry, Bances recommends tapping into resources like going on LinkedIn and finding the person who has your dream job and reaching out with an email.
"Tell them how passionate you are about things, and what you want to do if they have any advice. I feel like 100 percent of the time they will respond to you," she says while admitting that she's done this herself." I emailed my favorite entertainment reporter and told her about my favorite celebrity at the time, Tom Cruise. She responded to me, invited me to the premiere of "Vanilla Sky," and I got to meet him. She helped me find an internship, and I owe her so much."
Bances then became part of the Mundos team at NBCUniversal Telemundo Enterprises. After learning how to conduct interviews and prepare for the red carpet, she interviewed stars like Daddy Yankee during the peak of the reggaeton era. Her live entertainment work consisted of interviews and video packages, which then catapulted her to focus on digital video at E! News.
For the next 10 years, as the head of Digital Production at E! News, she was able to create a multitude of shows featuring bilingual content. But it wasn't until she reached Yahoo! in 2017 that her passion for Latinx actors and Latinx content strengthened. "I just wanted to do stories about our culture [and] our community, and at Yahoo!, they allowed me to do that," she says. "I was able to launch their first bilingual video series, [Yahoo Entertainment's] La Lista."
In 2020, Bances spoke with John Leguizamo about the Emmys not having a Latinx nominee that year. "John Leguizamo was always so passionate about what he talks about, but he gave such a great response about how we're just not represented. That lit up so much in me," she says. "When this opportunity [with] iHeart came, this was exactly where I wanted to be: representing Latinos and creating a platform where our stories can be told and everyone can listen to them."
Within iHeartMedia, My Cultura features stories from Latinx creators such as Eva Longoria, Wilmer Valderrama, Roselyn Sanchez, and Amara La Negra. The Latinx network ranges with stories from a Trans Latina woman looking for love (Crumbs) to an American Latino who is "too white" for their native land (Life as a Gringo). For the history buffs, there are shows like, "Out of the Shadows," which dives into the Reagan Reform act that gave immigrants a chance at citizenship. There is literally a podcast for everyone. In addition to interviewing many of these Latinx hosts in the past and writing stories about them, Bances has over the years learned how to best choose her subjects.
"I also knew who was going to be a good storyteller and knew who was going to have that right voice," she says. Making sure to incorporate the most authentic Latinx stories for podcasts, Bances is also aware that not every Latinx is fluent in Spanish. She grew up watching telenovelas with her family, which is why having a podcast that touches on that genre for My Cultura seemed like a good fit. My Cultura's "Princess of South Beach," features episodes in both English and Spanish.
"If you don't speak Spanish, that's totally fine. You're welcome, not all Latinos speak Spanish."
"It takes the sort of over-the-top dramatic telenovela aspects infused with some comedy and brings some great talent," Bances states, "We're trying to create that generational experience, so we offer it in both languages." Bances's main goal is to speak to the culture of Latinxs, without making Spanish a requirement. "If you don't speak Spanish, that's totally fine. You're welcome, not all Latinos speak Spanish . . . that shouldn't determine how Latino you are." Through her collaborations and partnerships at iHeart, she is able to create content for everyone, not just Latinxs. Some shows include stories from past generations to educate audiences on a part of history you can't find in most textbooks.
"Sisters of the Underground" highlights, as described by Bances, "the story of the Mirabal sisters, which is not taught in history class. It is in English because it's an important story we want everyone to listen to." My Cultura is also ready for its World Cup fans. Partnering with Exile Content Studio, the 12-episode series, "The Best Soccer Podcast in the World," highlights some of the most iconic moments in its 92-year-old competition. With executive producer and host Nando Vila, the episodes are available in Spanish and English with new releases on Tuesdays until Jan. 31.
One of the key components to crafting these projects is trust. Although Bances did not come from a podcasting background, she was given the opportunity to showcase her storytelling and talent-seeking skills to iHeartMedia. Will Pearson, President of iHeartPodcasts and Chief Operating Officer of iHeart Podcast Network, believed in Bances' abilities, and as told by Bances, believes that she is a good storyteller who is more than ready for the task.
With this, she has been able to launch iHeart's first Latino podcast network, and she hopes to keep creating amazing content and ensure a safe environment for other storytellers to produce their own works of art.
But being placed in a box labeled "Latinx" is not good enough. Not all Latinxs are the same. Bances does not believe she is an expert in other Latinx communities that are not her own, but rather she is promoting a space for them to come and share their own experiences. "It's our responsibility to hold the door and make sure other people have seats," she says. "We can't represent every Latino, that's way too much pressure. I only know my experience, but I can't speak for every Latina."
Her tenacity and passion for promoting the mixture that is Latinidad has not gone unnoticed. Bances's mission is to share and maintain quality content in English, Spanish, and Spanglish not just for Latinxs, but for everyone. "I'm so proud that iHeart has supported us so much in creating this incredible network where we get to tell some awesome stories. We get to celebrate our culture. We get to celebrate our voices."