Gretel & Hansel Puts a Horrifying New Spin on a Classic Tale — Watch the Official Trailer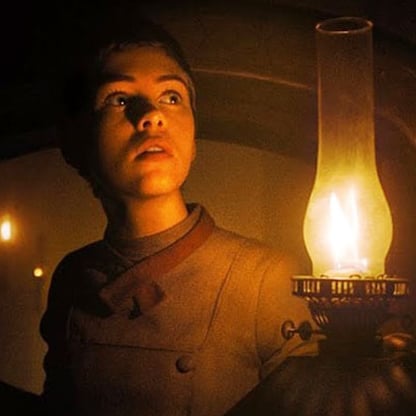 Despite already battling Pennywise, It star Sophia Lillis has a new, equally monstrous evil being fond of chowing down on children to contend with in the trailer for Gretel and Hansel, which appears to be a horrifying twist on the classic tale.
Like in the original "grim" fairy tale, Lillis plays Gretel, who leads her younger brother (Samuel Leakey) into the woods in search of food and work when the pair become desperate. Unfortunately, their journey brings them straight into the ominous home of a witch named Holda (Alice Krige), who seems intent on having them for dinner (or something equally freaky).
With echoes of 2015's The Witch, the horror film from director Oz Perkins (The Blackcoat's Daughter) is already primed to take up real estate in our nightmares. Watch the trailer above before Gretel and Hansel wanders into theaters on Jan. 31.