Harley Quinn Is Getting Her Own Cartoon This Fall — Here's What We Know So Far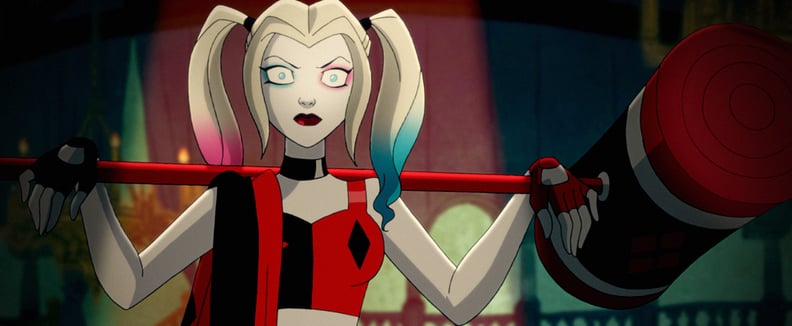 DC Universe
The Batman universe has had so many versions on both the silver and small screens, but there's one Batman character who has always helped create the Gotham-verse without actually coming to the forefront — Harley Quinn. But now she's getting her moment. In a few short months, Kaley Cuoco is lending her golden pipes to a new animated version of villainess Harley Quinn for the eponymous DC Universe show, and from what we've seen so far, it's going to be a wild ride. Here are five need-to-know facts about the new series, which premieres this coming October on DC Universe, DC's streaming service.
01
This Cartoon Is Not For Kids
While this is a cartoon, it is definitely not for children. There are adult themes, violence, and some very strong language — but it turns out Harley Quinn and her cohorts do have a line you can't cross in that regard.
"A certain villain, voiced by Tony Hale, is ousted from the Legion of Doom because using the C-word is not their brand of evil," revealed producer Patrick Schumacker, adding later that they're proud of the fact that this is "the first ever adult, hard TV-MA animated comedy set in the world of superheroes/supervillains."
02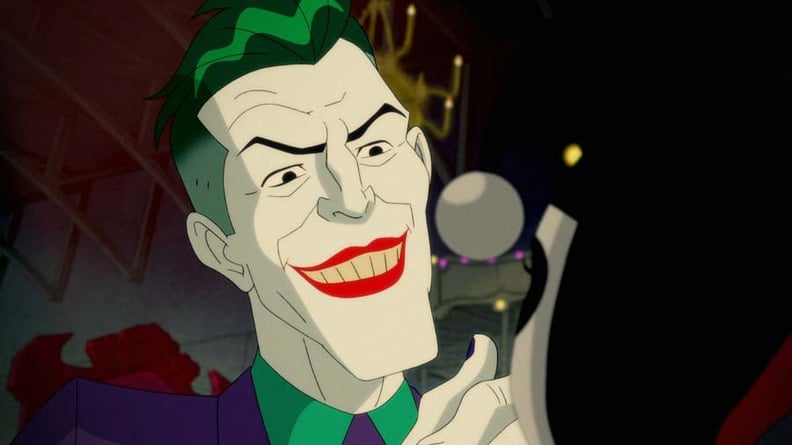 The Joker-Harley Dysfunction
Fans of the comic books are aware that Harley Quinn and the Joker have a dark, twisted history. In today's era of #MeToo and wanting to craft stories about women's agency, rather than using their abuse as a plot device, the animated series has a tricky needle to thread in that regard, but it's not something they're shying away from.
"That is something that we felt we needed to address in the show," producer Justin Halpern told POPSUGAR. "The idea was that we've all been in relationships with someone that we felt maybe wasn't right for us all the way to someone that was toxic for us, and how you extricate yourself from that is really what this show is about. How do you get out of that kind of relationship and then figure out what am I going to do now that I'm out of it? What do I want? I've been living someone else's life for a really long time. So that is something we really wanted to tackle, we didn't want to shy away from it."
Actor Alan Tudyk, who voices the Joker, added that the relationship is even more complex than a simple dysfunctional romance because the Joker essentially created the show's heroine.
"He made her, also, so there's that whole dynamic to it. The Joker made Harley, he created her as a villain from the doctor," said Tudyk. "He pushed her into some acid — as you do. [laughs] So there's that extra level."
Cuoco added, "Harley's iconic. She's a badass and she is a female empowerment to a T. Leaving this guy, leaving Joker, then falling back in — this is a real relationship, this stuff happens in real life. So she's just a badass and she always has been and she always will be and she just dances to the beat of her own drum."
03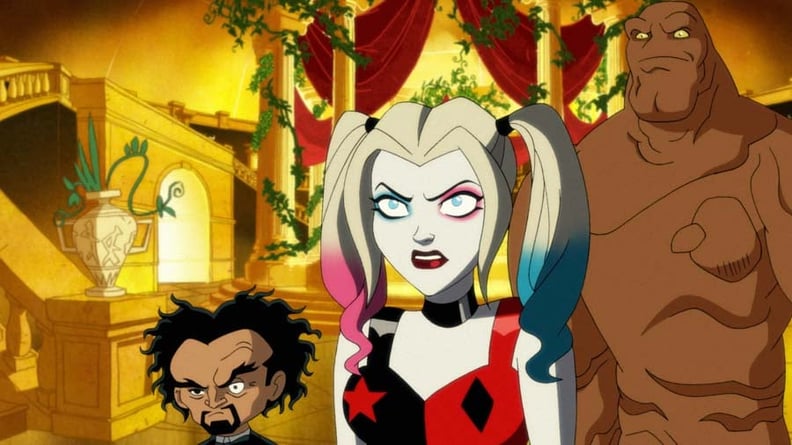 Keeping Harley Likable (Enough)
Harley is usually a villain in the DC universe, which could be tricky when she's suddenly the heroine of her own show. But the producers say that Harley is operating by her own moral compass so they aren't worried that the audience will start rooting against her.
"The nice thing is that most of the time she's going up against other villains that are worse than her, so I think we can root for her in that way," said Halpern. "She is a killer, but generally we've built in that those dying at her hands deserve it, clearly."
He added, "She has her own moral compass that's just way more skewed than what most of us would think was correct. But we did try to make sure — what is Harley's moral compass? Would this violate it? Would it not? Those were always questions we were asking in the writers' room."
04
A Brighter, Shinier Gotham
So many Batman adaptations are darkness heaped upon darkness. But Harley is such a humorous, bombastic character that the show is going to be just as bright and manic as she is. Plus, just like Harley enjoys poking fun at DC superheroes, the show does so as well.
"From the get-go, the pitch was this show is from Harley's perspective, so on one hand, Gotham is going to be a lot brighter and more technicolor because this is through her eyes," said Schumacker. "But also, the way we portray the heroes, which I think are ordinarily are lionized in the films, we can have a little fun at their expense because this is from Harley's POV. So Batman over here is a real buzzkill. Just a wet blanket. And Superman is the guy who tells dad jokes."
But actor Diedrich Bader chimed in to defend "buzzkill Batman" to say that he actually finds the superhero very sweet, which is a Batman audiences aren't accustomed to seeing.
"I love that he's the pain in the ass of the series and also the voice of conscience. He really cares about Harley Quinn, which is really sweet. I find it really lovely. He cares about her soul," said Bader.
05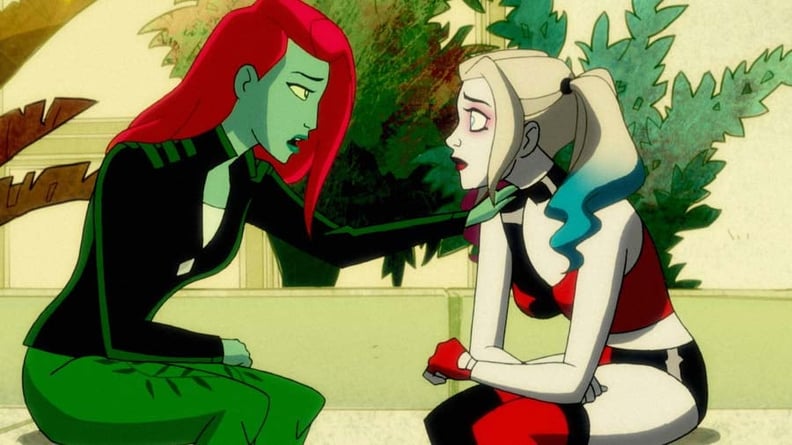 Poison Ivy Is the Voice of Reason
On the show, Lake Bell voices Poison Ivy, another iconic DC villain, who is Harley's BFF in this iteration of the characters — and weirdly, she's the one who keeps Harley so grounded, which Bell loves.
"Seeing her as the voice of reason is really fun. But also super wry, really I think in general, playing this type of comedy that's supremely irreverent and unwieldy is really fun," said Bell.
Harley Quinn will premiere October 2019 and run through early 2020.