Because It's Ridiculously Confusing, Here Is Every Movie in the Halloween Franchise
If you're confused about the Halloween franchise, you're not alone. So far, there have been 12 films, including two remakes, one film that doesn't include any characters from the rest of the installments, and three films that are totally ignored in the events of subsequent chapters. The 12th movie, "Halloween Kills," was released in 2021, and the next, "Halloween Ends," will premiere on Oct. 14. "Halloween Ends" will mark original scream queen Jamie Lee Curtis's last stand against Michael Myers, the killer who has been terrorizing her across seven movies.
Though you're sure to be terrified (just check out the trailer), we doubt anyone but Halloween superfans actually know how the whole series plays out. To get you ready for the last installment of Halloween, here's a recap of all of the films, as well as some key clarifying details about the series. Some of these movies are terrifying, some are ridiculous, and only some feature Curtis and Myers, but we promise that every Halloween installment is definitely entertaining.
How Many Halloween Movies Are There?
There are 13 Halloween movies in total, including remakes and the not-yet-released "Halloween Ends."
Halloween Movies in Chronological Order
It's difficult to list the Halloween movies in definitive chronological order, but here's what we know for sure: The first Halloween movie is the 1978 original, "Halloween," which introduces leading characters Laurie Strode and Michael Myers. "Halloween II" follows, then "Halloween 4: The Return of Michael Myers." Next comes "Halloween 5: The Revenge of Michael Myers," then "Halloween: The Curse of Michael Myers," and "Halloween H20: 20 Years Later." After that is "Halloween: Resurrection." "Halloween Kills" directly follows, and "Halloween Ends" marks the H40 trilogy's conclusion.
The chronology is complicated by Rob Zombie's two remakes, "Halloween" and "Halloween II," which take place in a separate timeline from the aforementioned movies. Finally, "Halloween III: Season of the Witch" — the franchise's solo attempt at making a Halloween anthology series — takes place in a different universe and doesn't connect to the rest of the franchise at all, so it also doesn't fit into the timeline.
Ahead, take a closer look at all the Halloween movies over the years in order of theatrical release.
— Additional reporting by Kalyn Womack
01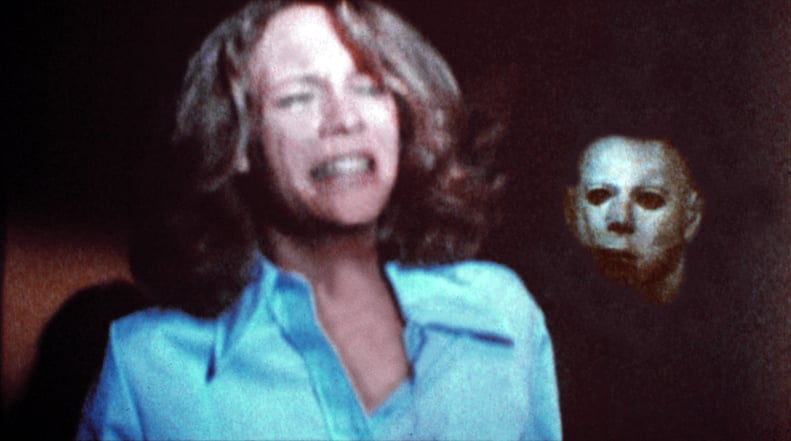 "Halloween" (1978)
Written and directed by John Carpenter and Debra Hill, the slasher film that began the Halloween franchise starred then-unknown actor Curtis as high school student Laurie Strode and veteran actor Donald Pleasence as child psychiatrist Dr. Sam Loomis. In the movie, a young boy murders his older sister with a kitchen knife on Halloween night and is subsequently hospitalized under the care of Dr. Loomis. Fifteen years later, Michael Myers escapes with the intent to kill again, this time focusing on Laure, who — unbeknownst to her — is also Michael's sister.
Interestingly, Michael is played by two different actors: Nick Castle when he's masked and Tony Moran when he is unmasked. Despite the low budget, minimal advertising, and Carpenter's little experience, the film launched Curtis's career and nearly a dozen installments and remakes to follow.
02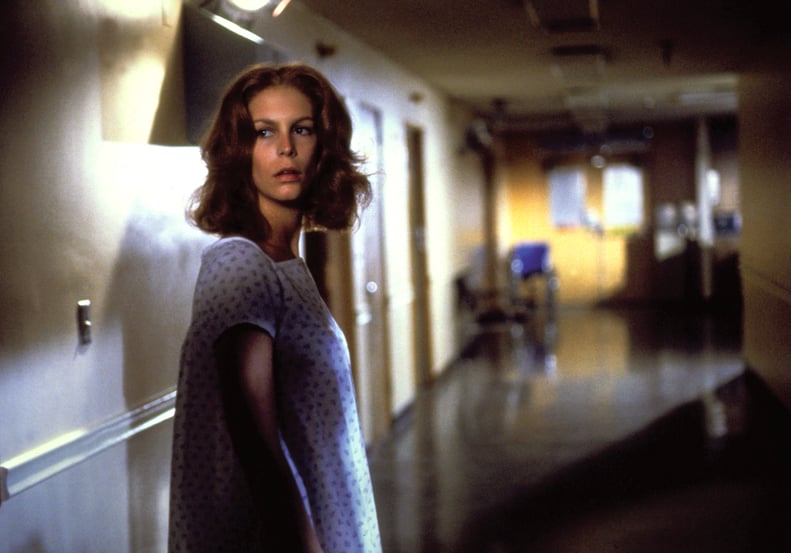 "Halloween II" (1981)
In the sequel to the original, Curtis and Pleasence reprised their roles, with Carpenter and Hill also returning to write and produce. Though Castle and Moran returned for flashback scenes, Dick Warlock took over the role of Michael.
The movie picks up where "Halloween" concludes, with Michael disappearing and his sister Laurie narrowly escaping his murderous attacks. While Laurie recovers in the hospital, Loomis continues to search for his former patient.
Originally, "Halloween II" was intended to be the last chapter of the Halloween series to revolve around Michael Myers (spoiler alert: he is seemingly killed by Laurie and Loomis in the end), but Michael would make his return again seven years later.
03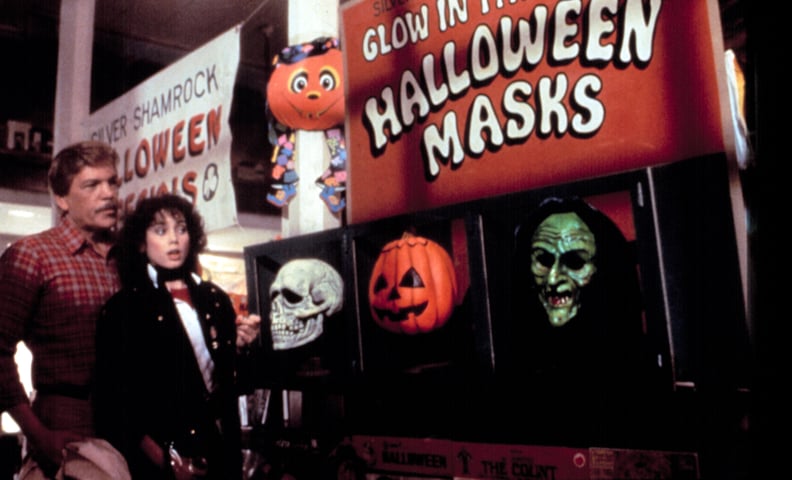 "Halloween III: Season of the Witch" (1982)
Though Carpenter and Hill wrote and produced this third installment, "Halloween III" is the only entry in the series that does not feature Michael Myers or any plot elements from the first two films. This movie instead follows Dr. Dan Challis (played by Tom Atkins) as he attempts to solve the murder of a patient in his hospital with the help of the patient's daughter.
Carpenter and Hill hoped this third movie might be the start of an anthology series, with each new chapter centered on a different Halloween-themed plot (at one point, a character can even be seen watching a trailer for the first Halloween film), but after the bad reviews and even poorer box office returns, the idea was abandoned and Michael was brought back.
04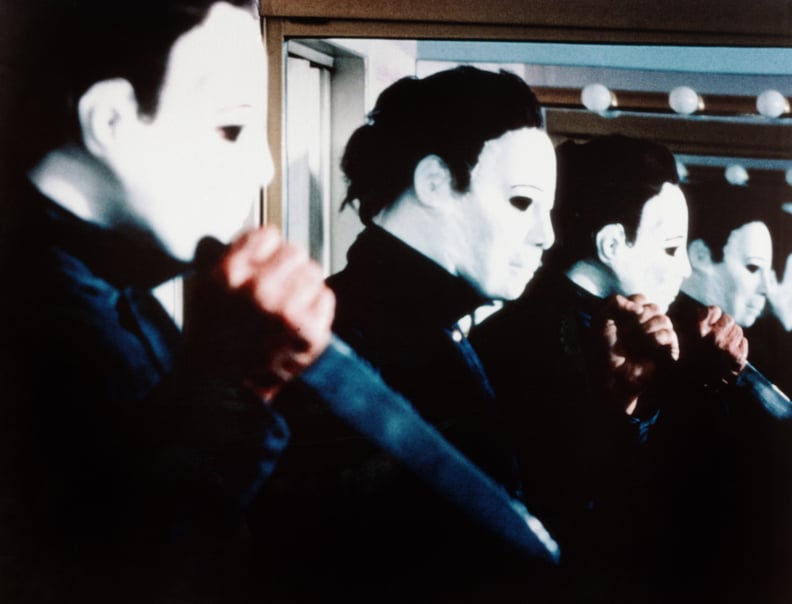 "Halloween 4: The Return of Michael Myers" (1988)
In the fourth installment, Michael Myers (now played by George P. Wilbur) wakes from a 10-year coma when he hears that Laurie has been killed in a car accident but that she is survived by her 7-year-old daughter, Jamie (played by Danielle Harris). Michael escapes from the hospital where he has been kept to hunt down his niece, while Loomis — once again played by Pleasence — tries to hunt down Michael. In the end, after she attacks her foster mother, it is learned that Jamie may be displaying the same violent tendencies as her uncle.
Curtis was originally asked to reprise her role of Laurie as well, but the rising star declined (though she would return to the franchise again later on).
05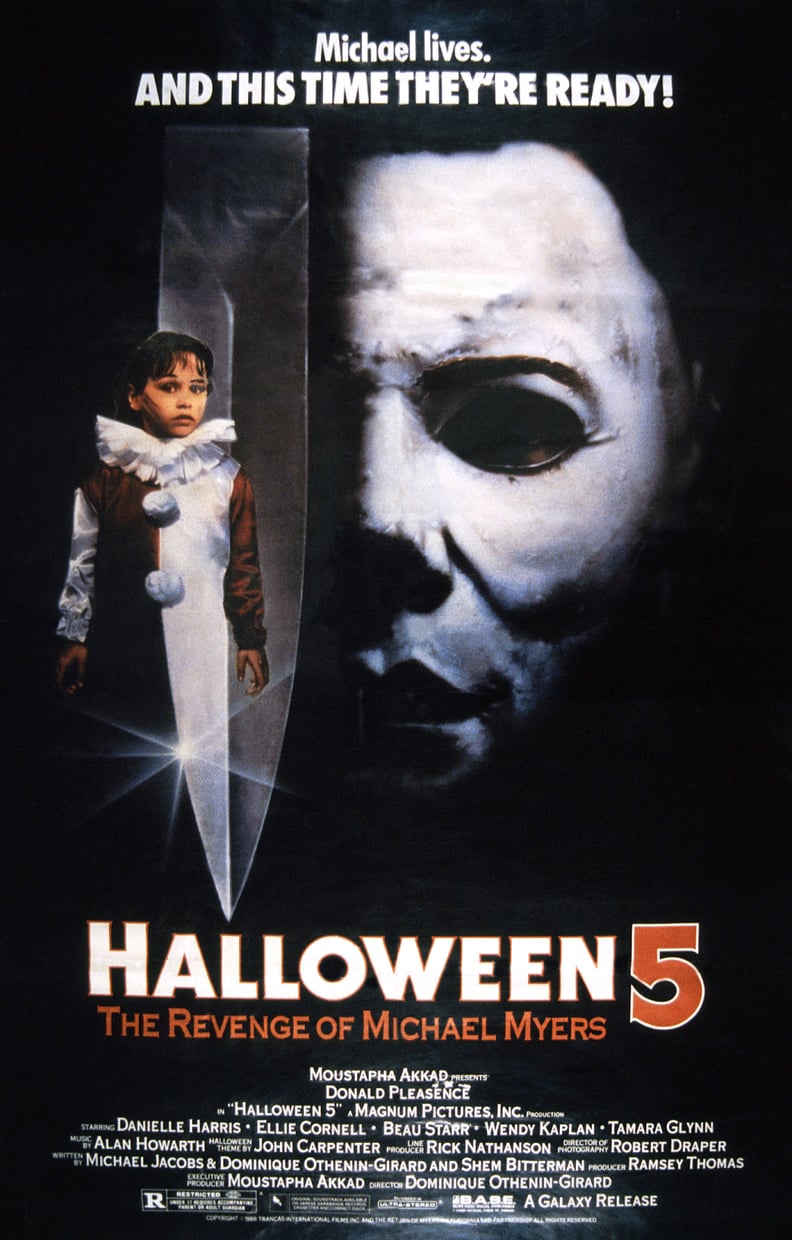 "Halloween 5: The Revenge of Michael Myers" (1989)
Picking up a year after the fourth chapter of the series concluded, "Halloween 5" follows a now-mute and traumatized Jamie in a children's hospital under Loomis's care and exhibiting a telepathic link with her uncle (played by Don Shanks), who tries once again to hunt her down. Harris and Pleasence reprised their roles, and though the success of the fourth film had the team feeling eager to release the next installment, the reception was mostly negative, with interest in the franchise starting to wane.
06
"Halloween: The Curse of Michael Myers" (1995)
In this movie, Jamie is impregnated by a crazy cult and, soon after delivering her son, is killed by the ruthless Michael (played once again by Wilbur, who played Michael in the forth film). A young man whom Laurie used to babysit (played by Paul Rudd) finds and takes over care of the baby, and he teams up with Loomis to track down Michael once again. This movie also introduces the "Curse of Thorn," which is the source of Michael's immortality as well as his violence.
Despite a young Rudd in his first starring role, the sixth Halloween film performed nearly as poorly as the third. It marked Pleasence's last time playing Loomis; the actor tragically passed away before the film was released.
Watch "Halloween: The Curse of Michael Myers" on Amazon Prime now.
07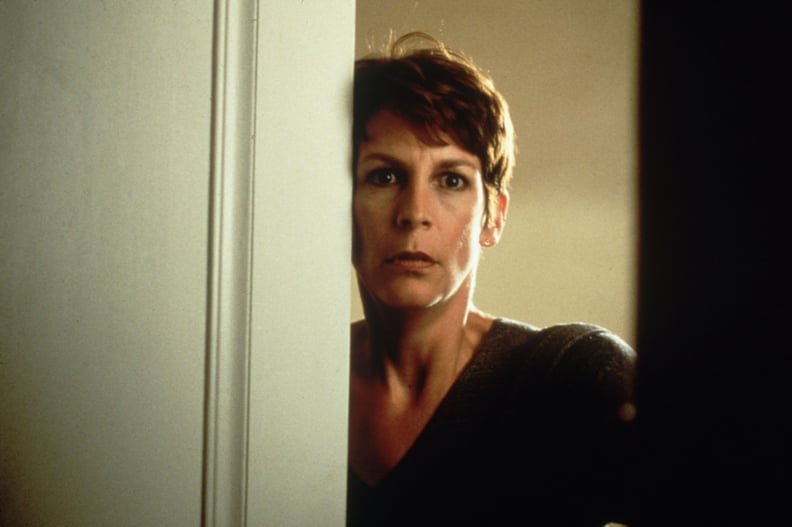 "Halloween H20: 20 Years Later" (1998)
Curtis finally returned for the 20th anniversary of the original film, which picks up the story 20 years after the events of "Halloween II" and reveals that Laurie didn't die but instead had faked her death to go into hiding from Michael. Also, rather than having a daughter, Laurie instead has a son, John (played by Josh Hartnett), basically doing away with chapters four through six of the series.
In the movie, Laurie serves as headmaster at her son's school and must contend with Michael once again when he shows up and picks off her son's friends one by one. Michelle Williams, LL Cool J, and Joseph Gordon-Levitt also appear in the film, making for an ultimate '90s flick. Though Laurie supposedly kills Michael in the end, you should know better by now than to think she actually succeeds.
08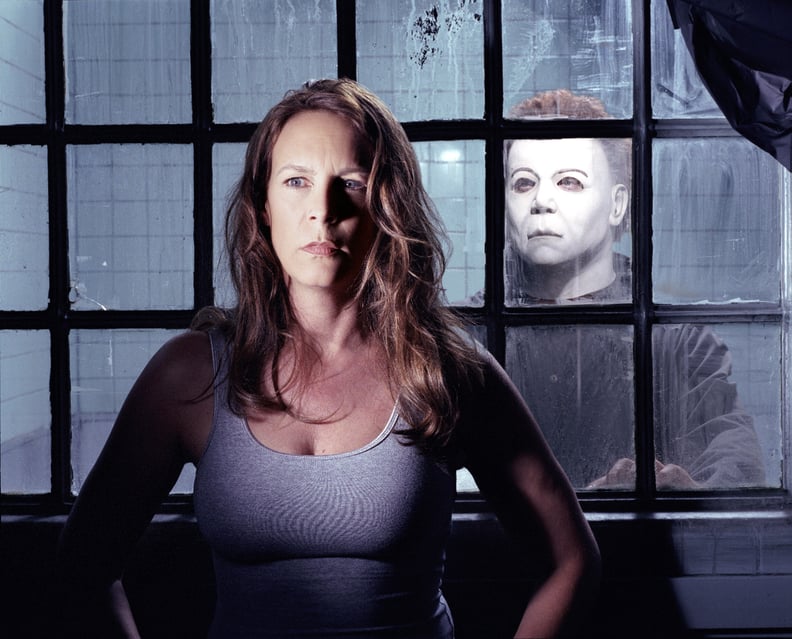 "Halloween: Resurrection" (2002)
Directed by Rick Rosenthal, who also directed "Halloween II," this eighth installment continues to follow Laurie after the events of "Halloween H20: 20 Years Later," After learning that she hadn't actually killed Michael in the last film (shocker!), Laurie is killed herself, and Michael returns to his childhood home. Meanwhile, a group of college students win a competition to spend the night in Michael's house on Halloween night, not knowing he is living there, and you can imagine how well that goes.
Following the success of the last film, more big names were added in to the cast, including Tyra Banks, Busta Rhymes, and Thomas Ian Nicholas, and despite the terrible critical reception, the film performed surprisingly well.
09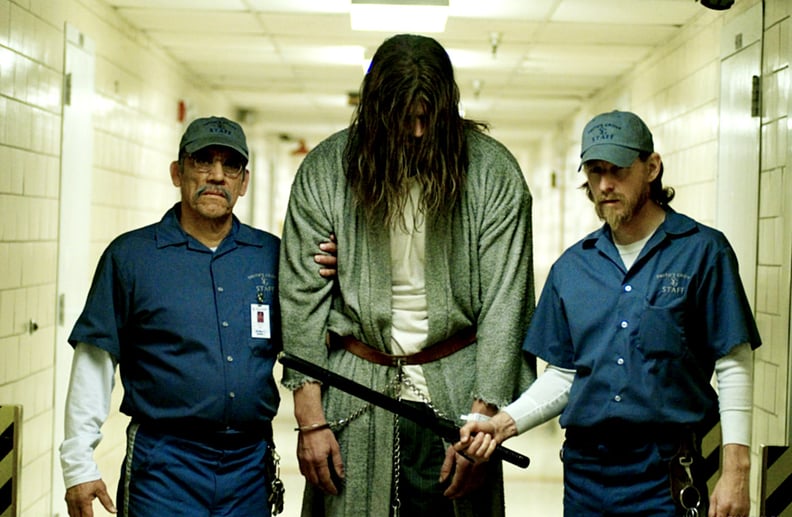 "Halloween" (2007)
Rather than continuing the "Halloween: Resurrection" story, director Rob Zombie decided instead to remake the 1978 film, with Malcolm McDowell as Loomis, Scout Taylor-Compton as Laurie, and Tyler Mane as Michael. Though the story follows Carpenter and Hill's original plot, Zombie made this film his own by developing the psyche of the masked killer, allowing for a better understanding of what leads Michael to kill (especially since the whole "Curse of Thorn" thing was long abandoned). Harris also returns to the franchise, this time to play Laurie's friend Annie.
Again, despite poor critical reception, this film ended up becoming one of the highest-grossing movie in the Halloween series.
10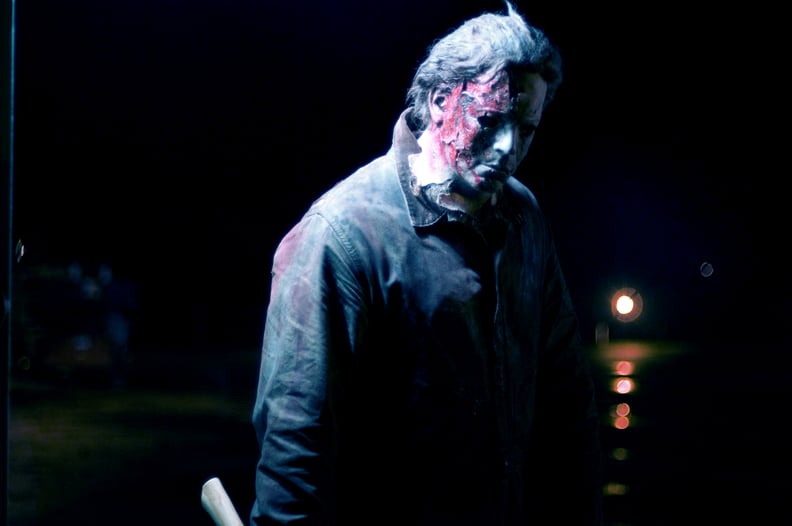 "Halloween II" (2009)
With Zombie again producing and directing, the sequel strays from Carpenter and Hill's plot. Instead, it focuses the story two years after the events of the first rather than immediately following, with a Loomis who is more concerned with promoting his new book than finding Michael and a Laurie who shares hallucinations with her killer brother. The movie also devotes more time to the character's inner self, focusing on the psychological connection between Laurie and Michael.
McDowell, Taylor-Compton, Harris, and Mane all returned to reprise their roles. Though audiences enjoyed the movie more than the critics did, the film's box office revenue took another dip.
11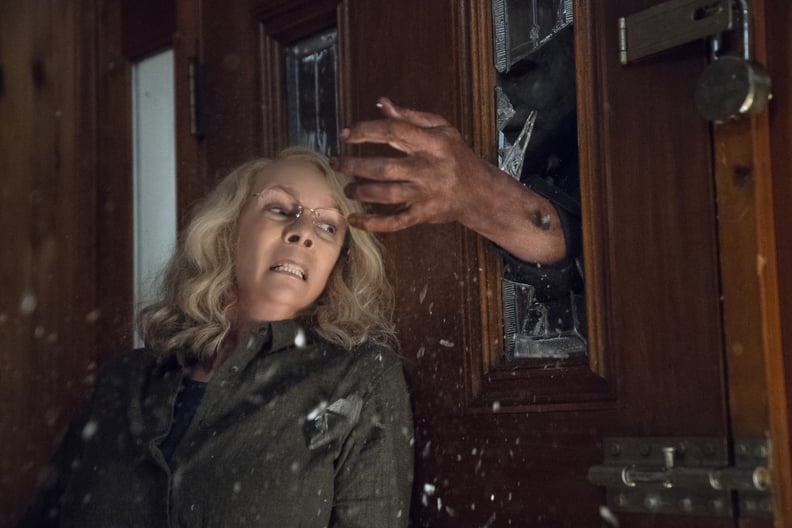 "Halloween" (2018)
This film is like a reunion, with Curtis returning as Laurie, Castle returning as Michael, and Carpenter helping to produce. In this movie, Laurie once again has a daughter, though she's named Karen this time (and played by Judy Greer), as well as a granddaughter (played by Andi Matichak). Myers escapes a mental institution and goes back to Haddonfield to hunt down Laurie. This time, she's ready to confront him in a showdown resulting in Myers being locked in a safe room that Laurie sets on fire. However, in the post credits, you can hear him breathing.
This film reignited any lost enthusiasm for the series with over $250 million in box office revenue prepared the audience for another addition to the series.
12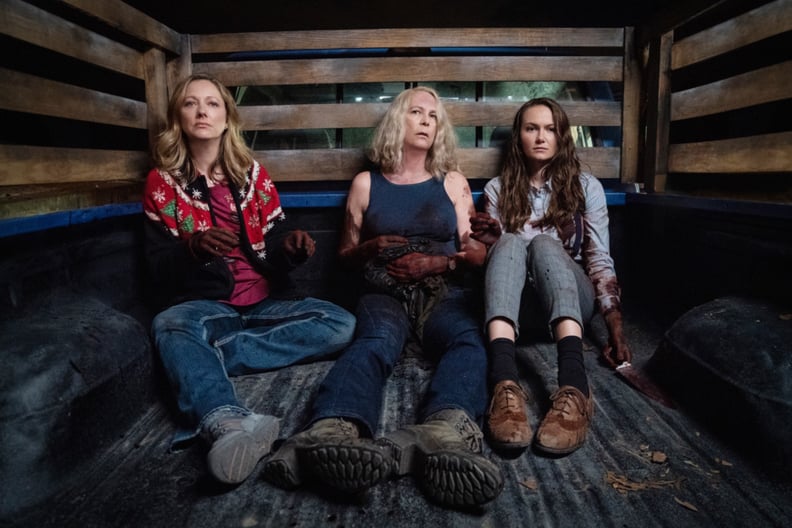 "Halloween Kills" (2021)
In the second-to-last installation of the Halloween franchise, Curtis returns as Laurie once again. While Laurie is in the hospital recovering from her battle with Myers, he escapes the safe room and heads out to spill fresh blood. Laurie encourages the people of Haddonfield to unite against him and take him down for good.
13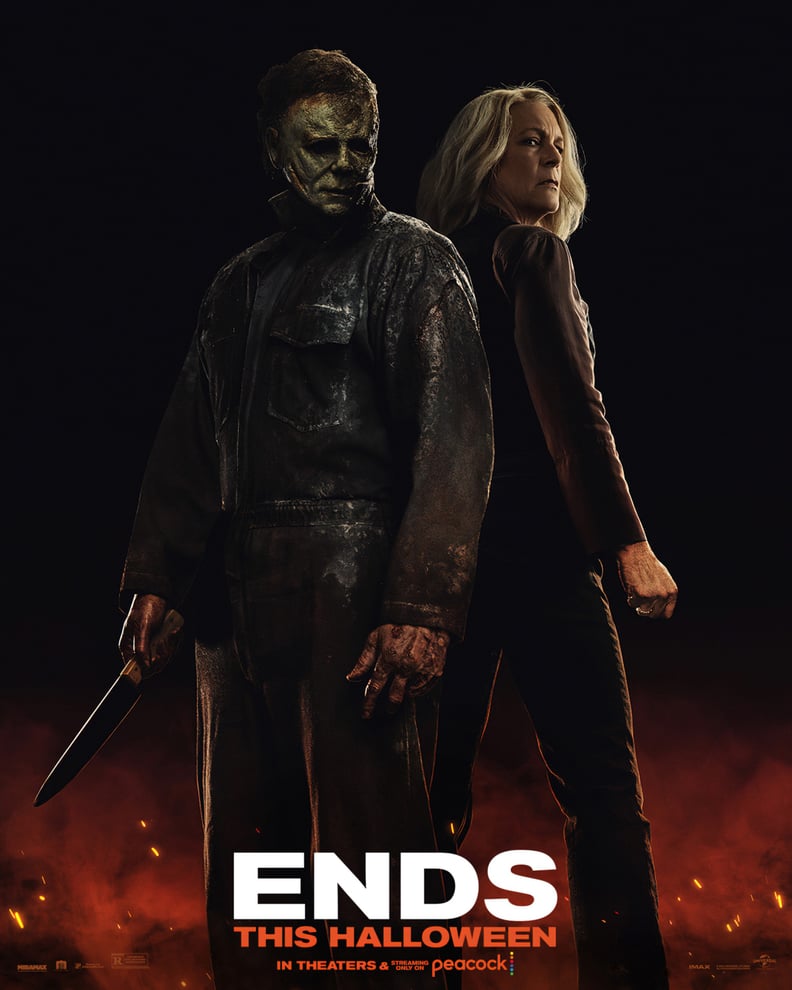 "Halloween Ends" (2022)
Curtis's final Halloween film follows Laurie as she faces off against Michael Myers one last time. Laurie must also grapple with a new evil as she faces off against the killer that has plagued her across a total of seven movies.
"Halloween Ends" hits theaters on Oct. 14.