Welcome, Welcome to a Hunger Games Halloween!
If you're obsessed with The Hunger Games, why not pay tribute to your favorite Panem citizens on Halloween? Salute Katniss, Peeta, Effie, and more characters from the popular franchise by dressing up just like them on Oct. 31. Whether you're planning on being a tribute or a Capitol resident, here's everything you need for a very Hunger Games Halloween!
Peeta Mellark
What to wear: A gray t-shirt, green cargo pants, and a whole lotta mud.
How to act: Sweet, self-deprecating, and totally crazy for Katniss. Bonus points if you can camouflage yourself during your Halloween party.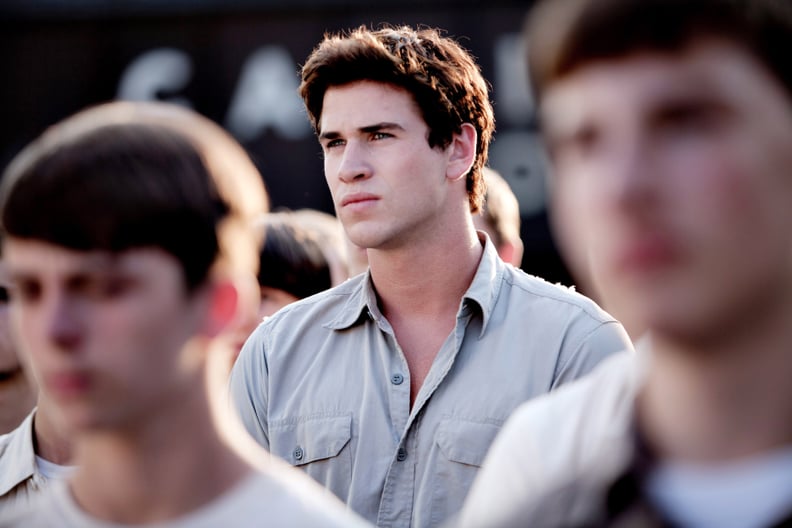 Gale Hawthorne
What to wear: A collared button-down shirt with the sleeves rolled up. Sensible pants and a scowl complete the look.
How to act: Quiet and broody, but like a total ladies' man.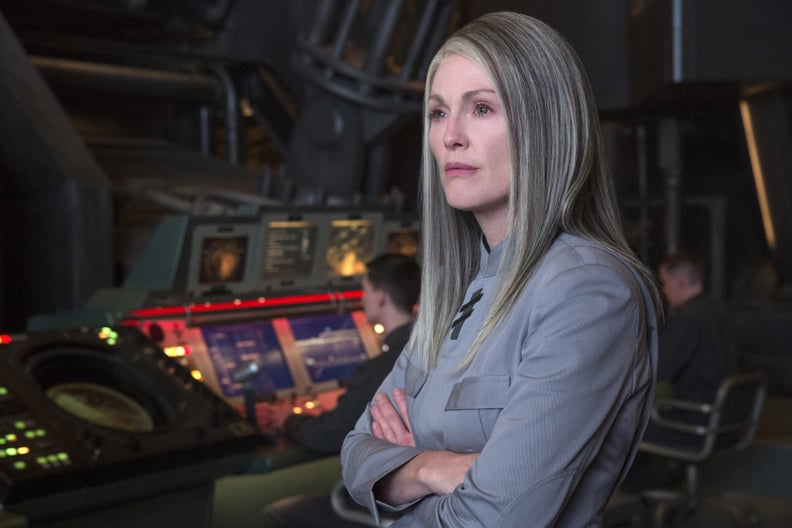 President Alma Coin
What to wear: You're going to want a very simple, tailored gray jacket and pantsuit. The key is light makeup and straight salt-and-pepper hair, heavy on the salt in front.
How to act: Detached but protective over your friends.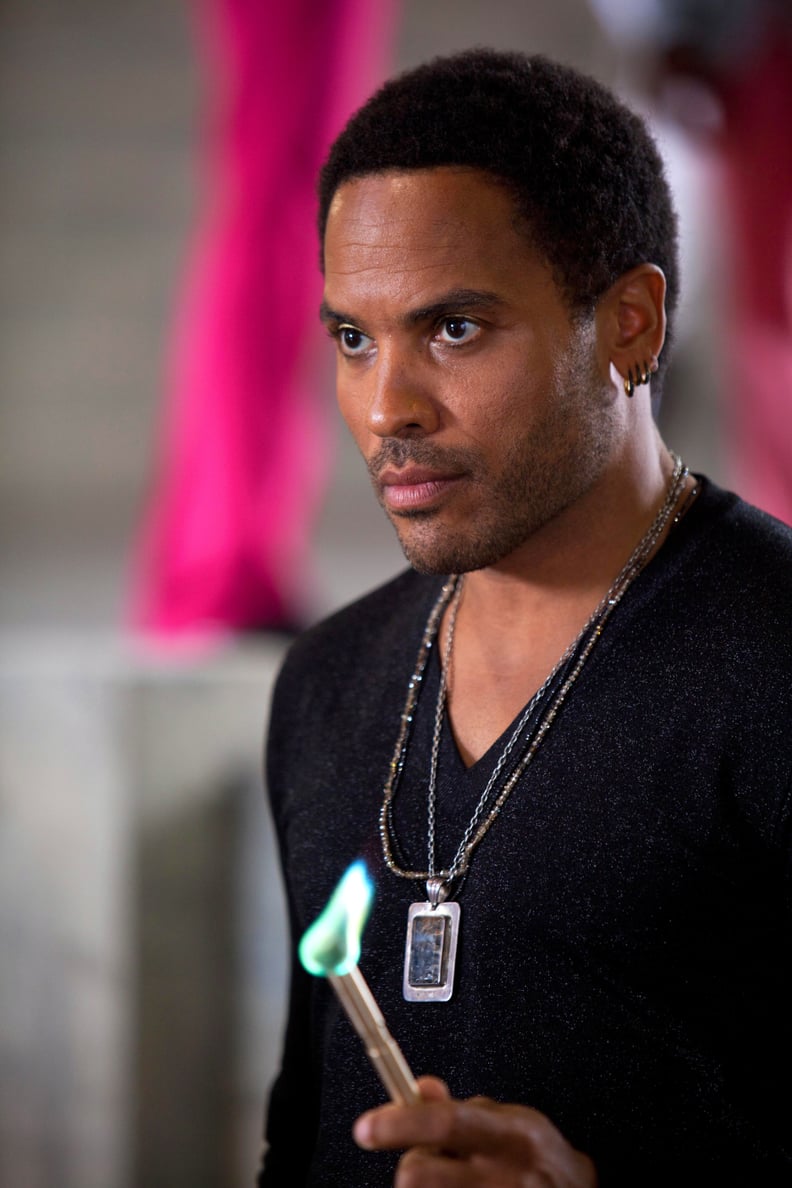 Cinna
What to wear: In the movie, Cinna's style is pretty simple. Wear black pants and a black V-neck with dog tags. For the full effect, add a little bit of gold eyeliner and earrings.
How to act: Effortlessly cool.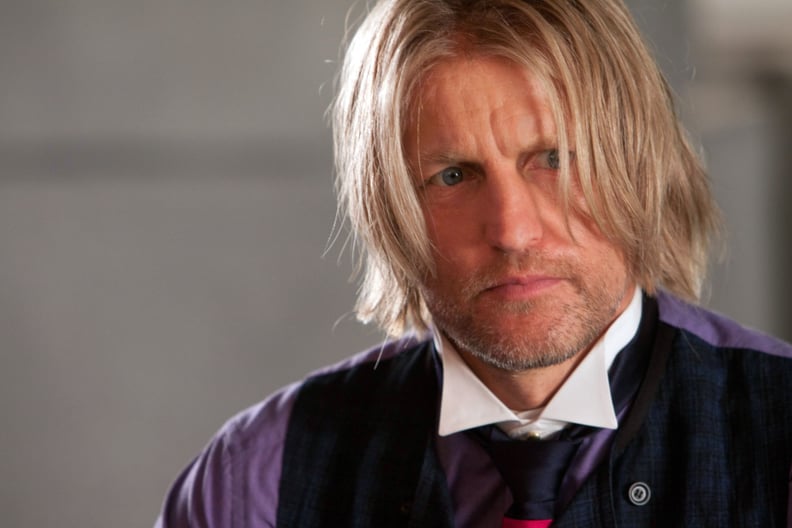 Haymitch Abernathy
What to wear: A floppy blond wig and a collared shirt under a purple jacket. Carry a flask.
How to act: Drunk, sarcastic, and like you're not really interested in anything but yourself.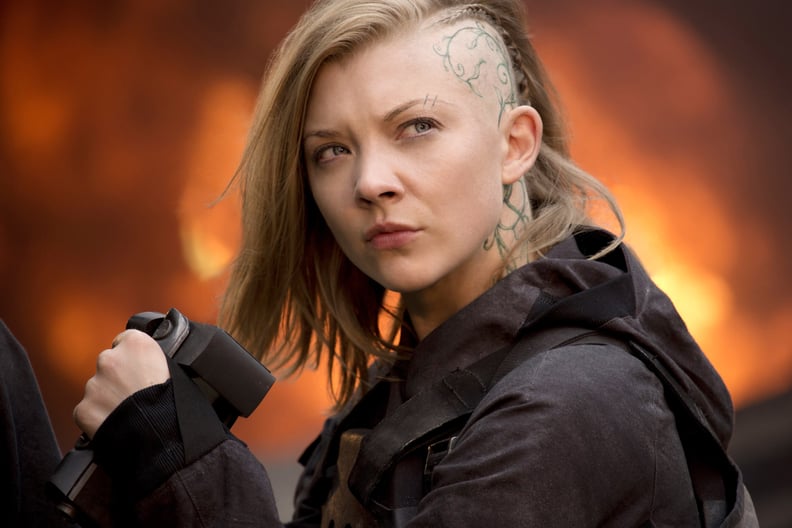 Cressida
What to wear: This is a fun one. Go with all black heavy-duty clothes, and if you can handle it, shave one side of your head and draw a tattoo on your scalp.
How to act: Tough, suspicious, and like a badass.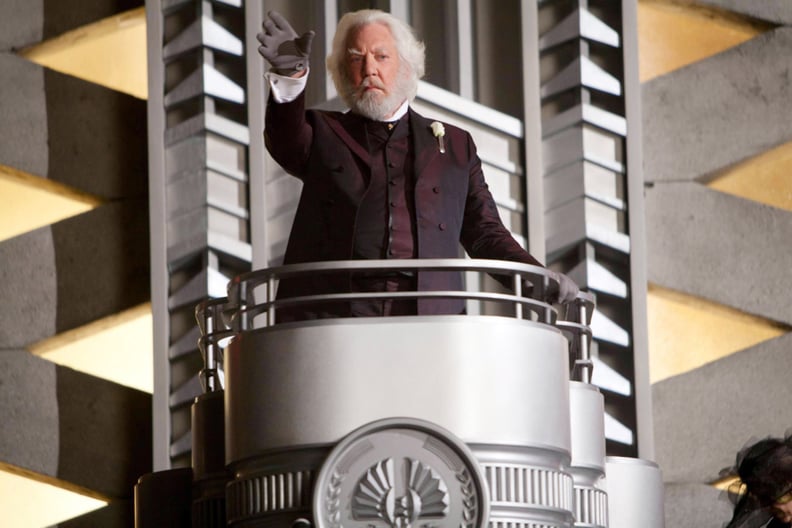 President Snow
What to wear: White hair, white beard, white eyebrows. (You might want to invest in a Santa beard and cut it.) Wear a dark-colored three-piece suit, and don't forget your white rose.
How to act: Smug, cold, and calculating.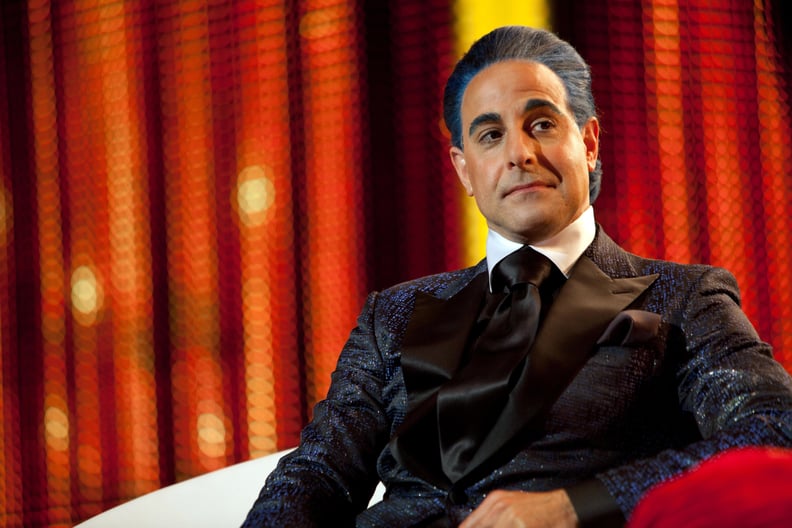 Caesar Flickerman
What to wear: Blue hair is a must, so pick up some spray at a Halloween store (if you can spray your eyebrows, too, even better). Wear a flashy suit (the sparklier, the better).
How to act: Friendly, outgoing, and over-the-top. Smile as much as possible, and ask people personal questions.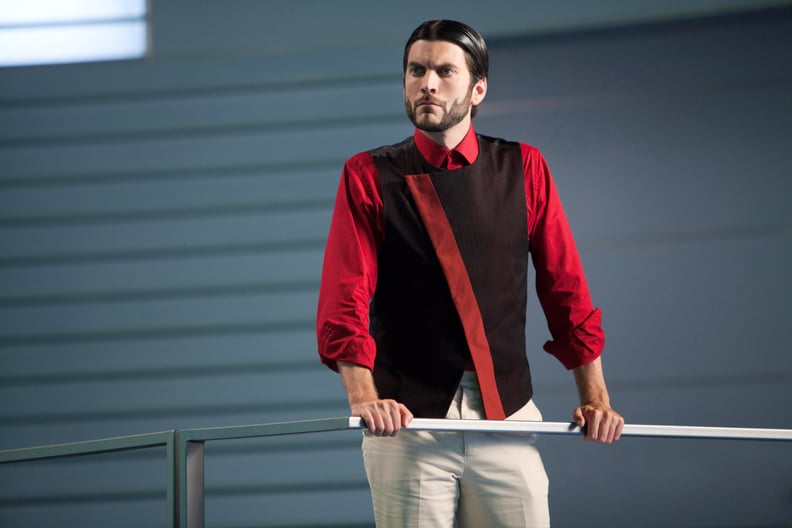 Seneca Crane
What to wear: If you can get a red collared shirt and dark vest combo, great, but what you really need here is Seneca's elaborately trimmed facial hair.
How to act: In control but moderately paranoid.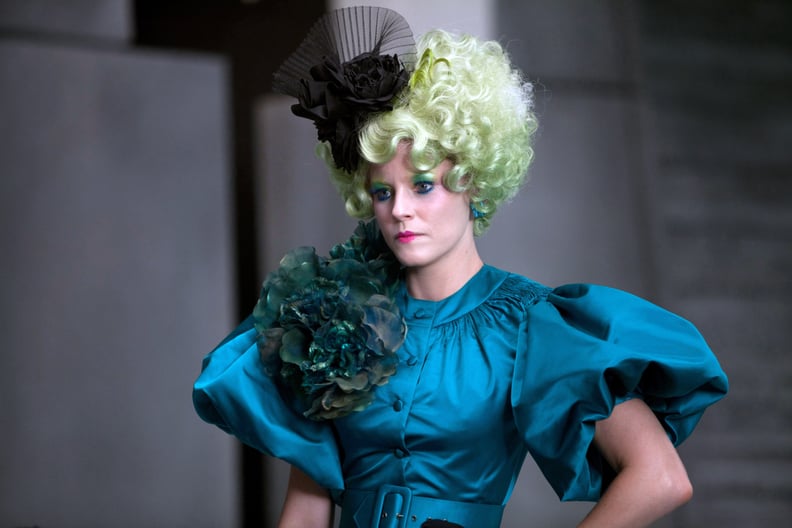 Effie Trinket
What to wear: A crazy-colored curly wig with a giant flower pinned in it. While you're at it, stick another huge flower on your outfit, too, which should consist of a long-sleeved dress or skirt and top; just make sure it's cinched in at the waist. The makeup is important here: go all-out with crazy, crazy colors that match your outfit.
How to act: Bubbly and very proper; use Effie's accent and "welcome, welcome" people wherever they go.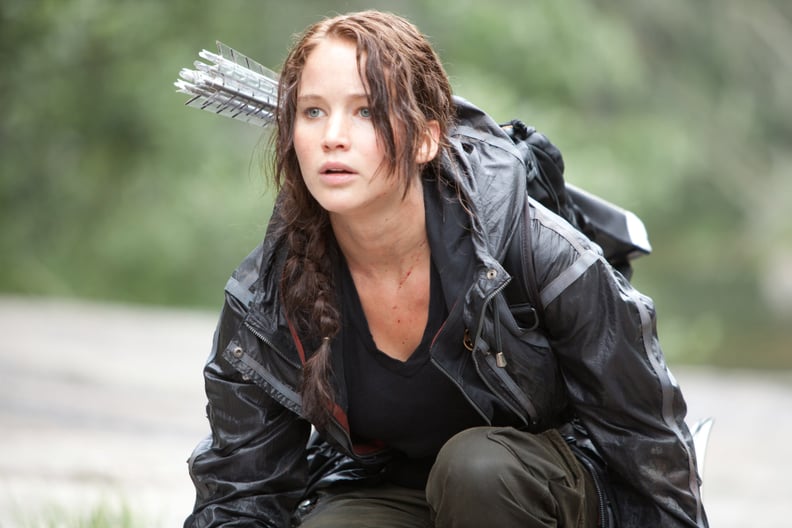 Katniss Everdeen
What to wear: A black shirt, olive cargo pants, a hooded jacket, and boots. Strap on a pack for your bow and arrow, fasten your hair into an efficient braid, and don't forget your mockingjay pin.
How to act: Brave, but like everyone around you is trying to kill you.