Is Ma Rainey's Black Bottom a True Story?
Ma Rainey's Black Bottom Features a Real Blues Legend, but It's Not Quite a True Story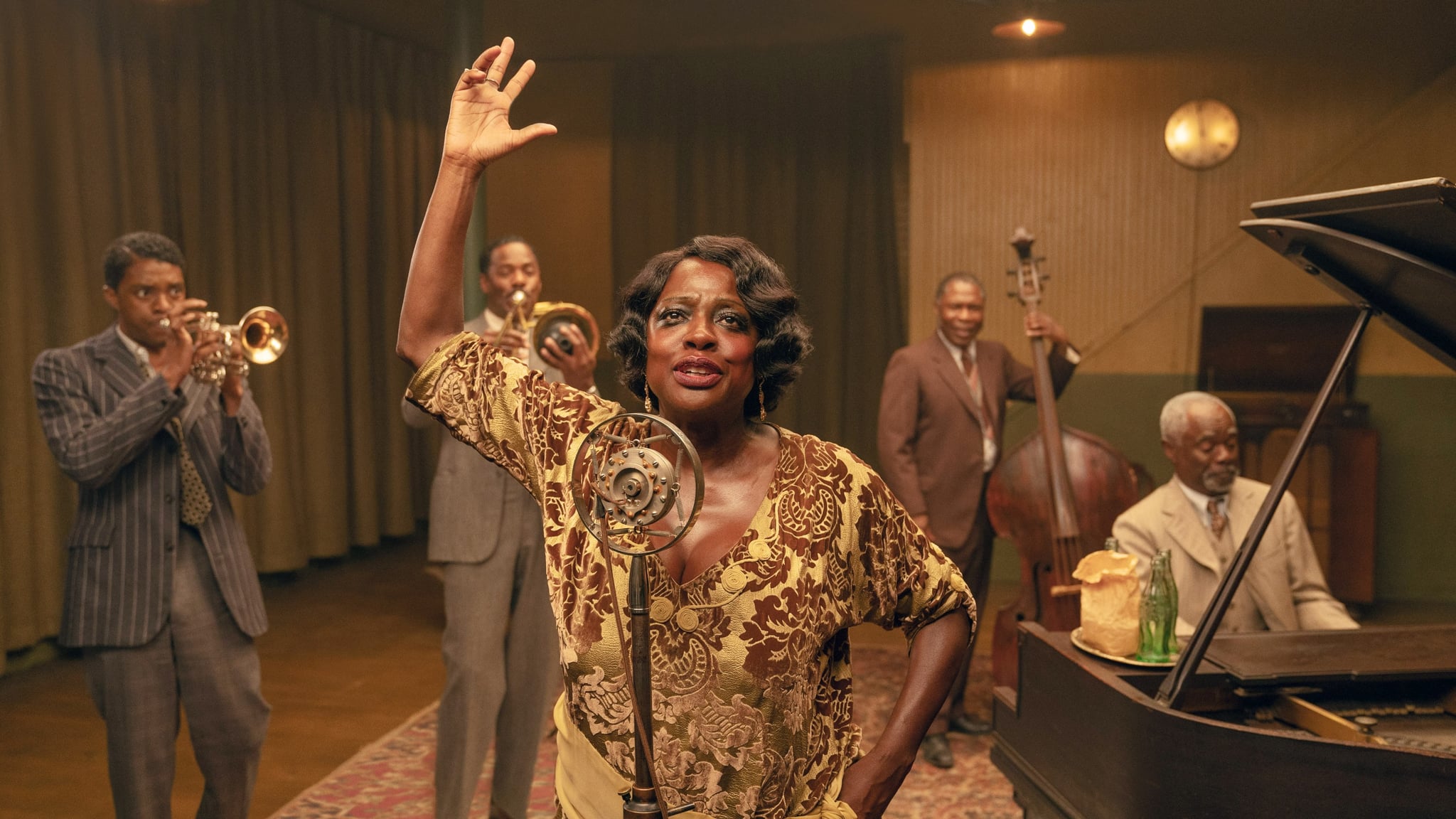 Image Source: Netflix
While Ma Rainey was very much a real blues trailblazer with an unforgettable persona, Ma Rainey's Black Bottom isn't actually based on a true story. The movie follows the titular blues singer (portrayed by Viola Davis) as she gathers with her band during a recording session in 1927 Chicago. Tensions run high between Ma Rainey and her trumpeter Levee, played by the inimitable Chadwick Boseman in his last role before his death. The Netflix film is based on a play of the same title by August Wilson, who also penned Fences (also starring Davis). Wilson took the title from a Ma Rainey song about the Black Bottom dance, a popular dance style during the flapper era. So, what's fact and what's fiction in Ma Rainey's Black Bottom? Let's break it down.
Who Was Ma Rainey?
Often dubbed the "mother of blues," Ma Rainey was legitimately a famous and game-changing singer during the Roaring Twenties. By her account, she was born Gertrude Pridgett in Columbus, GA, on April 26, 1886, though some records suggest she was born in Alabama in September 1882. In 1904, she married William "Pa" Rainey, traveling with him to perform in minstrel shows. While the pair eventually separated in 1916, Rainey, known to be a sharp businesswoman, started her own performing company. Between 1923 and 1928, she created nearly a hundred records after signing a deal with Paramount as one of the first recorded blues musicians. Rainey became known for her energizing and full-throated style that joined vaudeville and Black Southern folk expression, according to The New York Times. Her aesthetic added even more personality to her performances — she stood out on the stage with her sparkling gold teeth and flashy jewelry. Her lyrics paved the way for Black female narratives in music, directly referencing her bisexuality. Before dying from a heart attack in 1939, Rainey managed theaters and sponsored shows to fundraise for those in need.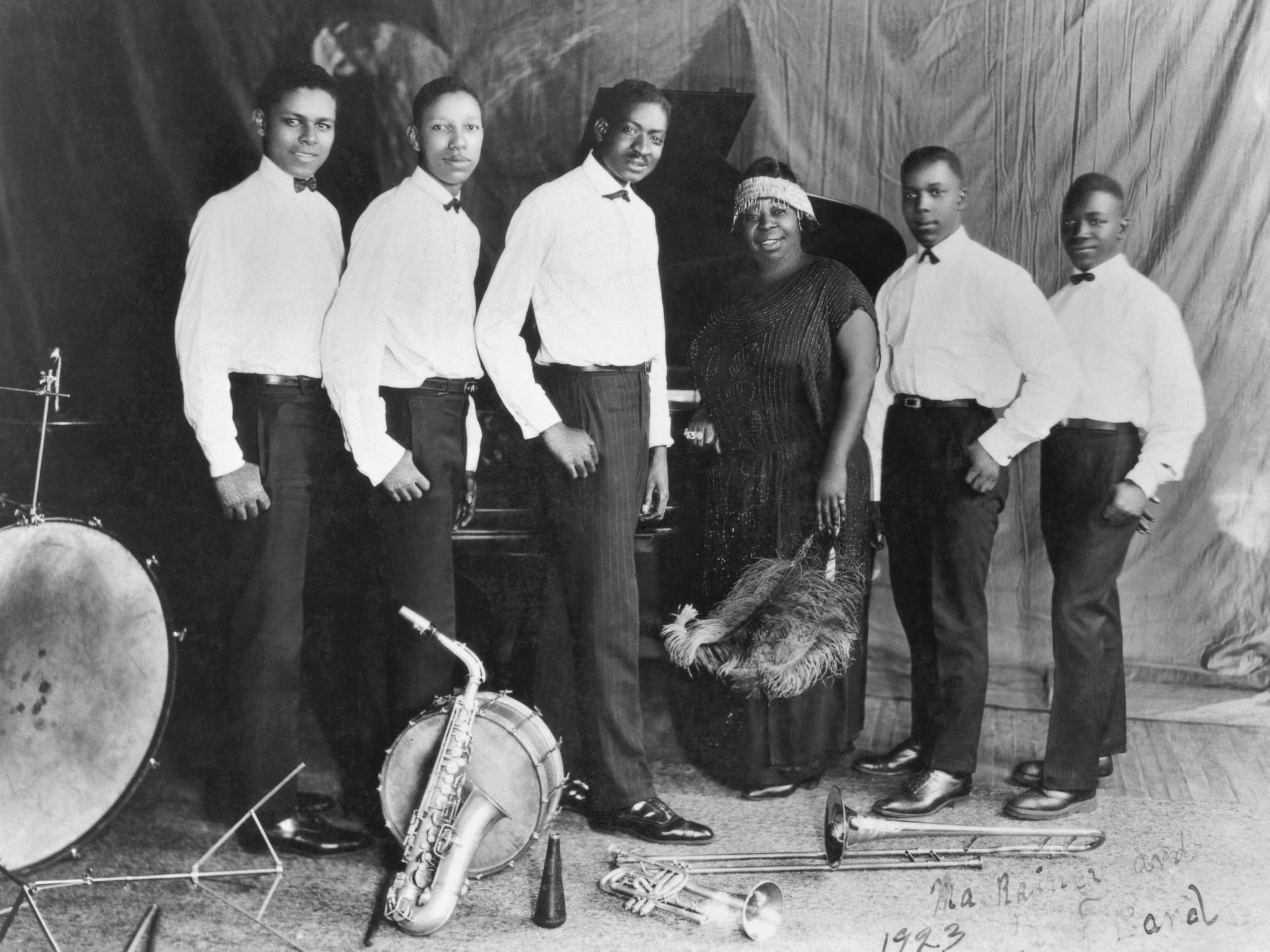 Image Source: Getty / Michael Ochs Archives
What Should We Know About Wilson's Play?
Ma Rainey's Black Bottom is a fictional project that shows us a sliver of Rainey's life at the height of her career. The band members and supporting characters were created by Wilson, who passed away in 2005. The original Tony-nominated 1982 play emerged as part of Wilson's 10-part series, the American Century Cycle, which features Black life from each decade of the 20th century. (Fences is another part of this collection, set in the 1950s). The play explores the pressures that Ma Rainey and Levee face from their white producers. From the 1920s to the 1940s, white-owned record labels exploited Black artists through the creation of "race records," which were by Black people and for Black audiences. While a musician could record hundreds of songs, they received little recognition and pay for them. As Davis says in the movie, "They don't care nothing about me. All they want is my voice."
While Ma Rainey's Black Bottom might not strictly be a biopic, it's a gift to see Davis pay homage to a musical legend and to witness Boseman put everything into his last performance.