Is Operation Christmas Drop Based on a True Story?
Operation Christmas Drop Is Loosely Based on a True Story — Here's the Info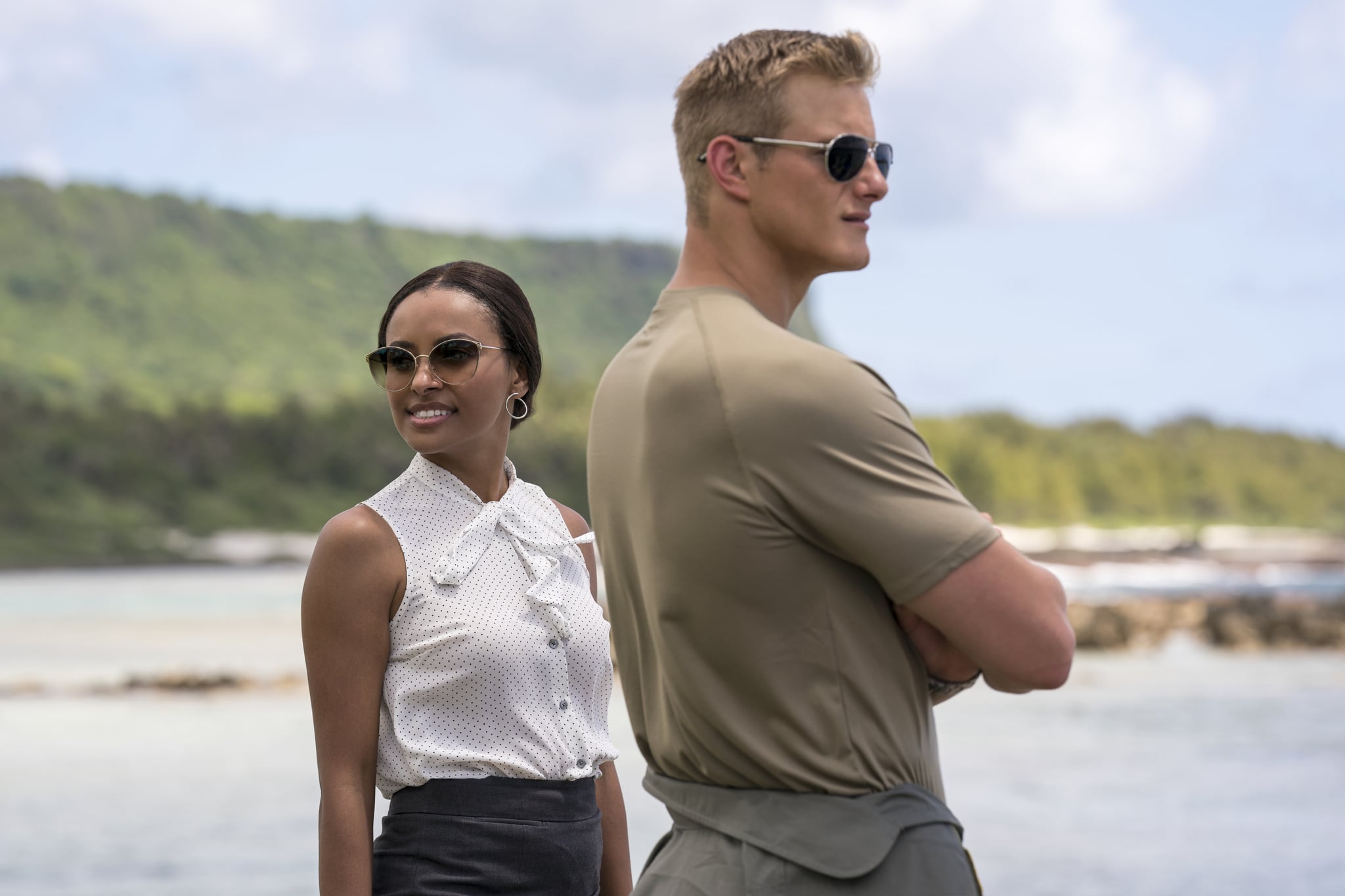 Operation Christmas Drop is Netflix's latest heartwarming holiday movie that you may not anticipate is actually inspired by a true story. The basics: Alexander Ludwig plays Andrew, an Air Force captain, opposite Kat Graham as Erica, a congresswoman's aide. Andrew, other Air Force members, and volunteers are preparing for Operation Christmas Drop (OCD), in which they drop gifts and supplies to islanders. Erica comes to the base with a mission from the congresswoman: to make a case for base closure. However, as she meets the OCD helpers and the families they serve, the Christmas spirit fills her heart.
While the romance is fictional, the mission is based on a real, yearly Air Force tradition! OCD is the Department of Defense's longest-running humanitarian airlift operation. It started in the 1952 Christmas season when a B-29 aircrew saw Kapingamarangi islanders waving at them. Feeling the love and the Christmas spirit, the aircrew dropped gifts and supplies to them using parachutes.
This operation now happens on over 50 islands. In 2019, the Air Force delivered 176 bundles of school supplies, rice, clothing, fishing materials, toys, and more to over 20,000 people, covering 1.8 million square nautical miles. While the purpose of OCD is to support islanders, the mission also serves as a low-altitude training exercise for the Air Force. As Andrew tells Erica, they'd already be flying the planes; through OCD, they're able to help others while they do so. The Air Force members participate in OCD during their off hours but don't mind because it makes them and the islanders so happy. Bruce Best, who volunteered with OCD for over 40 years, plays himself in the movie. "Brother Bruce" serves as the outer island liaison, maintaining communication between Guam and the islands.
"A big shout-out to the men and women who help with the drop every year," Ludwig told People while promoting the film. "Over 50,000 pounds of humanitarian aid is dropped to people living on some of the most remote islands on the planet, and without them, these people wouldn't be able to get by. It's amazing what they do."