Is Valérie Lemercier Really Singing in "Aline"?
Is That Celine Dion Singing in "Aline"?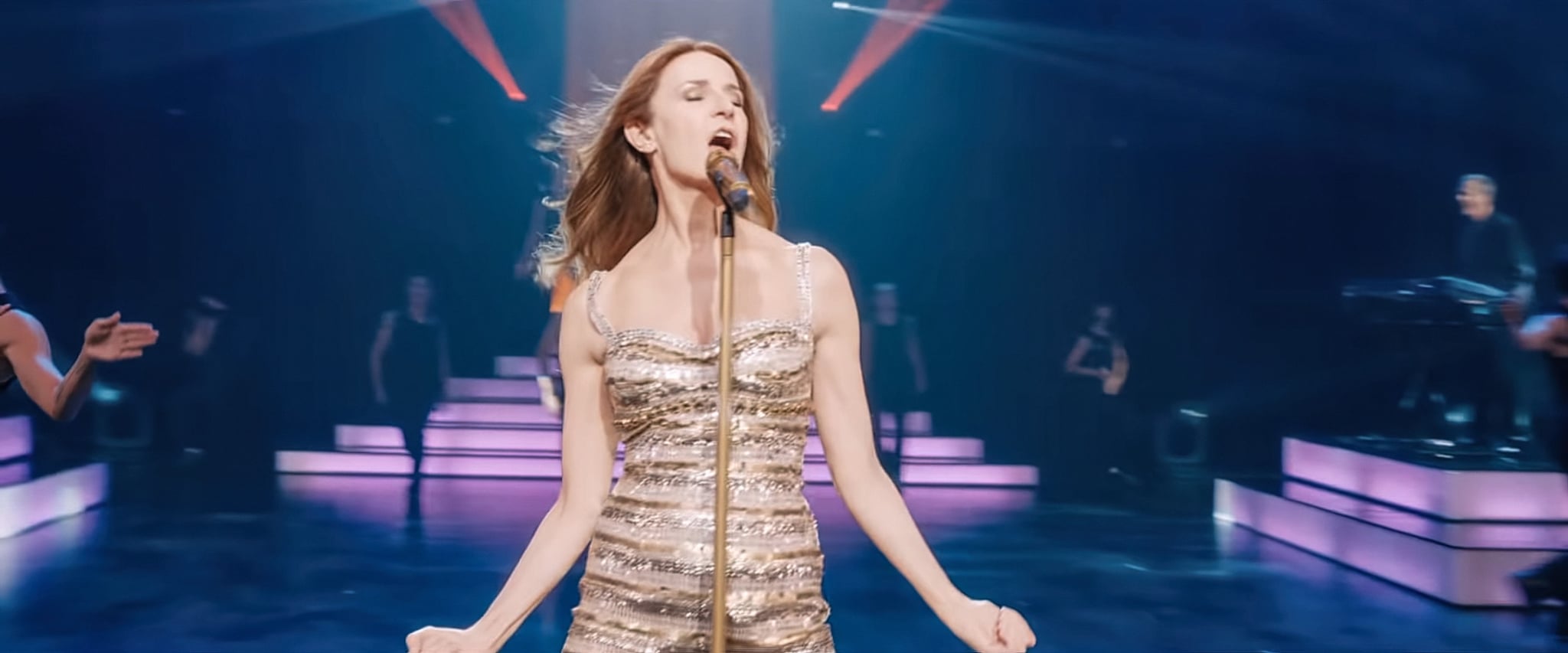 Image Source: Everett Collection
"Aline" is a movie all about a Canadian teenage singer named Aline Dieu who becomes a worldwide singing sensation. If that sounds a lot like Celine Dion's story, it's because the movie, written and directed by the French actress Valérie Lemercier, is a fictionalized dramatization of Dion's life starring Lemercier as the legendary singer and performer. "Aline" journeys through Dieu's (aka, Dion's) life, from her early beginnings as a singer during her teenage years in Quebec to her international stardom throughout the 1990s and 2000s. Dion's voice is incredibly unique, and the biopic effortlessly highlights her vocal style and transformation through the film. The question is, is Lemercier really singing in "Aline"? The real singing voice behind Aline Dieu may surprise you!
Is Valérie Lemercier Really Singing Celine Dion's Songs in "Aline?"
While Lemercier does an incredible job embodying Dion's legacy, it is not actually her singing the songs in "Aline." Dion's vocals are not used for the Dion songs featured in "Aline" either. Rather, Lemercier sought talent elsewhere to capture the essence of Dion's voice, while not imitating it perfectly.
Who Is Really Singing Celine Dion's Songs in "Aline"?
In "The Making of Aline" featurette, director and actress Lemercier shared the process of incorporating Dion's music into the film, saying (translated from French), "We completely redid sixteen songs . . . We had to make sure that it was faithful and respectful, and not a parody either." Remy Galichet, the artistic songs director of the film, noted that they were searching for "someone quite, certainly talented, but also flexible and who could have a very different vocal and expressive palette."
After 50 singers auditioned, the filmmakers landed on French singer Victoria Sio. At 36 years old, Sio has a long singing career, getting her start singing at around 11 years old. She would go on to release her first album, "Victoria," in 2004 at just 17 years old, and her second album, "Histoires de . . .," four years later.
Sio opened up about her approach to rerecording Dion's songs in the featurette, sharing, "They started to send me sequences . . . moments where there are precisely the sung passages. So I had the acting of the heroine Aline, and I also had the songs of Celine Dion."
While Sio is the main singing voice for the film's music scenes, Lemercier did add that there were moments where "a few breaths" from her were added into the mix.
Lemercier's acting and directing along with Sio's vocals encompass the energy, style, and story of Dion's incredible career over the years. "Aline" is set to release in theaters April 8. Watch the trailer for the film below!