Is Zayn Malik's "When Love's Around" Song About Gigi Hadid?
Zayn Malik's "When Love's Around" Has Fans Buzzing About His Relationship With Gigi Hadid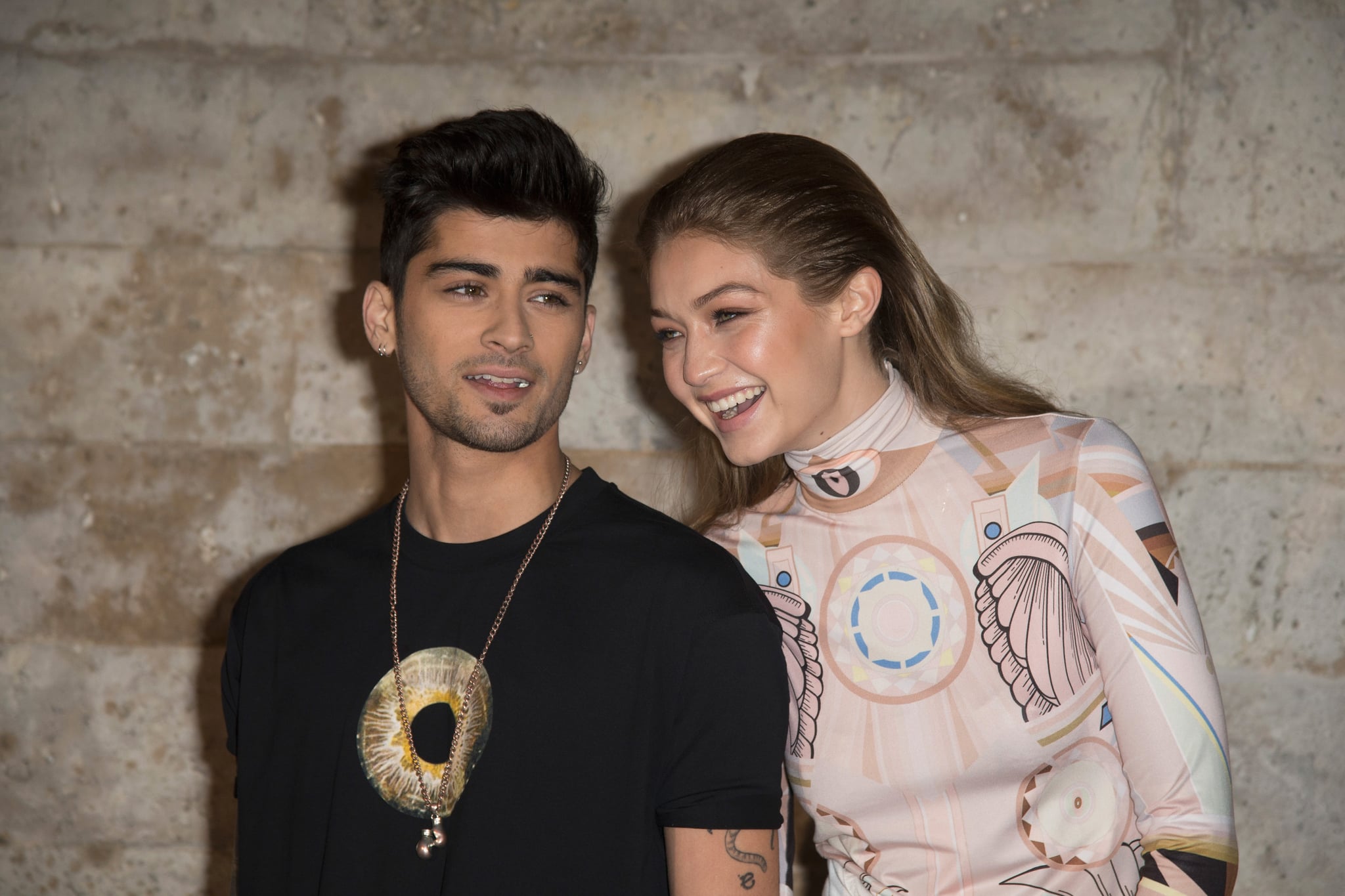 Image Source: Getty / Dominique Charriau
Could wedding bells soon be ringing for Zayn Malik and Gigi Hadid? Fans certainly think so. On Jan. 15, the 28-year-old singer dropped his third solo album, Nobody Is Listening, and there's one song in particular that has people buzzing about his relationship with Gigi Hadid. On the track "When Love's Around" featuring Syd, Malik croons about finally knowing what it means to truly be in love and fans are taking this as a sign that he may be planning to propose soon.
i just listened to when love's around and is zayn gonna propose to gigi ????!!

— carlalee (@carlale09084082) January 14, 2021
The standout lyrics include:
"People tend to rush / People tend to run to love / Only takes a woman / To show you what it means to love, love."
"Never feel that type of way / But I need you in my life / Yeah, you could be my wifе for real."
You could see it in my aura / You've been givin' it your all and I'm fallin' for you."
Malik and Hadid have been dating on and off since 2015, and this past September, they welcomed their first child together, a beautiful baby girl. According to Us Weekly, the couple's "relationship is better than ever" and "they've never looked happier." Listen to Malik's song ahead.