J Balvin Apologizes After Taking "Perra" Video Down
J Balvin Apologizes After Taking Down the Controversial "Perra" Video Following Backlash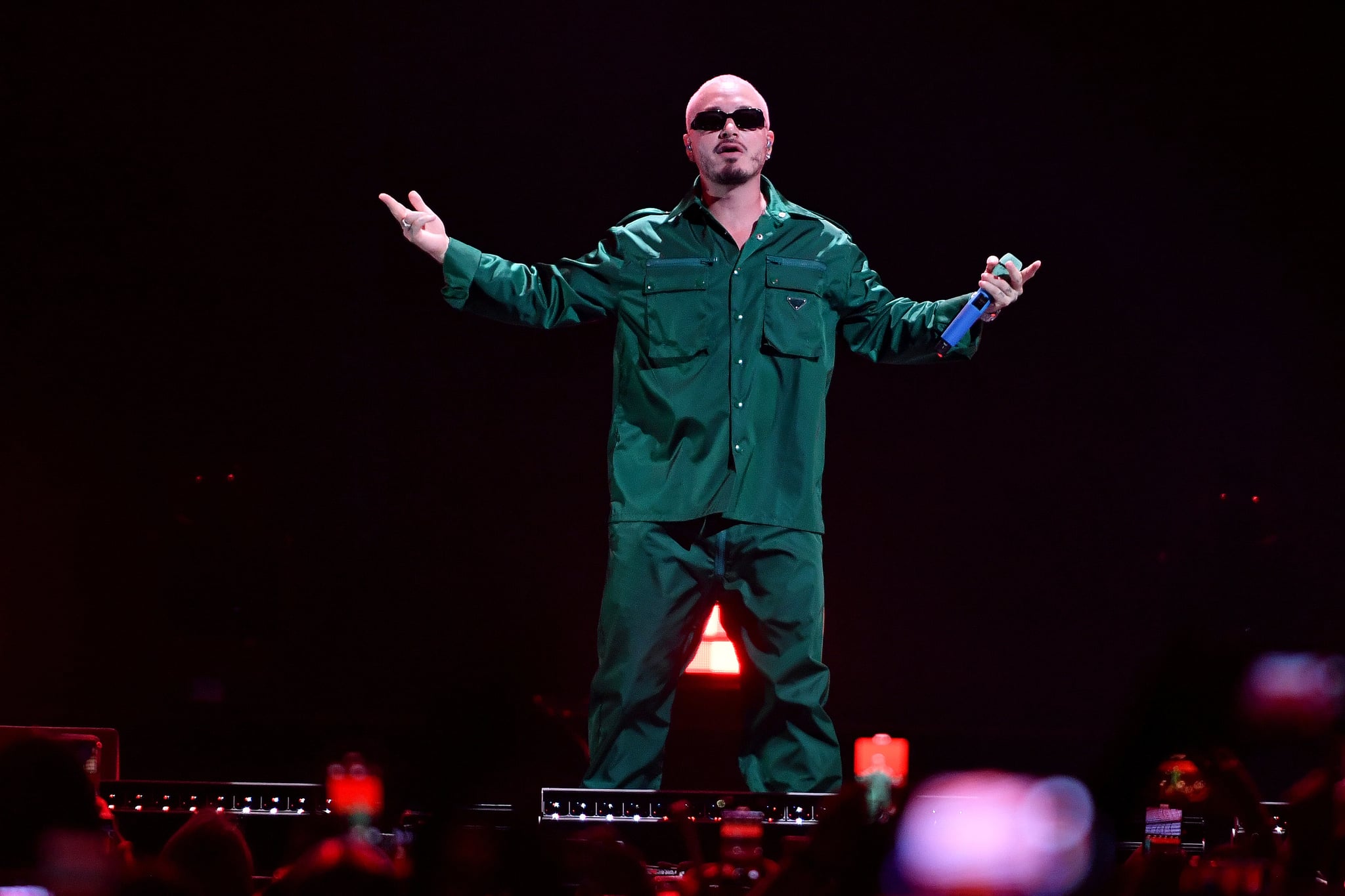 J Balvin's controversial music video for his song "Perra" featuring Dominican rapper Tokischa was removed from YouTube on Oct. 16 after receiving major backlash. The visual — which has been accused of perpetuating misogynoir — shows the Colombian singer tugging what appears to be two Black women on leashes while the lyrics make several references about dogs in heat. Additionally, the video also features several Black people wearing dog-like makeup and shows Tokischa posing on all fours while inside of a doghouse.
Both Billboard and the Los Angeles Times report that Balvin's video was subsequently taken off his official YouTube channel without any explanations or statements as to why. However, the video's removal comes less than a week after Colombia's vice president and chancellor Marta Lucía Ramírez made remarks about the video in an open letter.
"In his video, the artist uses images of women and people of Afro-descendants — population groups with special constitutional protection — whom he presents with dog ears," she wrote. "As if this were not enough, the lyrics of the song have direct and openly sexist, racist, machista, and misogynistic expressions that violate the rights of women, comparing them to an animal that must be dominated and mistreated."
Balvin's mother also criticized her son in an interview with a local Colombian news outlet, revealing she asked him during a phone call, "Where is the Josesito that I know?" She added that her son was "wrong," but that she hopes he'll learn from the instance.
The Colombian singer apologized in a video posted to his Instagram Story on Oct. 24. "I want to say sorry to whomever felt offended, especially to the Black community. That's not who I am. I'm about tolerance, love and inclusivity," he said in Spanish, according to Billboard. "As a form of respect, I removed the video eight days ago. But because the criticism continued, I'm here making a statement." Balvin concluded by saying, "Mom, I'm sorry too. Life gets better each day. Thank you for listening to me."
In an interview with Rolling Stone, Tokischa said that the video was "very conceptual" regarding the play on words about dogs. She continued, "I understand the interpretation people had and I'm truly sorry that people felt offended. But at the same time, art is expression. It's creating a world."
The video's director Raymi Paulus told the outlet the video was "never aimed to promote racism or misogyny" and that the use of people of color was reflective of the local population in the Dominican Republic that participated in the making.
Image Source: Getty / Jason Koerner