Jazmine Sullivan's BET Awards Speech About Abortion Rights
Jazmine Sullivan Urges Men to Rally For Abortion Rights at the BET Awards: "Stand Up"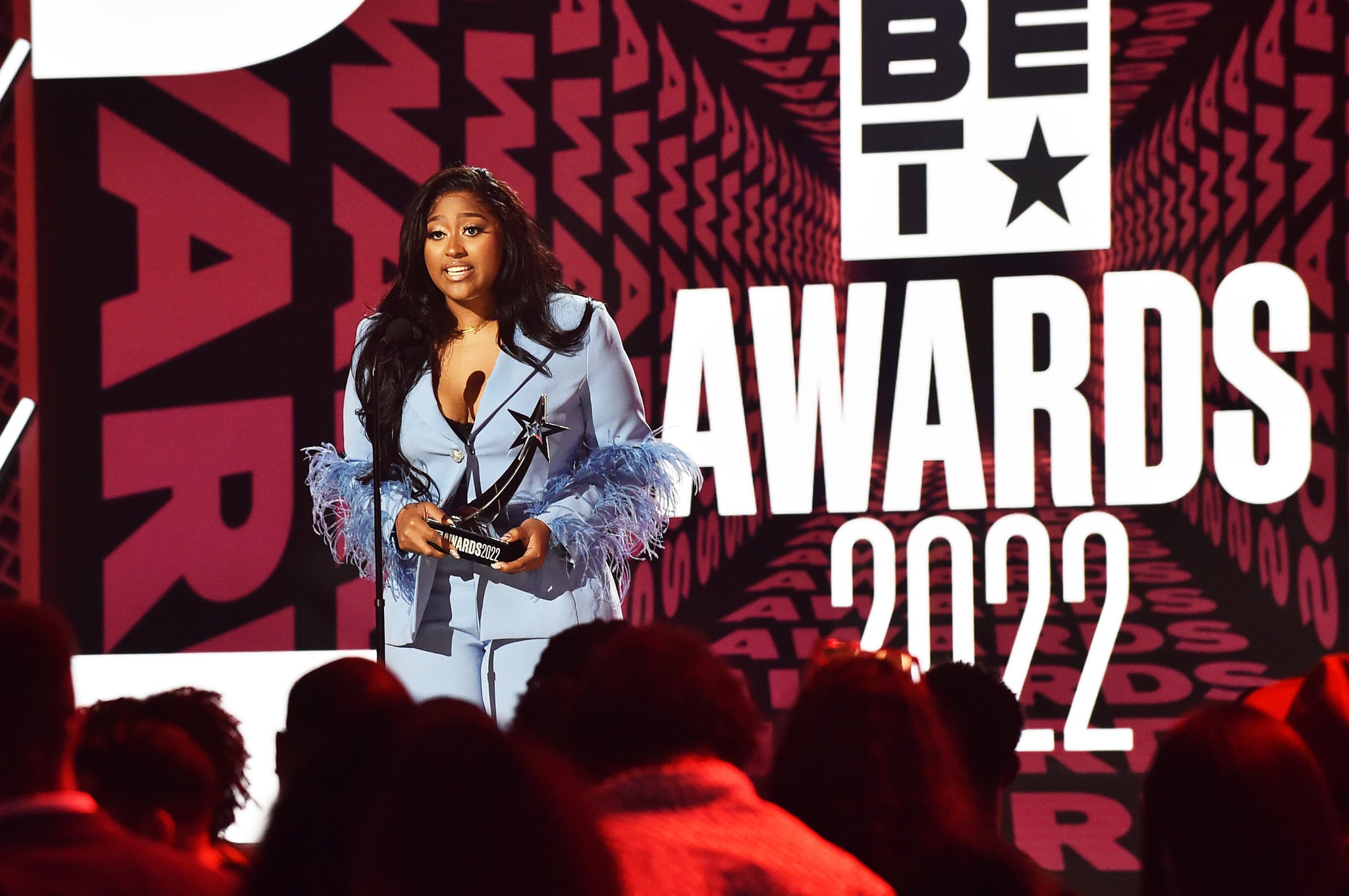 Image Source: Getty / Aaron J. Thornton
Jazmine Sullivan was among the many stars who advocated for abortion rights at the 2022 BET Awards, held days after the Supreme Court's devastating decision to overturn Roe v. Wade. While accepting the best female R&B/pop award at the June 26 event, Sullivan urged men in attendance to speak out against dwindling abortion access in the nation. The singer asked, "OK, fellas? Y'all got us? Cause we got y'all."
"This is everybody's issue."
"As always, I do this for the women, for my sisters especially. It's a hard time right now for us, and I want to speak directly to the men. We need y'all. We need y'all to stand up — stand up for us, stand up with us. If you've ever benefited from a woman making one of the toughest decisions of her life, which is to terminate a pregnancy, you need to be standing with us," Sullivan said. "This is not just a woman's issue. This is everybody's issue, and we need your support more than ever."
Sullivan's speech came moments after Taraji P. Henson, who was the evening's host, opened the show with a monologue about reproductive rights. "It's about damn time we talk about the fact that guns have more rights than a woman," she said. "A weapon that can take lives has more power than a woman who can give life, if she chooses to."
In addition to her win, Sullivan was also up for the BET Her Award, and her "Heaux Tales, Mo' Tales: The Deluxe" received an album of the year nomination.