The Murder Mystery Movies Aren't Jennifer Aniston and Adam Sandler's Only Films Together
Jennifer Aniston and Adam Sandler are joining forces again in their Netflix film "Murder Mystery 2," a follow-up to 2019's wildly successful "Murder Mystery." But if you're a fan of their tight-knit friendship, you might know that the Murder Mystery movies aren't their first onscreen collaboration.
After meeting in the '90s and bonding over french toast, the pair starred in 2011's "Just Go With It." In a 2011 interview with "Access Hollywood," Sandler shared just how much he loved working with Aniston while making the romantic comedy. "I couldn't believe how quick and funny Jennifer [is]," he said. "I know she is [funny] in real life, but it was pretty amazing when we were together how much fun [we had] and how she added and ended up beating me in scenes. I'd walk back to the trailer saying, 'I gotta get some writers to help me.'"
More recently, Aniston showed up to celebrate Sandler as he received the Mark Twain Prize for American Humor on March 19. A few days later, she looked back on her 30-year friendship with the actor in an interview with Jimmy Kimmel, revealing a little bit about their bond, too. "If I get anything from him, it's, 'What are you doing?!' usually based on someone I'm dating," she said, laughing. "But I very much love to take care of him. He's so concerned with taking care of everybody else, which he really does, and he doesn't take care of himself. I'm sorry to call you out on national television, Adam, but you have to know this."
In honor of "Murder Mystery 2" hitting Netflix on March 31, look back at the handful of times Aniston and Sandler have starred in films together over the years.
01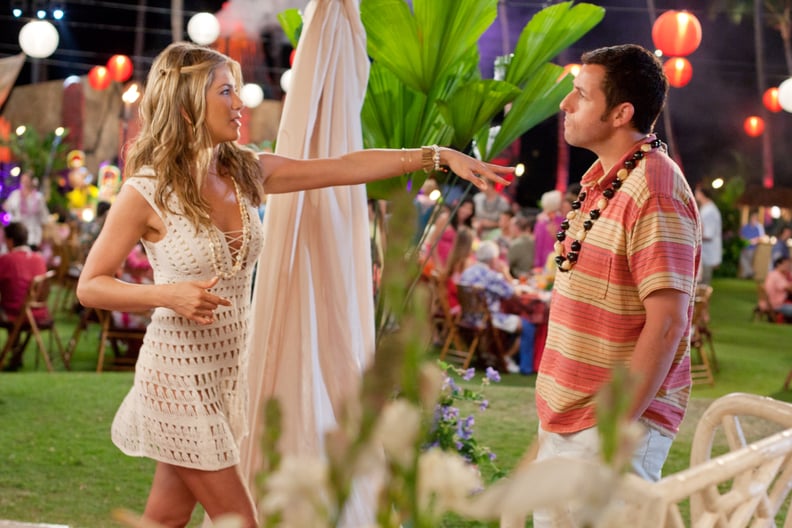 "Just Go With It" (2011)
In the romantic comedy, Sandler plays a plastic surgeon named Danny, who convinces his assistant Katherine (played by Aniston) to go to Hawaii with him and pose as his estranged wife, in an effort to cover up a lie he told his 23-year-old girlfriend (Brooklyn Decker). The film is a remake of 1969's "Cactus Flower."
04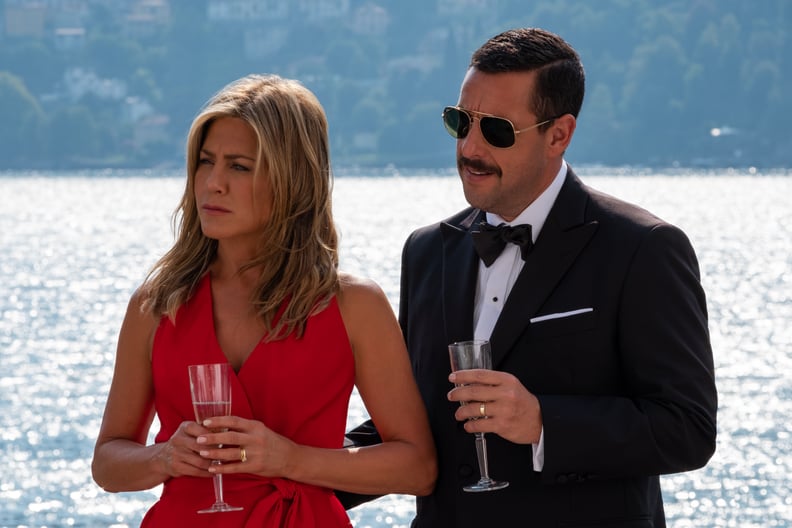 "Murder Mystery" (2019)
This Netflix film follows a New York cop (Sandler) and his wife (Aniston), who go on a European vacation to spice up their marriage but end up in the middle of a murder mystery after billionaire Malcolm Quince (Terence Stamp) turns up dead. They then travel around Italy to look for answers and attempt to solve the mystery before the crime gets pinned on them.
07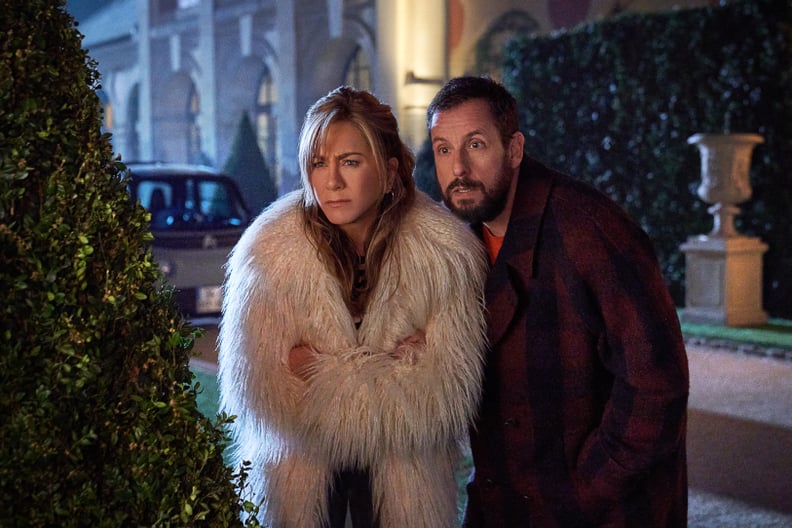 "Murder Mystery 2" (2023)
Sandler and Aniston reprise their "Murder Mystery" roles in the sequel, which follows the pair as they struggle to launch their own detective agency. But when their friend is kidnapped at his own wedding, they find themselves in the middle of a scandal with, of course, a brand-new mystery to solve.