Jennifer Lopez, Matthew McConaughey Wedding Planner Reunion
J Lo and Matthew McConaughey Take Us Back to the '00s With Their Wedding Planner Reunion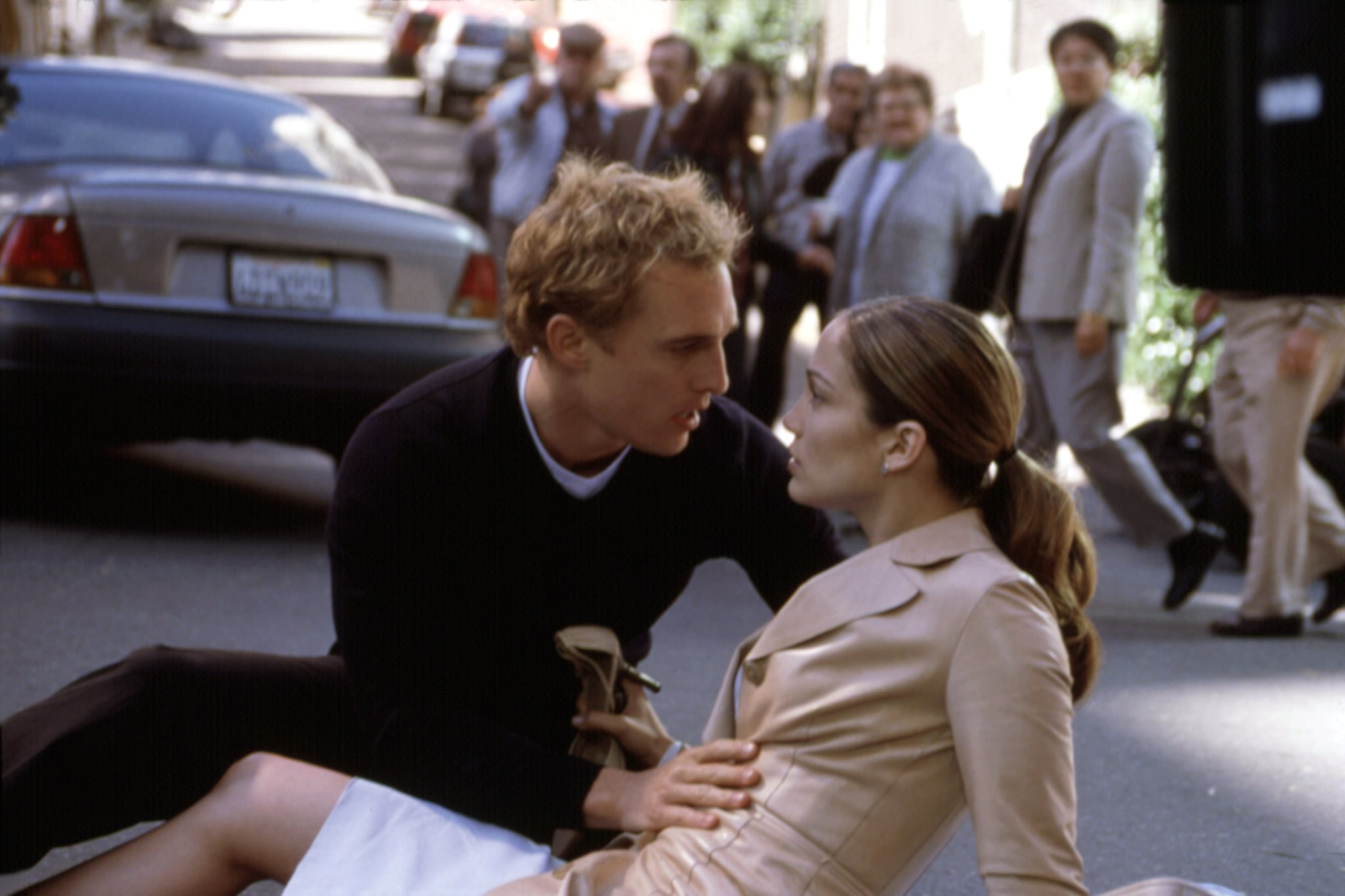 It's been 20 years since Dr. Steve "Eddie" Edison saved Mary Fiore from being hit by a runaway dumpster, but it feels almost like yesterday. The Wedding Planner costars Jennifer Lopez and Matthew McConaughey reunited on Jan. 26 to celebrate the film's momentous anniversary and reminisce about their favorite scenes on Instagram Live.
"It still feels like just yesterday we were in the middle of that field with the movie theater," Lopez said, waxing nostalgic. Later, she added, "I so enjoyed working with you. It was a magical time. I'm such a romantic too that working on those types of movies have a real feel to me."
Both Lopez and McConaughey have accomplished quite a lot since the early '00s, but this film will always have a special place in their hearts. "We're going to do something again, baby," Lopez told McConaughey during their call. "I miss your energy. I hope to be around you soon." We'll hold 'em to that promise! In the meantime, check out their full reunion in the sweet video below.