Jessica Chastain Talks Tripping at the 2023 SAG Awards
Jessica Chastain Tripped Over Her Dress at the SAG Awards, but It Didn't Take Away From Her Big Win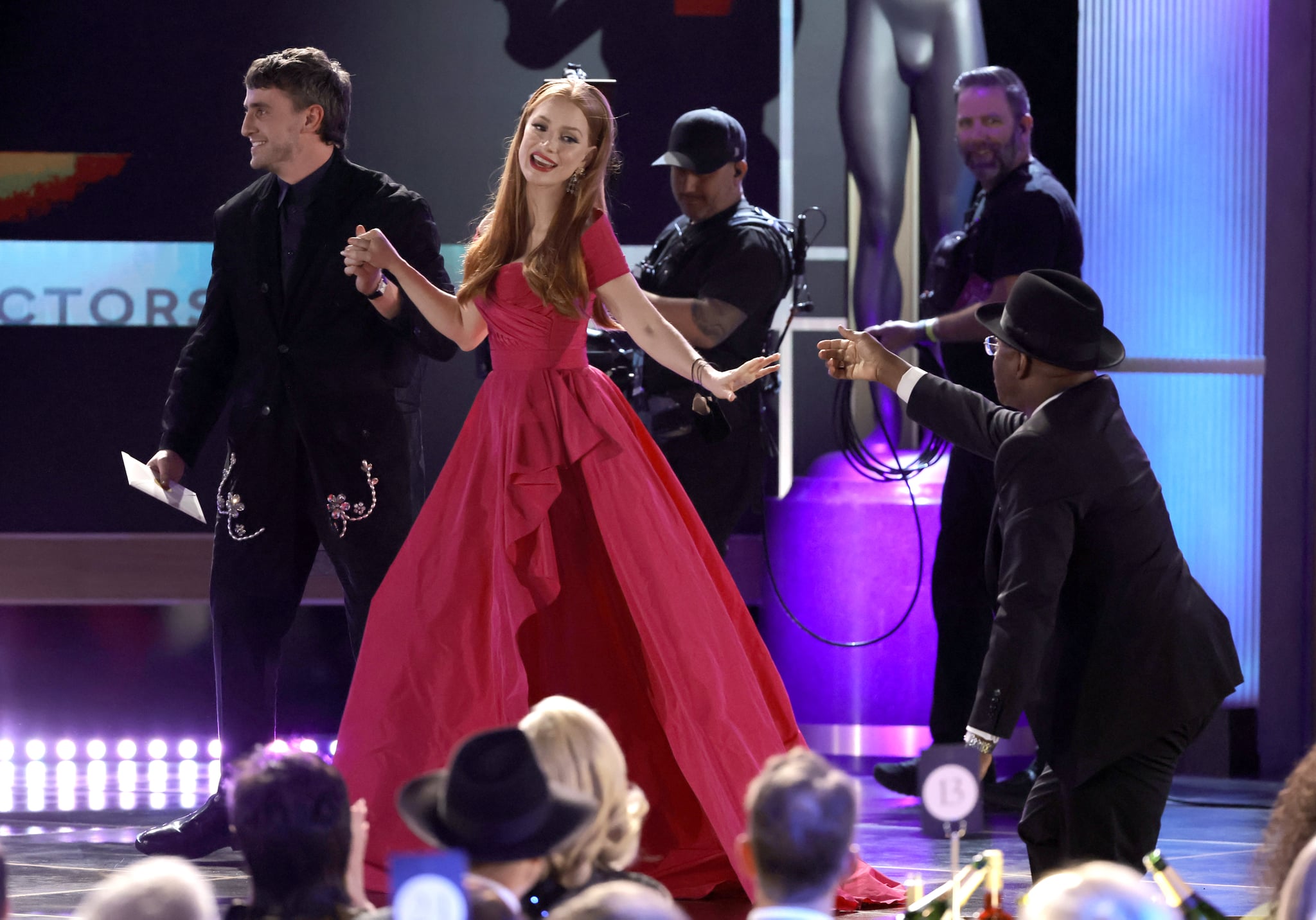 Image Source: Getty / Kevin Winter
Jessica Chastain won big at the 2023 Screen Actors Guild Awards on Feb. 26 when fellow SAG nominees Zendaya and Paul Mescal presented her with the award for outstanding performance by a female actor in a television movie or limited series for her Showtime series "George & Tammy."
The actor was overjoyed to receive the award, gasping in surprise as she made her way up to the stage to accept it. She did experience a bit of a hiccup when — while being helped up the stage's stairs by Courtney B. Vance — she tripped on the skirt of her gorgeous hot-pink floor-length gown. She recovered quickly, however, and brushed the moment off, not even mentioning it in her inspiring acceptance speech.
"I'm doing a show right now in New York. I'm doing 'A Doll's House,' and every day after the show I get to meet people at the stage door, and I meet a lot of actors who tell me their stories, and it reminds me of when I was in college," she said in her speech. "Philip Seymour Hoffman came to speak to my class and told us all his frustrating stories about auditions, and he encouraged us to keep going even when we thought no one was watching us. And he said at the end of the talk, 'I look forward to working with each of you.'"
She continued: "It really shocked me because it was like he brought it into being. A few years later it came true and I had the opportunity to do a play with him. I'm telling this story right now because it reminds me of how powerful our mind is and what our thoughts can do. So I want to tell everyone who might be struggling at home, to all the actors I get to meet: keep going. You're one job away. I look forward to working with you. I'll see you on set, and I love you.'"
Later that night, Chastain admitted her trip-up did shake her a bit. "I'm walking up there and I realize I'm in trouble because my whole body is shaking, and I'm like, 'OK, I'm gonna need help up the stairs.' And then I started to trip," she told "Access Hollywood" after the ceremony. "But once I got to the podium, I saw the quick countdown of how much time I had and I had to talk fast, and I have a feeling I might have forgotten some people . . . I'm a little bit in a blur about it." She told People that although she was "a little embarrassed" about her fall, "I had two very handsome men helping me up, so that wasn't so bad."
Chastain now has one more statue to add to her overflowing awards shelf, so she had a successful night — trip or no trip. Watch her entire acceptance speech below.