Panic Is the New Series From Amazon Prime Video, and Olivia Welch Says It's a Wild Ride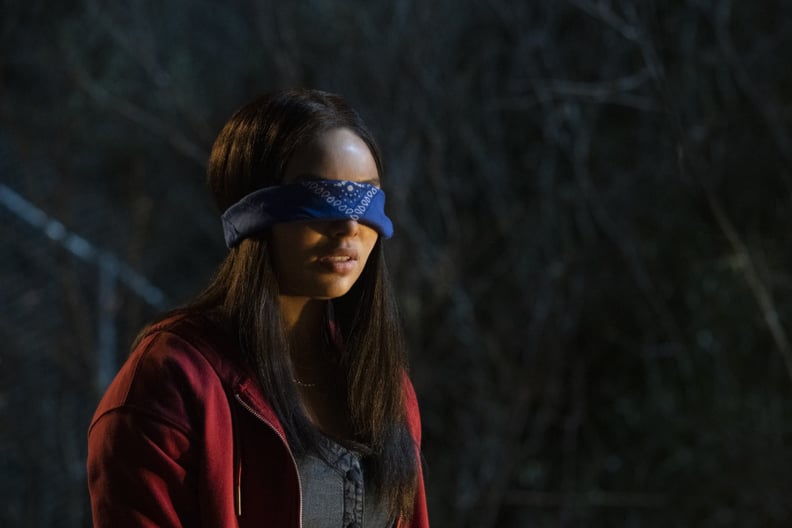 Amazon Prime
Amazon Prime
Panic is the latest series from Amazon Prime Video, and we must admit, it's a gripping watch. Based on the book series by Lauren Oliver and set in the small town of Carp, Texas, the show follows a group of students who participate in a pretty dangerous challenge in the hopes of winning a $50,000 prize. The show stars Skins actor Jessica Sula alongside Modern Family's Olivia Welch, who play best friends Natalie and Heather. We caught up with them both to find out everything there is to know about the chilling new series.
Preparing for a role in a book-to-TV adaptation typically has its challenges, and for Sula, Panic was no exception. "I didn't read the book beforehand — I just went straight in with the pilot," she told POPSUGAR, adding that "I prepped by just working through the scenes and the arc that [my character Natalie] goes through. Working with Lauren Oliver was super helpful too because Natalie's character is not the same as she is in the book. I read the book halfway through shooting, and it was really cool knowing that I was — at that present moment — a part of the world that I was reading." Welch read the book prior to filming and noted that "the book is so different from the show. The role involved a lot of talking with Lauren, which was great, because she was so involved, and she was the brain of everything."
The show centers around some complex female friendships, particularly between the characters of Natalie and Heather, as they both compete in the challenge that pits them against each other. "Natalie sometimes gets in some hot water because you're like 'where do [her morals] lie?' I've thought about this, and I guess at that age, there is a competitive element [to friendship], but then I felt that Natalie's just really passionate and loyal to Heather. I think they respect each other, and she really wants to do something for the greater good. She'll go about it in a way that you may not think is necessarily the best, but to her, it's a case of 'I'll do anything to keep going,'" Sula explained.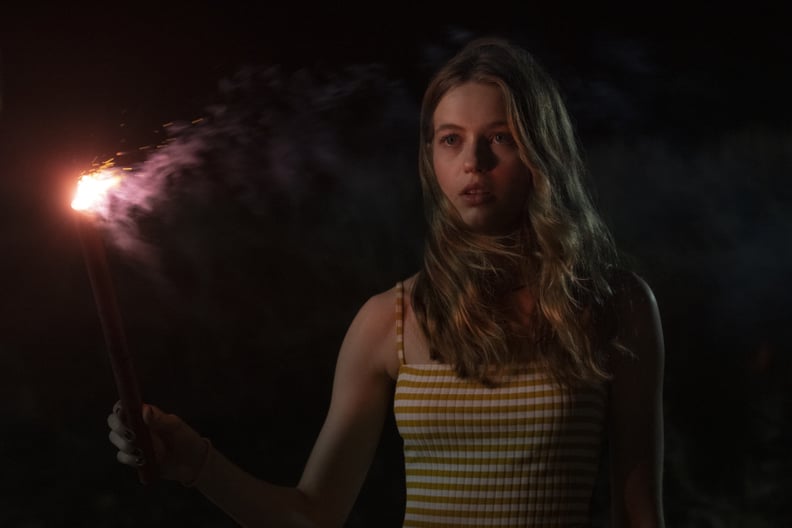 Welch also noted that herself and Sula are pretty close in real life, which helped them immensely during filming some of the trickier scenes. "There were some difficult times, but I think it was such a blessing that we became so close because we could always rely on and lean on the fact that we weren't enemies in real life and know that we could go to each other and talk through things before we filmed," she told us.
Sula added that "usually when I get asked this question, in my head, I'm like, 'Well, I'm best friends with Olivia, so everything's OK.' So when I watched the show, I was like, 'Oh, I see.' But how I prepped for the show with Natalie and her motivations, you have to try and be as empathetic as possible. Her past might trace back to why she would do something like this. And what worked for me is because I loved Olivia so much. It's like, 'Well, she wants to protect her. And she thinks that this is the only way.'"
For those of you who haven't read the book, Welch says that the series is a wild ride. "There's so much to do, so much to see, to go and smash round. It's a show about teens and a really crazy circumstance and playing this game — it's allegorical. I'd say just get ready for a really fun adventure. I think if you go in and are going to be committed to what goes down on the show, it's genuinely so fun — I'm going to follow along so closely!" In terms of a second season, we desperately hope there is one, but nothing has been confirmed as yet. When asked, Sula said that "I would love to, but we don't know anything" with Welch adding that "we're getting told, 'There are ideas,'" so watch this space.
Panic is available to watch on Amazon Prime Video on May 28.