As an Early Holiday Gift, the Jonas Brothers Just Released a Christmas Song All About Family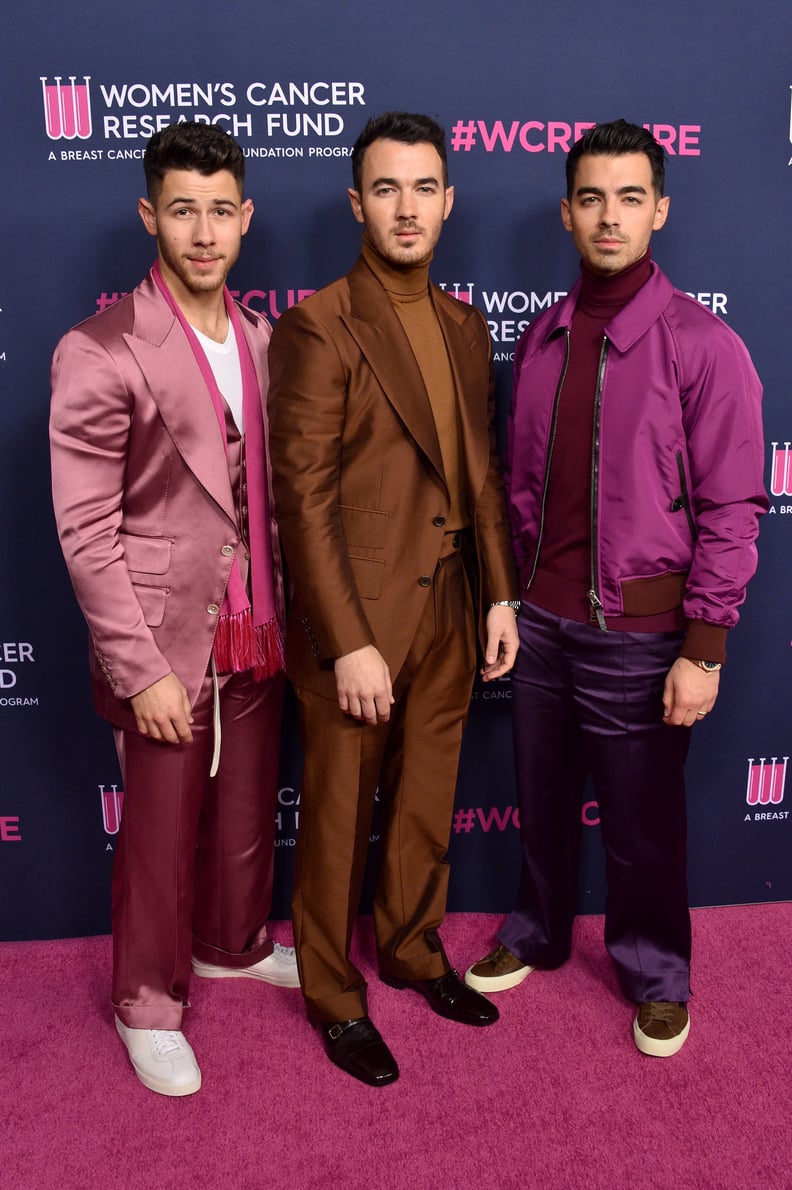 Image Source: Getty / Gregg DeGuire
Please excuse us while we sidestep Halloween for a hot second because the Jonas Brothers just dropped a new Christmas song, "I Need You Christmas," at midnight ET on Oct. 30. On Friday, Kevin, Nick, and Joe shared identical posts on Instagram to announce the unexpected holiday surprise. "With having such a crazy year, we all really need something to look forward to . . . the Holidays is a time that brings us together and is something that brings us joy in the darkest of times," they captioned their posts.
In addition to a few throwback photos of past holiday dinners with their growing family (recognize the cuties in the first slide?), the brothers shared the heartwarming message behind the new holiday song: appreciating the time we have to spend with our families. "For us, this song stirs up memories of childhood snowball fights and finding the nearest hill to sled," the brothers wrote. "It brings us back to spending time with family setting up the Christmas tree. Hopefully it can bring you guys the same feelings of warmth and happiness that creating it has brought us. We love you guys very much!"
Ahead, listen to the beautiful tune, see Sophie Turner's reaction to the song, and see Nick, Joe, and Kevin celebrating Christmas through the years.
Jonas Brothers's "I Need You Christmas" Song
Jonas Brothers Christmas Throwback Photos