It's Time For the Music Industry to Recognize Just How Influential K-Pop Is

Arguably one of the most popular groups in the world right now, BTS made their debut as a group in 2010 before releasing their first album in 2013. Since then they've become ambassadors for Louis Vuitton, sold out arena tours in minutes, and had multiple platinum albums, and more recently, they made history as the first K-pop group to be nominated for a Grammy for best duo/group performance for "Dynamite." That being said, they weren't nominated in any major categories, despite dominating the charts, and their nomination was for their first-ever English-language single. The group's milestone demonstrates that the US music industry has no idea what to do when it comes to the "genre" and, well, K-pop groups and artists deserve better.
K-pop first started gaining recognition in the US during the mid-2000s with groups like Wonder Girls, BoA, and Girls' Generation, yet none were able to maintain their mainstream popularity for long. Even becoming the first K-Pop group to have Billboard Hot 100 hit wasn't enough to catapult Wonder Girls to stardom in 2009, although it did open the door for other artists' success. When Psy made the Billboard Hot 100 list three years later with "Gangnam Style," he was dismissed as a novelty due to his comedic video rather than a potential powerhouse.
It wasn't until the rise of streaming that K-pop began its true integration into the mainstream.
Then there's rapper CL, who first gained fame with girl group 2NE1 and had a solo hit on the Billboard Hot 100. Her success in the US seemed guaranteed when she signed with Scooter Braun in 2014, but after the release of her English-language single "Lifted" in 2016, her career stalled. Since then, she's hinted at unfair treatment by Braun and YG. These first few acts might have seemed like flukes to the entertainment industry, whose xenophobic tendencies when it comes to recognition and airplay can still be seen today. It wasn't until the rise of streaming that K-pop began its true integration into the mainstream when the industry finally recognized the power of the fan.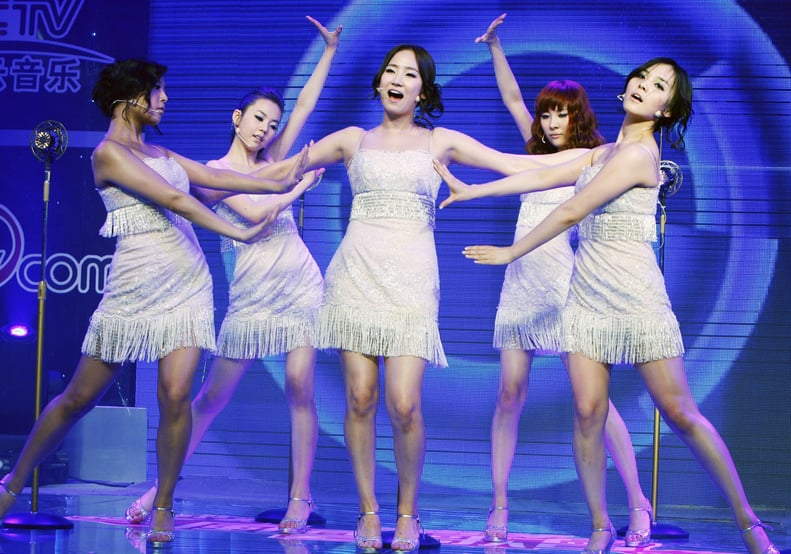 Groups like Blackpink and BTS are now becoming household names in the US, and their late-night appearances — like when BTS took over The Tonight Show Starring Jimmy Fallon — consistently rack up millions of views. While these appearances and performances are met with praise by the fans that eagerly anticipate seeing their idols and biases on screen, they're also met with outside criticism. It would be one thing if the criticism was warranted, but more often than not, it's really just racism towards how they look, how they dress, and how they speak.
More often than not, it's really just racism towards how they look, how they dress, and how they speak.
Even how the media talks about these groups and presents them to the public is centered on othering them. With each new talk show appearance, it's almost like BTS has to be reintroduced to the public. They don't get to simply be one of the biggest musical groups in the world, they have to be a K-pop group. The focus isn't on the beautiful lyrics RM, Suga, J-Hope, Jin, Jimin, V, and Jungkook have written, but on how different they are from the boybands "we're used to." And whenever they do anything in English, the industry loses its damn mind. Despite being from South Korea, K-pop groups and artists influence American pop culture, speak English, and tour in the US. Not even all the music considered K-pop is actually even pop music, further demonstrating how the industry generalizes music from other countries.
Think back to the last K-pop song you heard on the radio. Was it in English? Was it a collab with an English-speaking artist? The answer is probably "yes" because the industry fears that non-English songs will make listeners change the channel. However, hits like "Despacito," "Gangnam Style," and even the "Macarena" prove that if given the chance, audiences can be receptive to songs in other languages. K-pop doesn't need to prove its worth to the US, it's already done so by garnering millions of fans and selling out countless tours. However, the US needs to recognize and respect the artists that make K-pop the draw it is today.