Harry Styles Reunited With Kacey Musgraves to Sing "Space Cowboy" — Be Still My Heart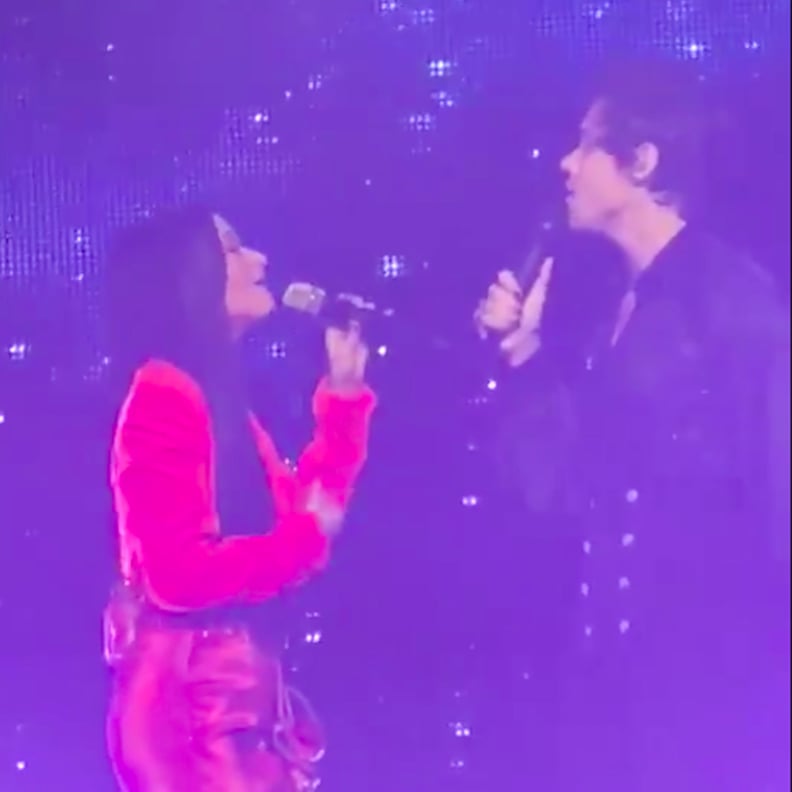 Kacey Musgraves closed out her Oh, What a World: Tour II on Friday, and she gave the audience an unforgettable night, thanks in part to Harry Styles. The "Lights Up" singer surprised the Nashville crowd when he and Musgraves performed "Space Cowboy" together — and Styles even worked in a little "yee-haw!" at the end.
"As a peer, and someone I like to call a friend, it's always a pleasure, an honor to share the stage with this lady," Styles told the audience. "She's made a couple of my favorite albums, and it's an honor to be here tonight with all of you to say congratulations, to round off this wonderful tour and a wonderful year."
Musgraves and Styles are used to touring together, since she opened for his North American tour back in 2018. During that time, they performed a duet of Shania Twain's "You're Still the One" at Madison Square Garden, which sent the internet into a tailspin. Looks like things haven't changed much — keep reading to see a few of our favorite Twitter reactions to the duo's dreamy performance.
Tweets About Harry Styles's Performance With Kacey Musgraves
Watch Harry Styles Perform "Space Cowboy" With Kacey Musgraves