Kate Bush's Running Up That Hill Breaks World Records
It Took 2 Years to Get Kate Bush's "Running Up That Hill" on "Stranger Things"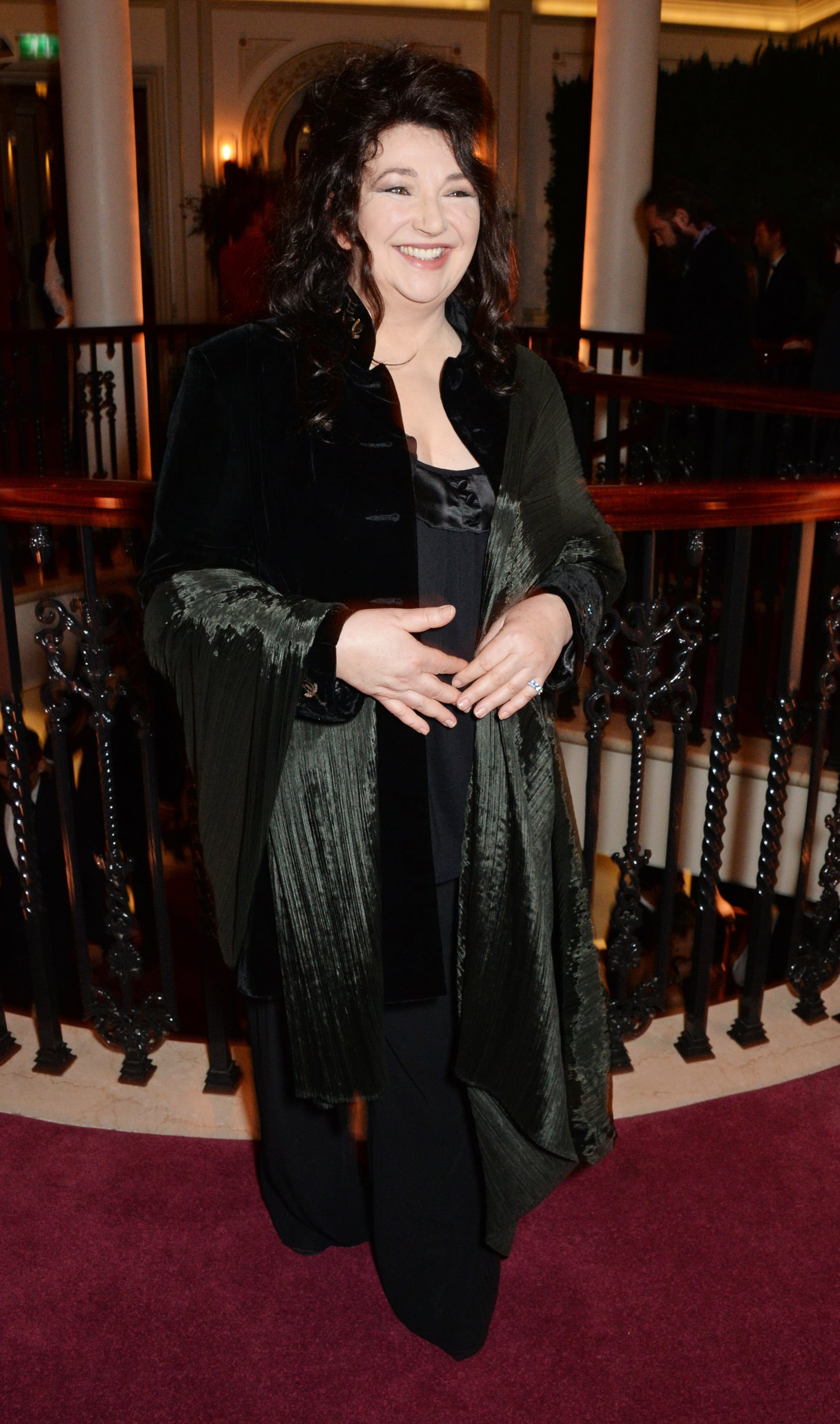 Forget conquering hills, Kate Bush's 1985 song "Running Up That Hill (A Deal With God)" has been climbing the charts since it turned up as Max's favorite song in "Stranger Things" season four — and now, it's breaking records. "Stranger Things" has been utilizing classic '80s songs since the series began, but "Running Up That Hill" has resonated with fans on a whole new level that even the famously private Bush can't ignore.
But it wasn't easy to get the song on the show. A group of Warner Music executives spoke to The Hollywood Reporter about how they landed the "Running Up That Hill" deal in an Aug. 22 interview. "It's not like advertising where we get a very quick 'Can we use this song?' and we have to work out if we can and if they can afford it," said Tim Miles, senior VP sync for the UK and Europe at Warner Music Group. "TV has a very long timeline. And because the music was so crucial to this scene, they had to know whether the song could be used," he said. "It took about two years to really talk through with Kate and her team what this was going to be. This is probably the longest TV negotiation I have ever seen, because they had to get it right. The song is obviously so powerful. They must have had some backups, but I'm sure this was their absolute favorite."
Sync (or synchronization) deals match music with television, and artists and executives who own the rights to the songs both get royalties — and over the past decade or so, business has been booming. "We have seen this increase in interest in music," said Miles. Sources like TikTok have also helped popularize songs, as has the rise of streamers. While smaller-budget films don't usually wind up paying artists and music executives much, big-budget shows like "Stranger Things" can have incredible results. "Stranger Things" season three used Limahl's "Never Ending Story" to great success, and Warner Music hoped "Running Up That Hill" would have the same results. "We all saw that and thought gosh, if 'Running Up That Hill' is used in a similar way, we are in for a treat," Miles said.
It has more than delivered. Since season four's release, as of July 5, the song had earned roughly $2.3 million dollars in streaming royalties, per Luminate, a music data website, CBS reported. And Bush owns the majority of the rights to her hit track, Music Business Worldwide reports — so she's presumably had quite the windfall.
On top of that, "Running Up That Hill"'s newfound popularity has broken multiple records, Guinness Book of World Records says. Among those are the record for the longest time for a track to reach No. 1 on the UK Official Singles Chart. "Running Up That Hill" had previously peaked at No. 3 — back when it was released in 1985. It has also now earned Bush the honor of being the artist with the longest gap between No. 1s on that same UK singles chart: 44 years. Bush's last top hit was "Wuthering Heights" in April 1978. Bush, 63, is also now the oldest female artist to reach No. 1 on the UK Official Singles Chart (knocking out Cher, who was 52 when "Believe" hit it big).
The Grammy-nominated artist rarely gives interviews or makes appearances, but in light of her song's renewed success, Bush previously issued a statement on her official website thanking her new fans and praising "Stranger Things."
Bush shared her excitement over her music reaching a whole new generation of fans via the hit Netflix show in a rare statement. "You might've heard that the first part of the fantastic, gripping new series of 'Stranger Things' has recently been released on Netflix. It features the song, 'Running Up That Hill' which is being given a whole new lease of life by the young fans who love the show — I love it too!" she wrote. "Because of this, Running Up That Hill is charting around the world and has entered the UK chart at No. 8. It's all really exciting! Thanks very much to everyone who has supported the song. I wait with bated breath for the rest of the series in July."
"Running Up That Hill" is played throughout the first and second halves of "Stranger Things" season four as Max grieves her brother, Billy, including in an intense scene in which her favorite song (and her friends) initially save her from the clutches of the villainous Vecna. However, "Stranger Things" music supervisor Nora Felder was initially unsure if they would be able to secure the rights to the song since Bush rarely approves the use of her music for films and TV shows. In an interview with Variety, Felder explained that Bush's love for the series and an incredibly detailed plan helped her ensure Max's big moment wasn't scored by a different song.
"I sat with my clearance coordinator, and laid out all the scripted scenes for song uses that we knew of at that point," Felder said. "Knowing the challenges, we proceeded to create elaborate scene descriptions that provided as much context as possible so that Kate and her camp would have a full understanding of the uses. When we finished, we were on edge, but excited and hopeful."
Bush, who was already a fan of the series, ultimately gave the green light for "Running Up That Hill" to become Max's anthem. Her decision has led to the classic track being discovered by a whole new generation of fans, who have made it a hit all over again. Despite being released in 1985, "Running Up That Hill" is a real contender to be the song of the summer, and that's thanks both to the magic of "Stranger Things" and the enduring talent of Bush.