Kathy Bates on What She Does and Doesn't Know About American Horror Story: Freak Show
Kathy Bates brought a welcome new element of evil to American Horror Story: Coven as the monstrous Madame LaLaurie, and fans of the show can look forward to seeing the Oscar-winning actress back for the upcoming season of the FX hit, American Horror Story: Freak Show. We caught up with Kathy this weekend as she promoted her new comedy Tammy, and she revealed one major thing she already knows about the next installment of creator Ryan Murphy's horror series . . . and several things she still doesn't.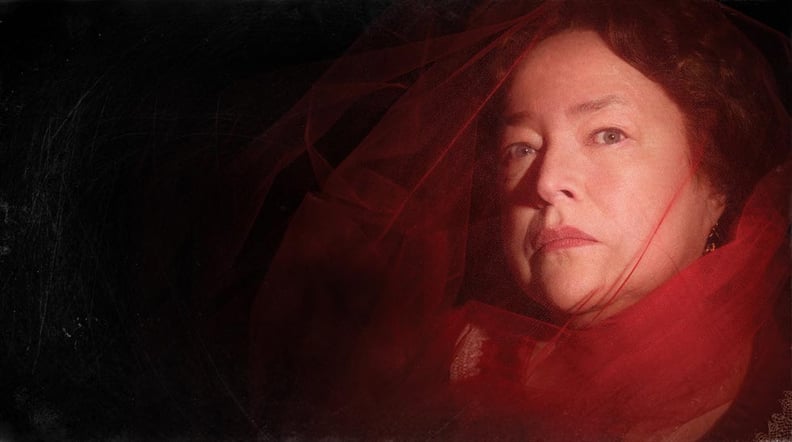 First of all, Kathy was surprised that her costar spilled a key giveaway about her role. "I mean, I'm surprised that Sarah Paulson came out with that she has two heads. I was like, 'What?!' But I think it's Ryan who disseminates that information when and where he wants to. I know he's talked about the fact that we're a freak show, and we're sort of in the last days of the freak show," she told us.
"It's in the late 1950s in Jupiter, FL, and I know what my character looks like, but I don't know anything else about her. In fact, I've just gone to costume fittings, and we're still developing the character. I haven't seen the script yet, and we start shooting in the middle of July, so time's a-wastin'!"