Lady Gaga Talks About House of Gucci in British Vogue
Lady Gaga Talks About Transforming Into Patrizia Reggiani For House of Gucci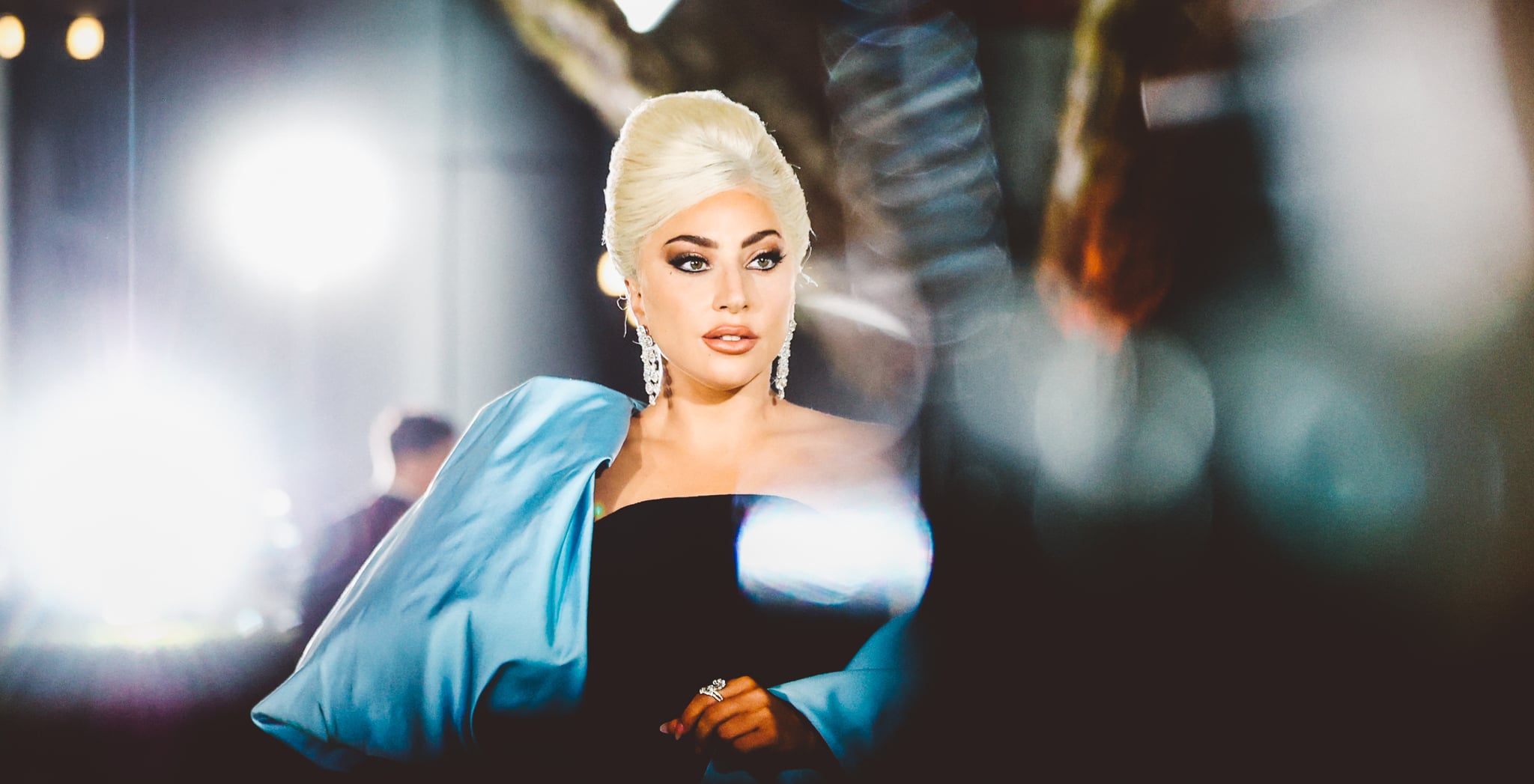 Image Source: Getty / Matt Winkelmeyer
Three years after A Star Is Born, Lady Gaga is flexing her acting chops once again. Ahead of House of Gucci, which hits theaters on Nov. 24, the pop titan sat down with British Vogue to open up about portraying Patrizia Reggiani, an Italian socialite and ex-wife of Maurizio Gucci (Adam Driver). "It is three years since I started working on it and I will be fully honest and transparent: I lived as her (Reggiani) for a year and a half," she told the publication. "And I spoke with an accent for nine months of that. Off camera, I never broke. I stayed with her." Gaga went on to say that she found it "nearly impossible" to fully embody Reggiani and speak in an Italian accent as a blonde, so she dyed her hair right away. She continued, "I started to live in a way whereby anything that I looked at, anything that I touched, I started to take notice of where and when I could see money."
Gaga, who is of Italian descent, told British Vogue that she's especially mindful of how House of Gucci will be perceived in Italy. "It was the experience of a lifetime making this film because every minute of every day I thought of my ancestors in Italy and what they had to do so that I could have a better life," she said. "I just wanted to make them proud, which is why I made the decision to make the performance about a real woman and not about the idea of a bad woman."
Though Reggiani herself told People that she's "annoyed by the fact that" Gaga didn't reach out to her, the Grammy-winning artist offered some perspective behind her decision. "I only felt that I could truly do this story justice if I approached it with the eye of a curious woman who was interested in possessing a journalistic spirit so that I could read between the lines of what was happening in the film's scenes," Gaga said. "Meaning that nobody was going to tell me who Patrizia Gucci was, not even Patrizia Gucci."
Watch the official trailer for House of Gucci below.