Lightyear Is Now Streaming on Disney+
"Lightyear" Is Now Available to Watch on Disney+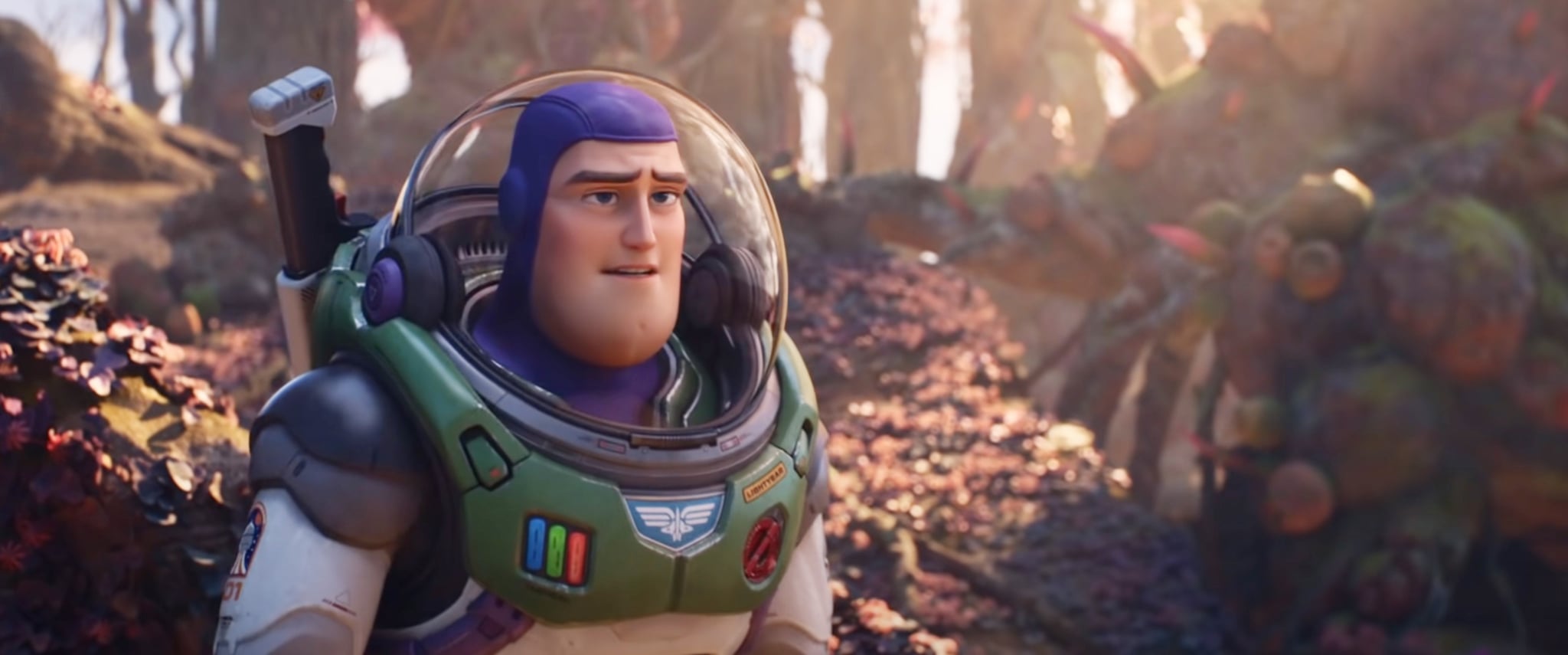 Image Source: Everett Collection
"Toy Story"'s spinoff movie "Lightyear" has tapped into the nostalgia of the long-running franchise with a refreshing new story that centers on one of the film series's most popular characters. The spinoff follows astronaut Buzz Lightyear, the universe's space ranger that inspired the toy we all know and love from the "Toy Story" movies.
Fans of Disney and Pixar movies, especially the "Toy Story" franchise, who didn't rush to theaters in June to see the film on the big screen have been curious when it will be available to stream. Here's everything you need to know.
What Is "Lightyear" About?
Veteran space ranger Buzz has been stationed on a planet with a space crew for one year. When the Star Command ship is finally ready to be tested, Buzz is the first person to volunteer and travel through space. During a test flight, he is launched into a wormhole that manipulates time, taking him 62 years into the future to a new planet. As he is trying to get back home, Buzz must also fight against the alien Emperor Zurg, who seeks to destroy everything and everyone in sight.
When Will "Lightyear" Be Available to Stream on Disney+?
After its exclusive theatrical release on June 17, "Lightyear" hit Disney+ on Aug. 3, which the streamer and Pixar had previously announced on July 19. "'Lightyear' looks amazing on the big screen, of course, but we are so excited to bring it to Disney+," director Angus MacLane said in a statement. "We devoted years of our lives to this film and we are so proud of it. We want to share it with as many people as possible. Disney+ not only gives more fans an opportunity to see 'Lightyear,' it gives us all the means to see it again and again."
As of Aug. 3, "Lightyear" is also available to stream on Vudu.
Catch Buzz's origin story in "Lightyear," which is now streaming in IMAX enhanced, and watch an extended preview of the movie ahead.